Manchester NH – Sometimes we spend so much time searching for the perfect place to visit with the perfect things to do that we overlook what's been right in front of us for years.  Case in point: Livingston Park in Manchester.  On a recent visit, my husband and I both admitted we forgot what an ideal spot this is for families.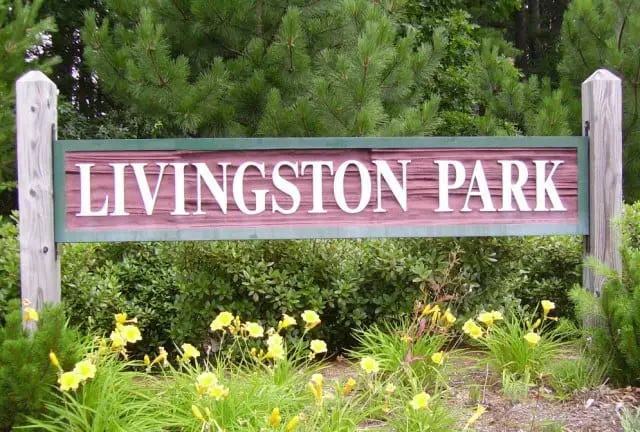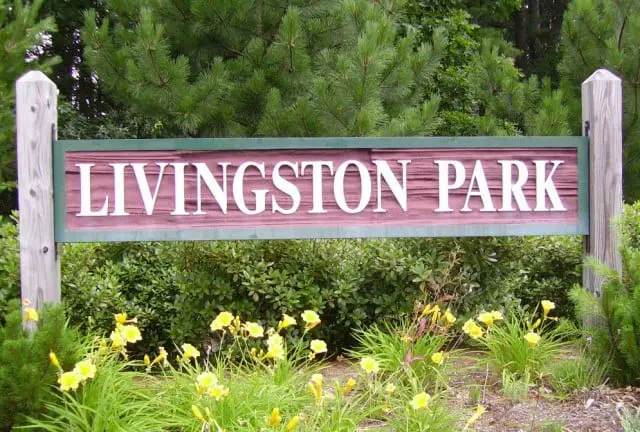 Livingston Park is located on Daniel Webster Highway north in Manchester
It is near some also family favorite restaurants like Puritan Backroom and La Carreta.  But if a picnic outdoors is what you're looking for, bring a blanket, or use some of the picnic tables that are available!
Aside from being able to immerse yourself in nature without driving far, here's some of our favorite things about Livingston Park:
The walking trail around Doors Pond. 
This trail has it all and is friendly for all levels.  It's perfect for walkers, runners, and even bikes.  The trail is very easy to maneuver and practically flat so kids can handle the terrain no problem. The trail has bridges (see also 'Covered Bridges In New Hampshire'), rock walls, benches, and fallen trees that kids love to walk on, climb up and jump off.  There are plenty of areas to stop near the pond and throw rocks into. It's not "just a hike" where kids can get bored easily.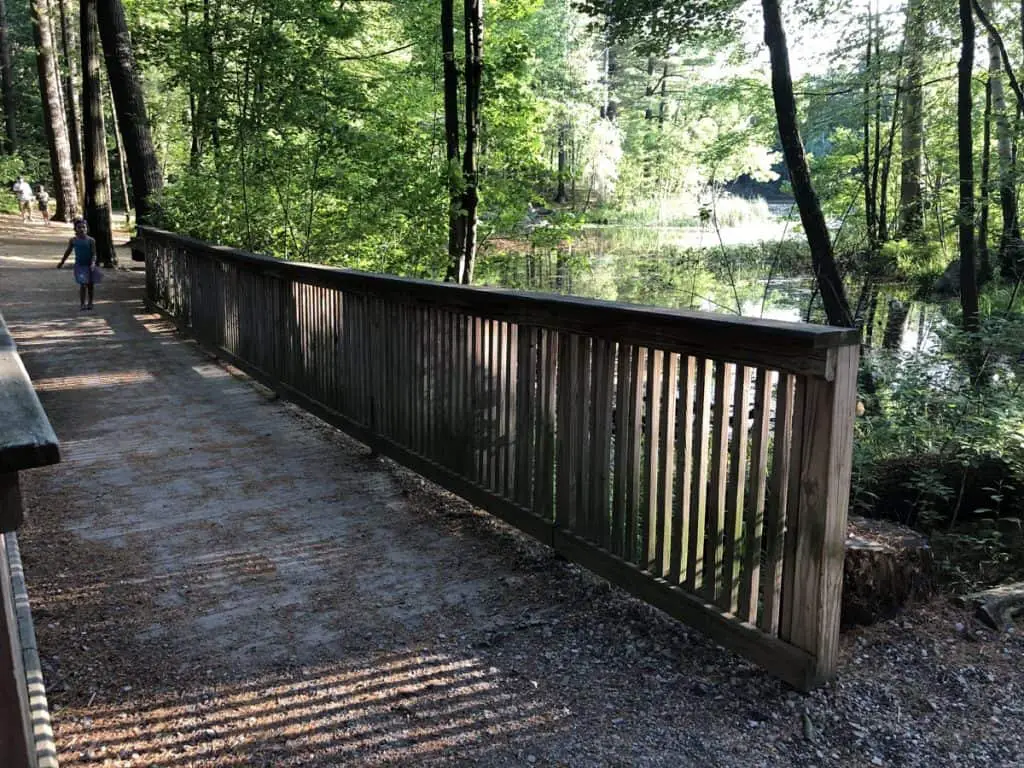 The trail distance is marked so you know how far you've gone and how much you have left.
Little things like this show that the upkeep of the park is important.  The loop around the pond is exactly 1 mile…our kids loved seeing how far they went and how much we had to go.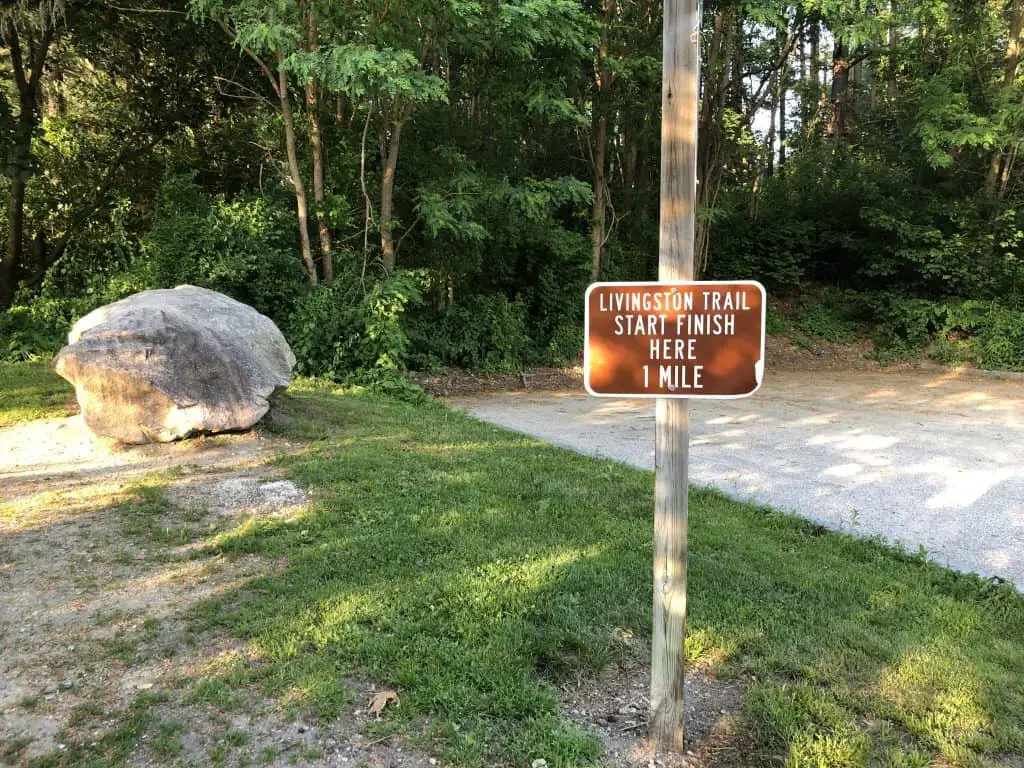 The playground. 
Our kids are 6 and 3 years old and would want me to list this first. While the 3 year old loves to try to keep up with his sister, there are two playgrounds for them to choose from here.  One for toddlers and smaller children and one for older kids.  Having a variety for them both to play on is great for parents.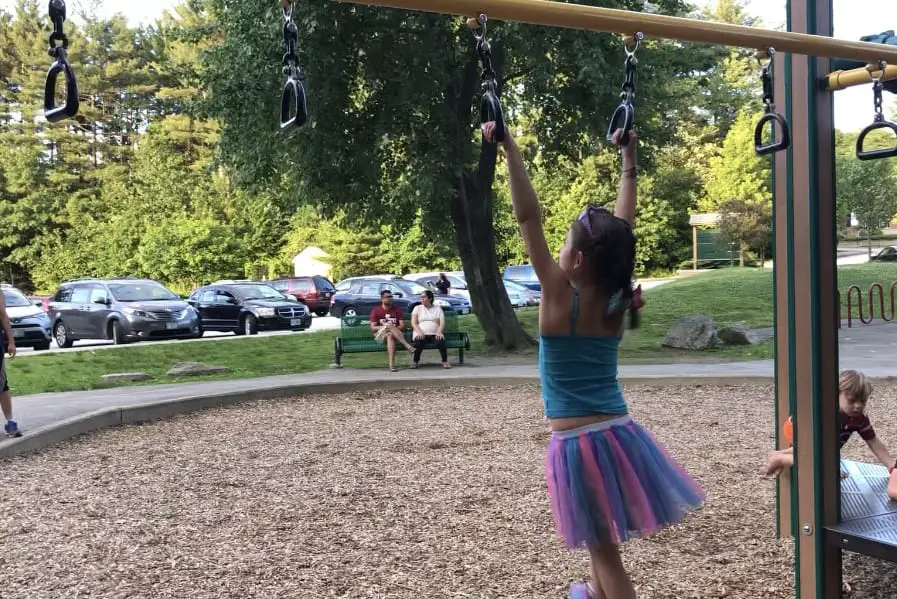 Parking and Amenities. 
Let's face it, with kids, you don't always want to go to the "best" park if getting there is a hassle.  Livingston Park has plenty of parking right near the playgrounds and trail heads.  Even better, there's bathrooms available AND a place to fill up water bottles – perfect for summer humidity and sweaty kids in New Hampshire!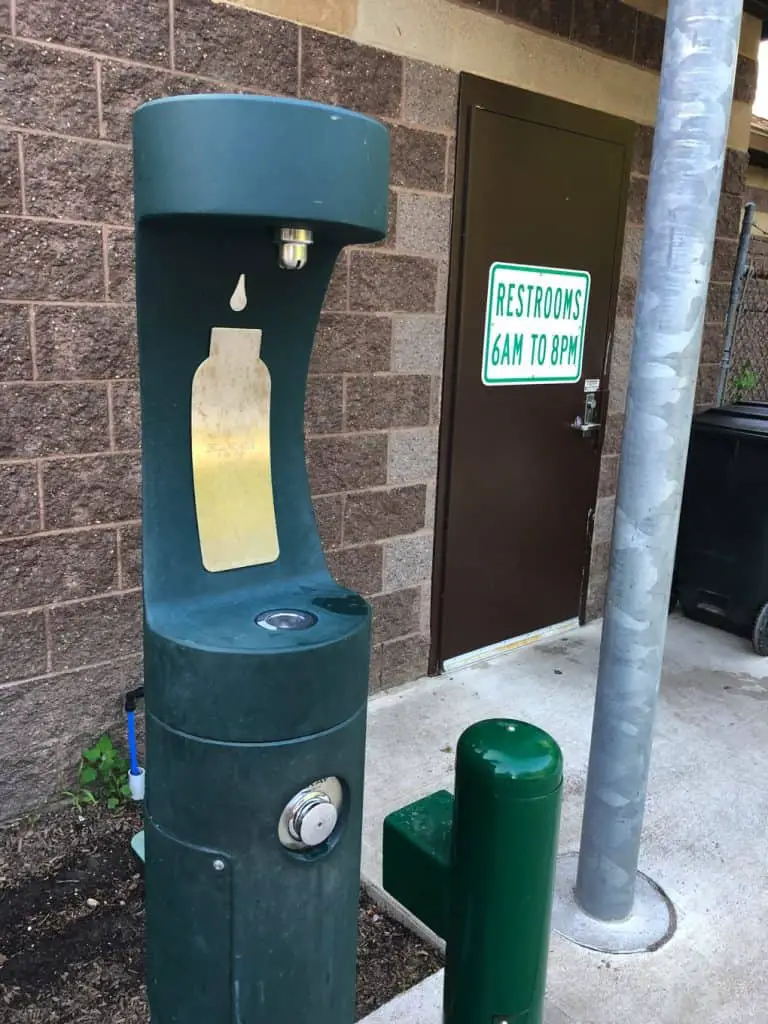 I only touched upon our favorite parts of Livingston but there's even more like a pool with a slide and splash pad. 
This place really offers it all for families with kids of all ages.  Easy access, lots to see and do, and don't forget ice cream across the street before or after.  Enjoy!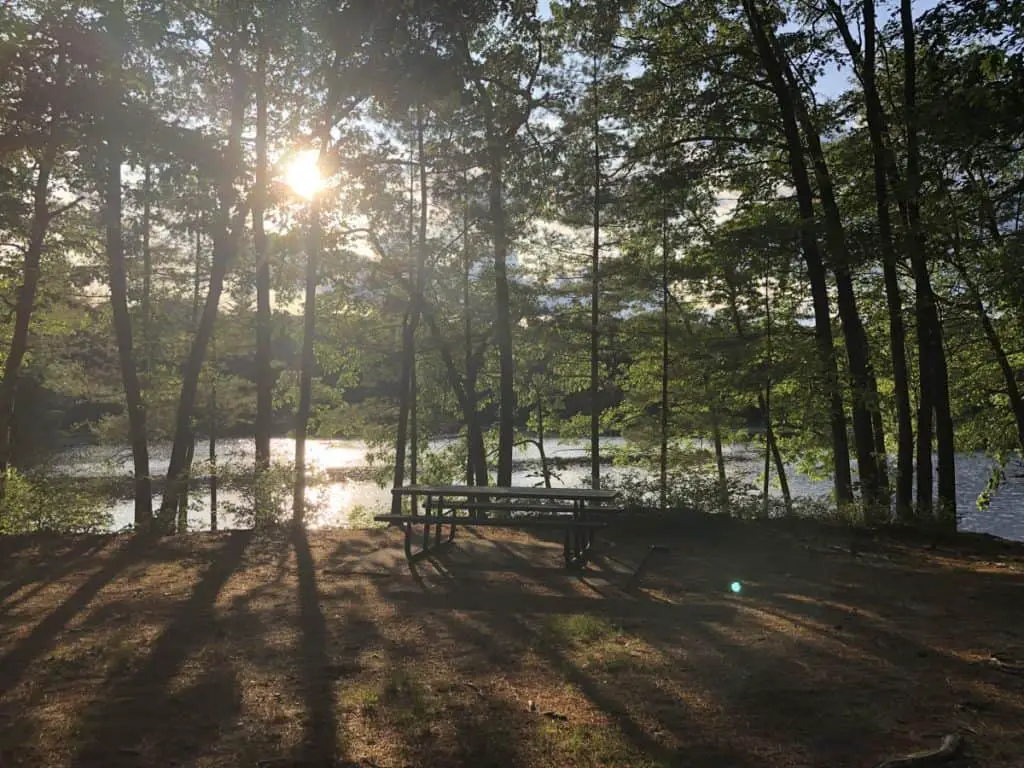 More About Livingston Park
56 Hooksett Rd, Manchester, NH 03104