New Hampshire has its fair share of concert and music venues and we love going to all of them.  From big name artists that visit our little state, to local acts that keep us entertained, there are plenty of great concert venues here in New Hampshire.  Below is our ultimate guide to the best music venues in New Hampshire!
Best Music Venues in New Hampshire
New Hampshire live music venues are spread out all over the state and while some are bigger, even the smaller ones have awesome character and history to them. Without further adieu here is our Ultimate Guide to concert venues in NH!
Bank of New Hampshire Pavilion (aka Meadowbrook)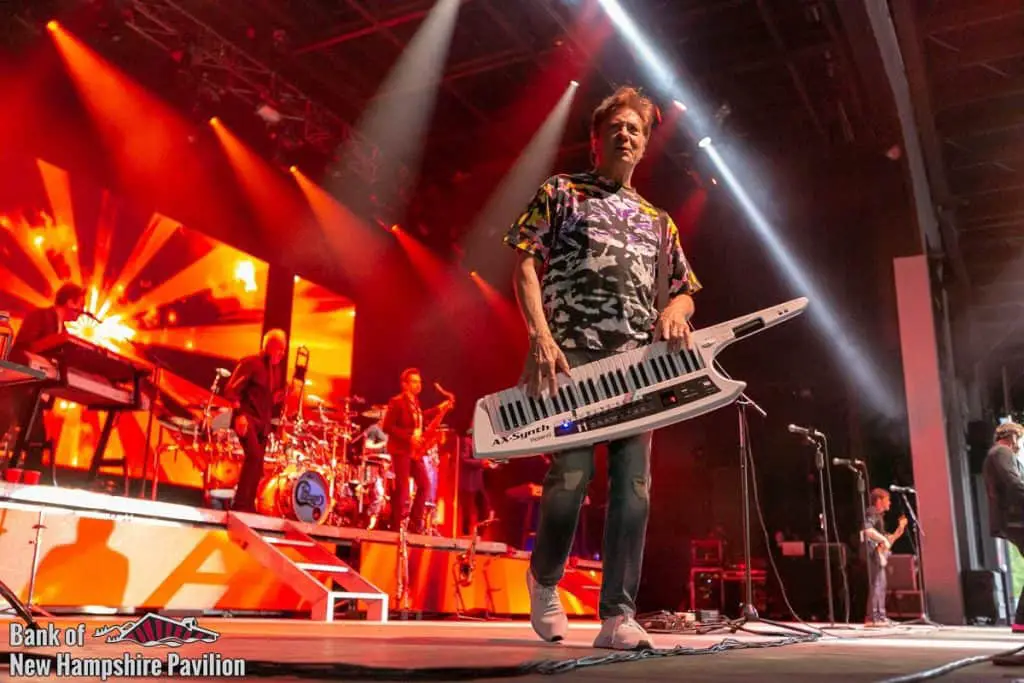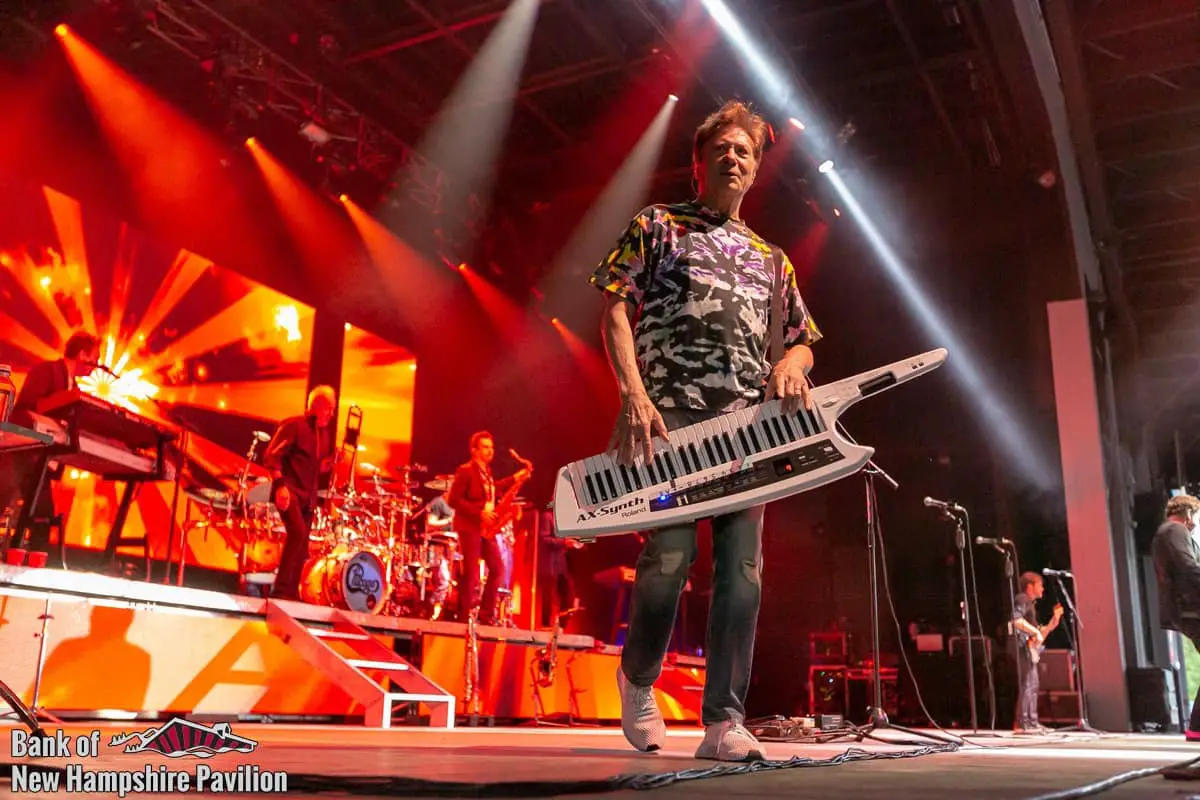 Over the years I have easily seen 20+ shows here (and counting) and I love every show I have seen.  This venue is getting better and better every single year. The Bank of New Hampshire Pavilion (which I think I will always refer to as Meadowbrook) is one of the largest venues in New Hampshire with just under 9,000 seats.  It has earned the honor of being named "USA Today's 10 Best Concert Venues Across the USA". I absolutely love seeing shows here and our usual routine is to get premium parking and tailgate with all the party people for an hour or two before the gates open for the show.  Summer is ideal for concerts at the Bank of NH Pavilion with its lawn seating and overnight camping available at the upper parking lot. Whether you get lawn seating or premium seating it is a wonderful venue to see a show at.  Plenty of pre-show entertainment with the numerous beer and food tents and tons of people watching.
https://www.banknhpavilion.com/
72 Meadowbrook Lane,
Gilford, NH 03249
Hampton Beach Casino Ballroom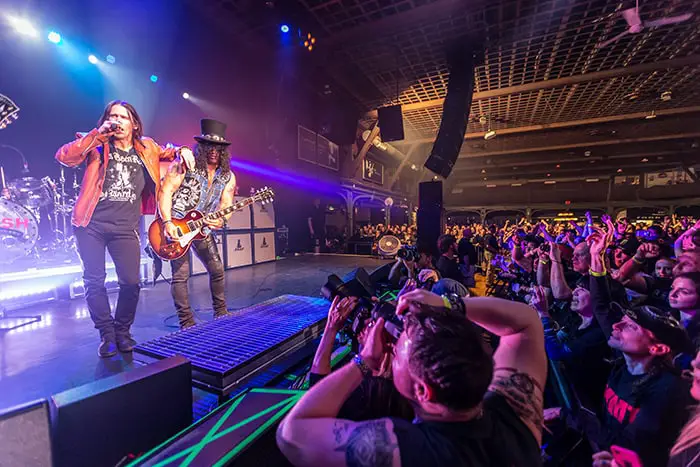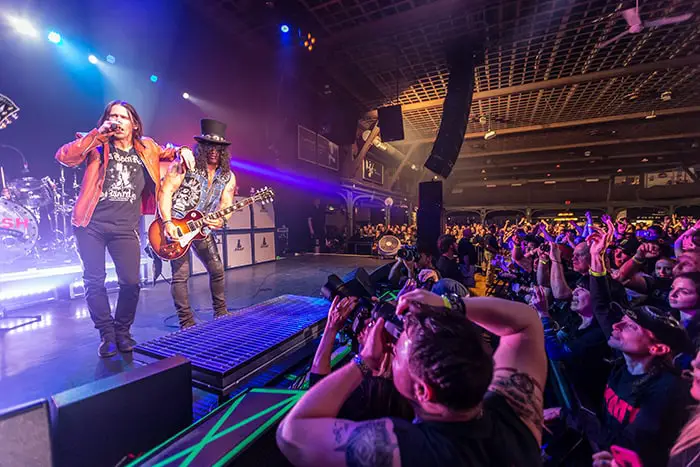 The Hampton Beach Casino Ballroom is described as an "up-close and personal venue" with a long history of entertaining New Hampshire.  The Casino Ballroom's history dates back to 1899 and remains a New Hampshire attraction even today. I have seen everything from 80's bands to modern day Country stars.  I personally enjoy grabbing food on "the strip" overlooking the water especially on a sunny day before heading to the show.
This venue has a short season usually running from April-November so be sure to check out their website to stay on top of what artists are coming to this beach-side venue.  "The Ballroom," as it is called, features country artists, rock stars, comedians, orchestras and more.
https://www.casinoballroom.com
169 Ocean Boulevard
Hampton Beach, NH 03842
The Flying Monkey Movie House & Performance Center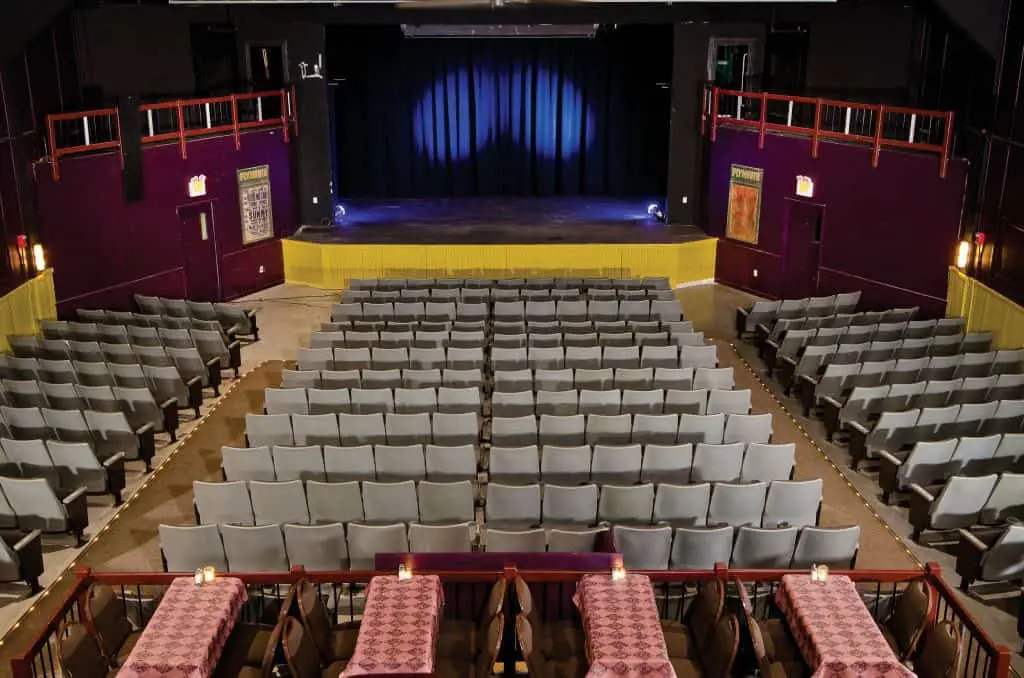 The Flying Monkey Movie House & Performance Center was originally built in 1927 as a vaudeville theater.  The Common Man in NH renovated & reopened the 450 seat theater as an intimate venue for live performances & movies.  The "Flying Monkey" features live music, show premieres (I saw the Northwoods Law season premier there with the family), movies and more.  There is regular seating, balcony seating, and even premium reserved tables with wait staff who serve food and drinks.
https://www.flyingmonkeynh.com/
39 Main Street,
Plymouth, NH 03264
Rochester Opera House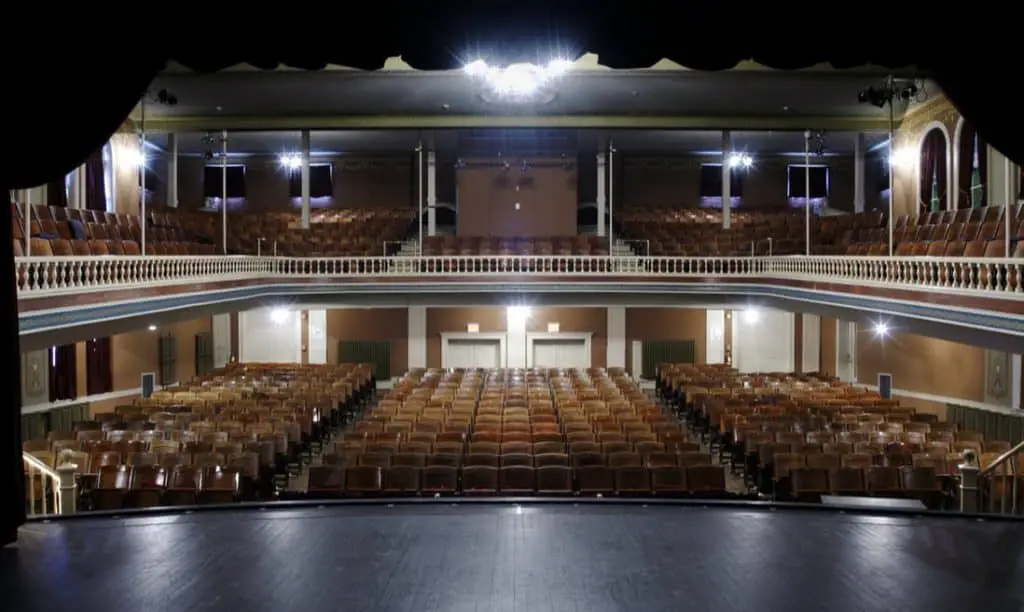 The Rochester Opera House is a 750-seat theater originally built inside the city hall of Rochester.  Dating back to 1908, it has some history to it. It even has an extremely cool feature that raises the orchestra floor at an incline for amphitheater seating.  
The Rochester Opera House attracts Broadway musicals, Blues artists, rock bands, tribute bands, summer theater camps, acclaimed artists, and more.  It certainly has some character and is a great spot to see a show.
https://www.rochesteroperahouse.com/
31 Wakefield Street,
Rochester, NH 03867
The Music Hall Loft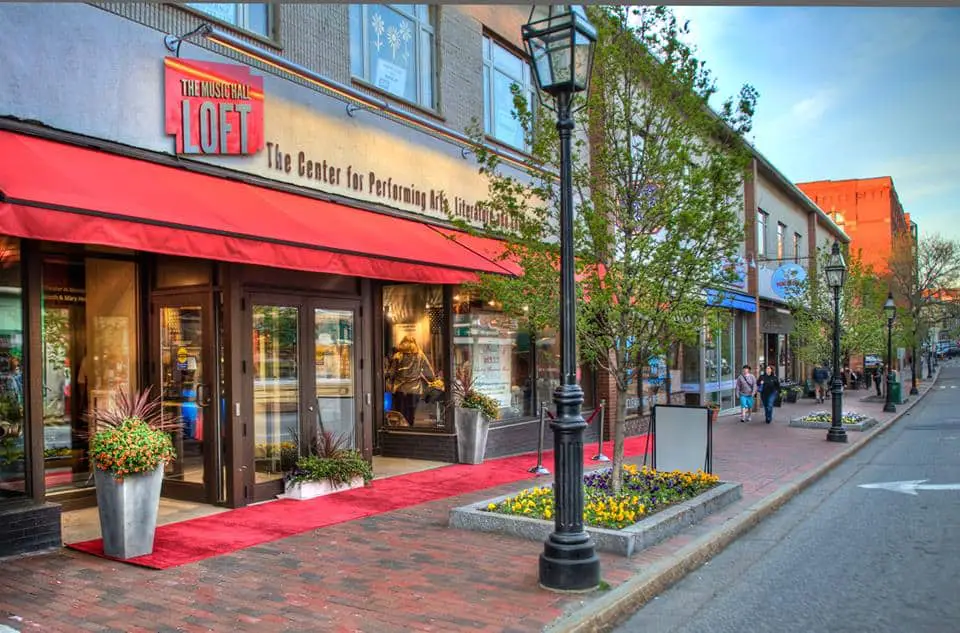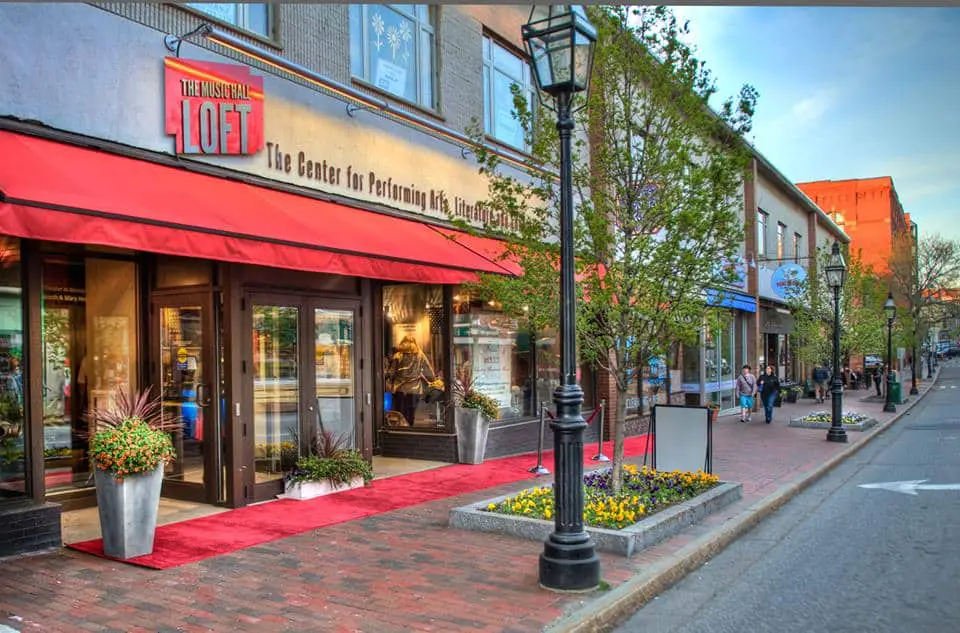 The Music Hall Loft is a beautiful Portsmouth, NH venue that also happens to be a Non Profit. Founded in 1878, it has some significant history and character to it. Even though it has a long history, it has been updated over the years and offers a modern space for live events, shows and movies too.  
The Music Hall features live music, literary artists, comedians, live theater, special events, movie screenings and more.  Check out their site to see the performance calendar at this venue:
28 Chestnut Street,
Portsmouth, NH 03801
Tupelo Music Hall


In September of 2004, Tupelo Music Hall was born in a repurposed 1890's farmhouse in Londonderry, NH with the intention of providing occasional music shows to locals.  Within three years, the award winning venue was showcasing over 200 nationally recognized artists per year in their small 2,400 sf space. In Spring of 2017, Tupelo Music Hall relocated to a renovated building in Derry, NH.  In the move, the capacity changed from 240 to nearly 700.
With the motto "It's All About The Music", it makes sense that Tupelo Music Hall delivers incredible musical acts.

https://www.tupelomusichall.com
10 A Street,
Derry, NH 03038
The Palace Theater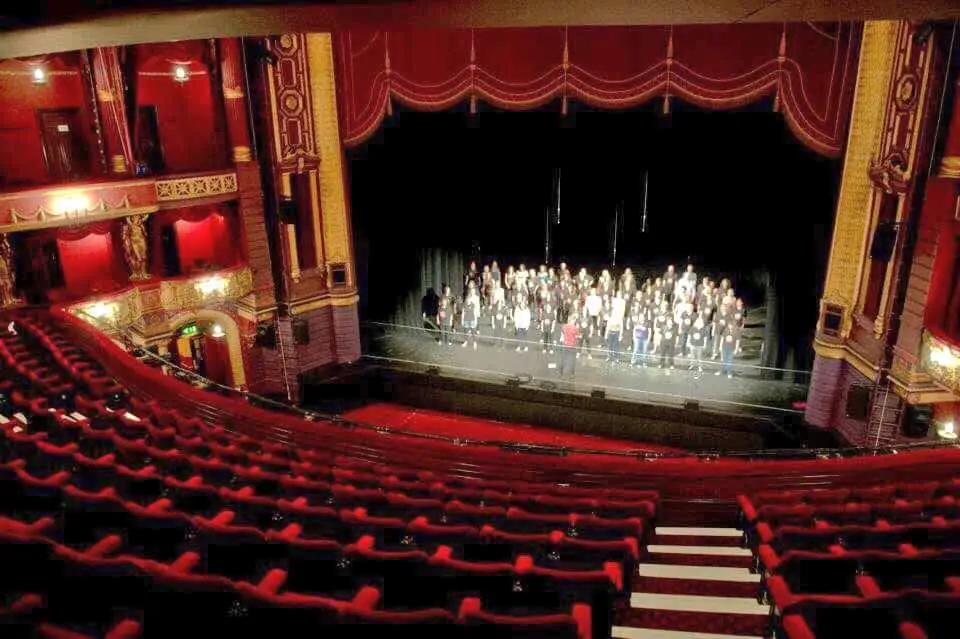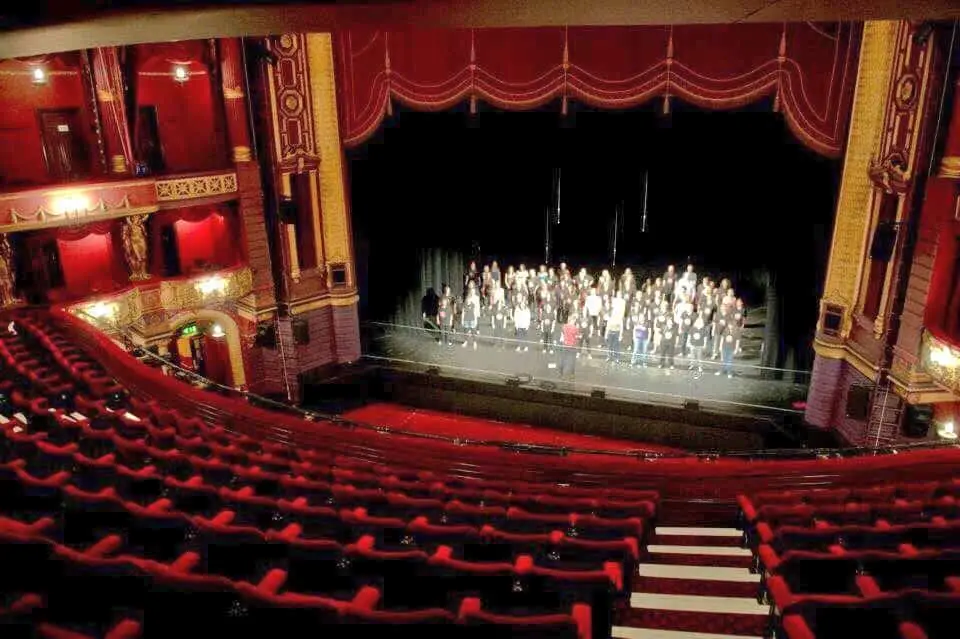 The Palace Theatre is a non-profit performing arts center in Manchester, NH that hosts its own professional company, youth and teen program and presenting acts. The Palace Theater has been hosting acts since 1915. Touring vaudeville companies brought notable acts like Harry Houdini, The Marx Brothers, and more to the Palace Theater.  The theater continues to host Broadway shows such as Mama Mia and A Christmas Story, and bring Disney classics to life with Aladdin and Cinderella. I have even seen comedy shows like Bob Marley at The Palace Theater.  No matter the performer, it is a great venue to see a show!
https://www.palacetheatre.org/
80 Hanover Street,
Manchester, NH 03101
SNHU Arena (aka The Verizon Wireless Arena)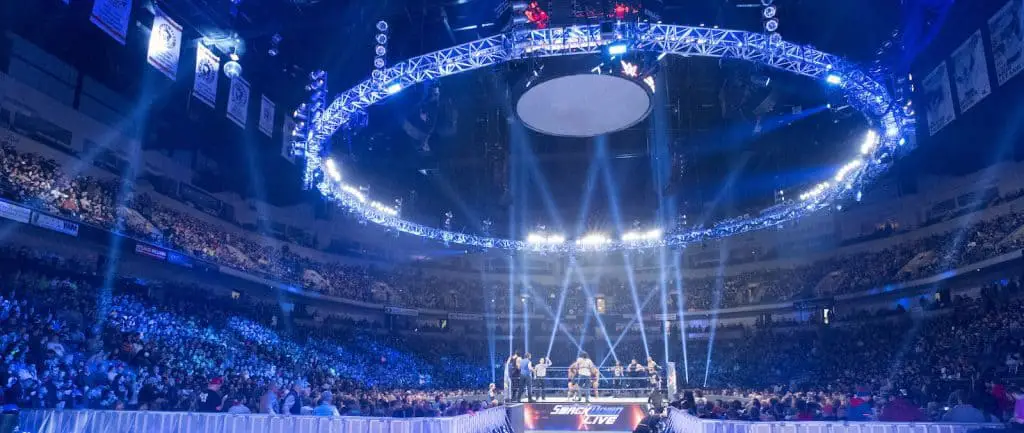 I have been coming to this venue for concerts for 15 years plus years and it's a great place to see a show (not to mention a sporting event).  Once known as the Verizon Wireless Arena, the SNHU Arena is also the home ice for the Manchester Monarchs. When the ice isn't down they have great live music and all sorts of other events. The SNHU arena has a capacity of almost 12,000 seats.  You can purchase party suites and club seats for events or sit in the ample bleacher seating. It is right near all of the Elm Street's restaurants and bars so plenty of pre-game and post game drinks and food.
555 Elm Street,
Manchester, NH 03101
Capitol Center For The Arts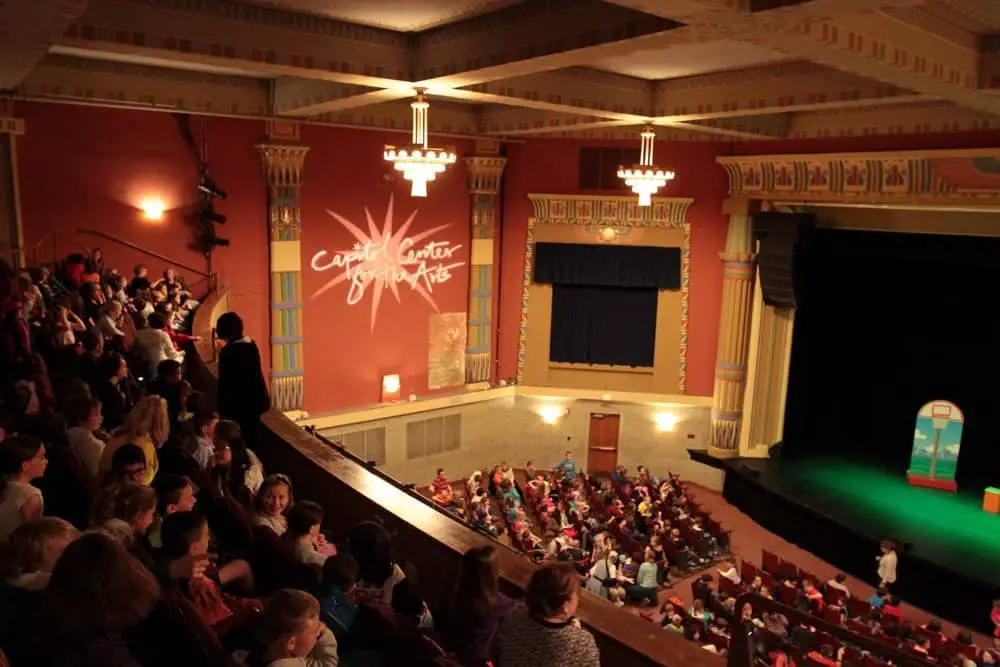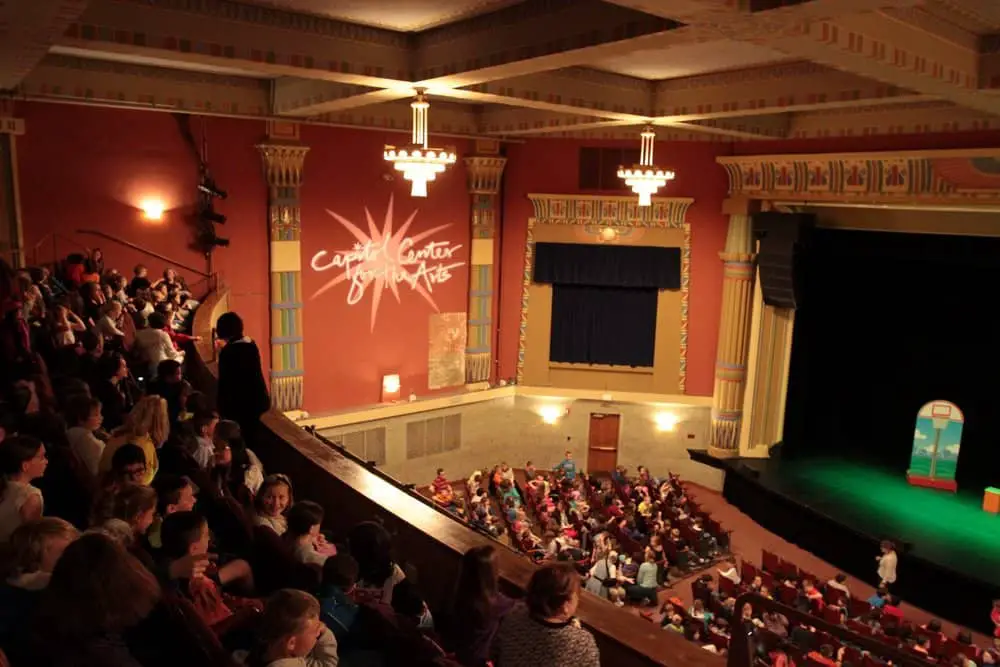 Located in downtown Concord the Capitol Center For The Arts has been a staple of the community since 1927.  The 1,304-seat theater offers plenty of seating for live shows and is equipped to present many of today's lavish Broadway shows.  This venue features musicians of all kinds, plays, comedians, and even hosts concerts for local school students. About 14,000 school children a year from throughout New Hampshire come to perform for their audiences and I've been in attendance at many of those events.
Capitol Center for the Arts' mission is to "inspire, educate and entertain audiences", and it delivers on their promise. Watch a large production in the Chubb Theater or discover rising musicians in the Spotlight Café. The wide variety of shows creates a welcoming atmosphere for all ages.

https://ccanh.com
44 South Main Street
Concord, NH 03301
Bank of New Hampshire Stage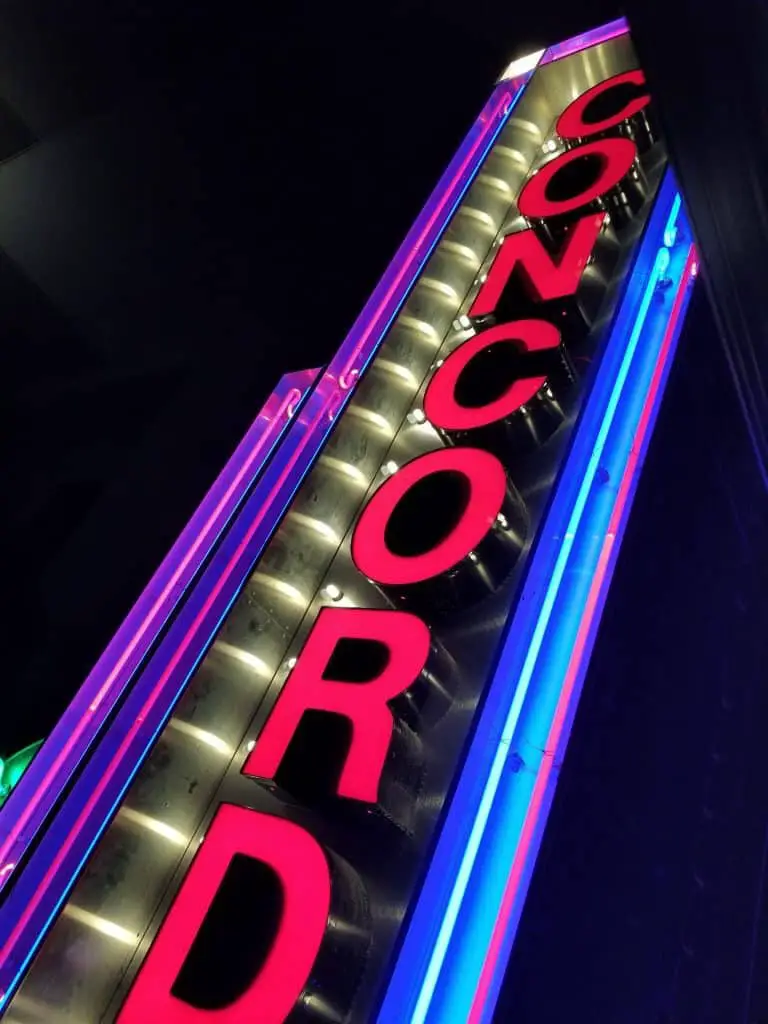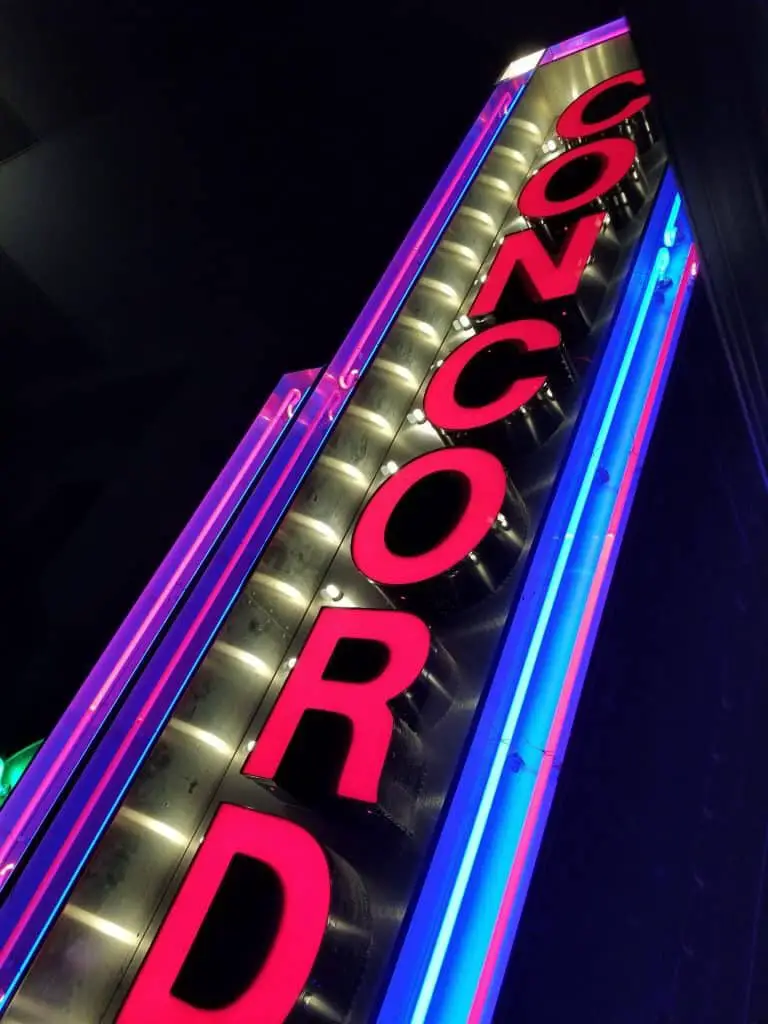 This exciting project revived a piece of Concord's past and added to Concord's thriving arts community and cultural scene.  The Bank of New Hampshire Stage is owned and operated by the Capitol Center for the Arts.  The Bank of New Hampshire Stage is a 300 seat venue which will host musical acts, comedy, live theater, HD video broadcasts on their awesome Video Wall, and more.  Video broadcasts will include MET Opera, National Theatre, Bolshoi Ballet, and more! See our full write up about the Bank of NH Stage.
16th South Main Street
Concord NH, 03301
Lebanon Opera House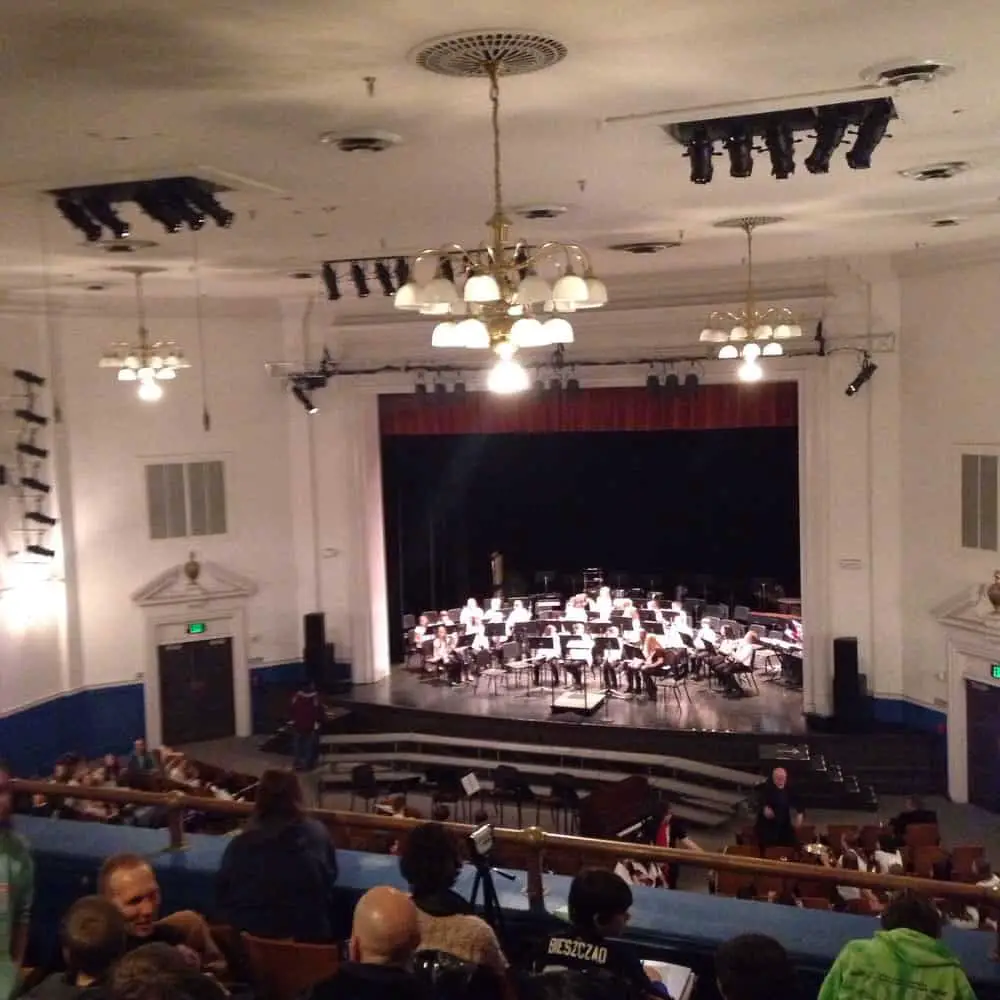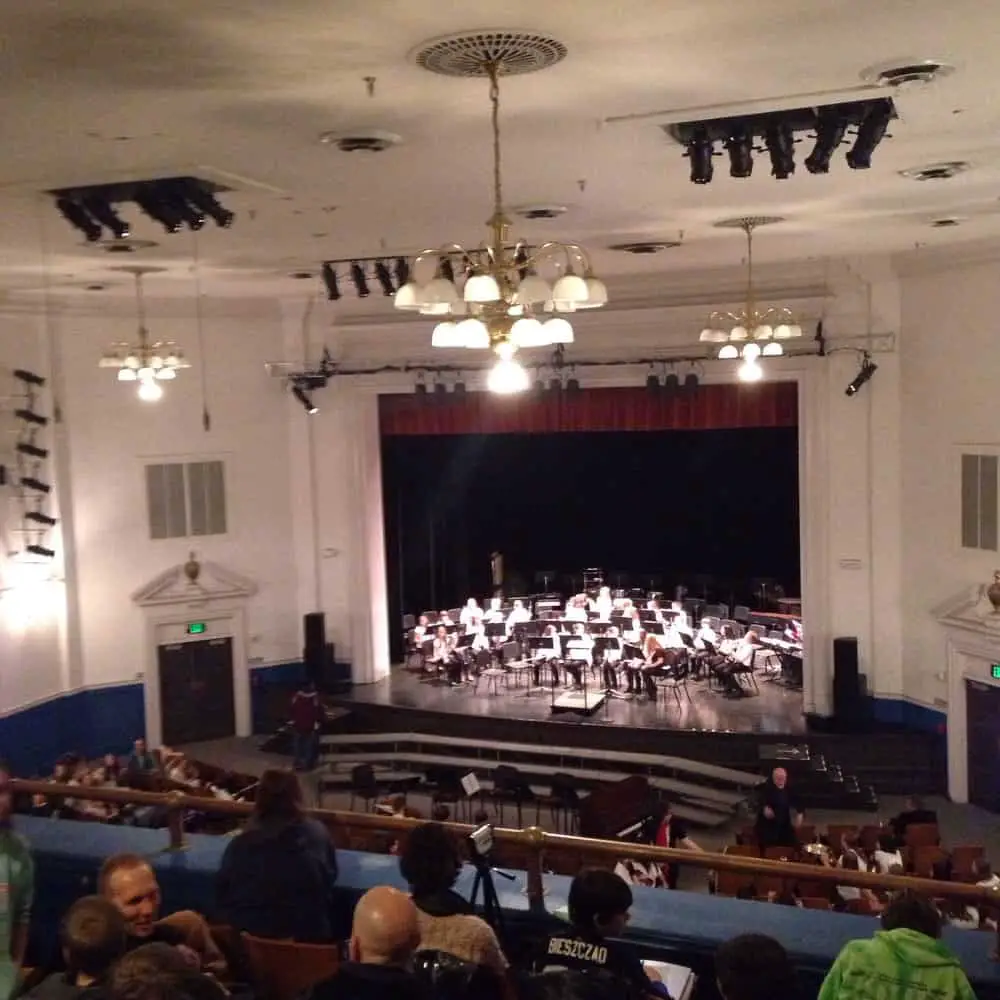 Founded in 1924, the Lebanon Opera House is a cultural center for the Upper Valley region. Growing up in the Upper Valley I attended a handful of shows here and it's a nice venue. Lebanon Opera House presents live performances that inspire, educate and entertain, broadens cultural horizons by spotlighting a diversity of local, national, and international artists, encourages community participation in the arts, and encourages a special gathering place for community and school use that will engender future arts patrons and participants.

https://lebanonoperahouse.org/
51 N Park St
Lebanon, NH 03766
Hopkins Center for the Arts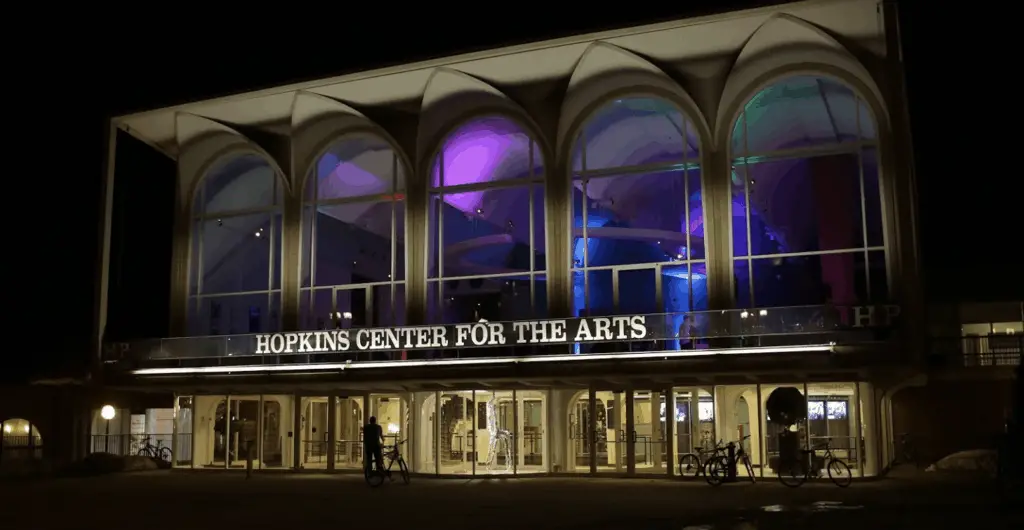 My mother and father both worked for Dartmouth College and my mom's office used to be right near the Hopkins Center. I recall walking by the signage for upcoming acts even as a child.  We saw many shows here as a family. Hopkins Center for the Arts is located at 2 East Wheelock Street in Hanover, New Hampshire. There is a bar above the theater called the Top Of The Hop bar where you can get drinks before or after the show.  The Hopkins Center's mission is to ignite and sustain a passion for the arts within Dartmouth and its greater community and to provide a core educational environment for the study, creation, and presentation of the arts.
2 East Wheelock Street
Hanover, NH 03755

Granite State Music Hall (Formerly Known As The Whiskey Barrel)


Formerly known as the Whiskey Barrel and now under new management, this venue features a state of the art sound system and incredible light show. They are located in the Lakes Region of NH in downtown Laconia with plenty of free parking. Events are for crowds age 21 and up.
https://granitestatemusichall.com
546 Main St
Laconia, NH 03246
Are We Missing Any Concert Venues In New Hampshire?
Comment or message below if we are!