Concord NH – There is a beautiful park called White Park in Concord New Hampshire.  It is a 25-acre public park on the West side of central Concord New Hampshire.  Surrounded by residential neighborhood, this little oasis called White Park has a pond, a baseball field, nice walking paths, and more.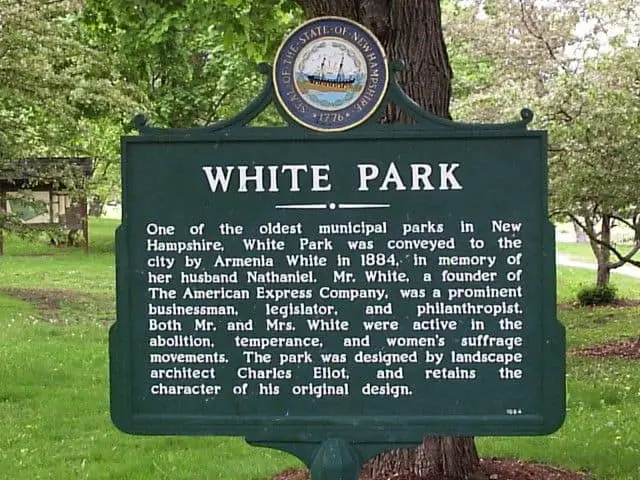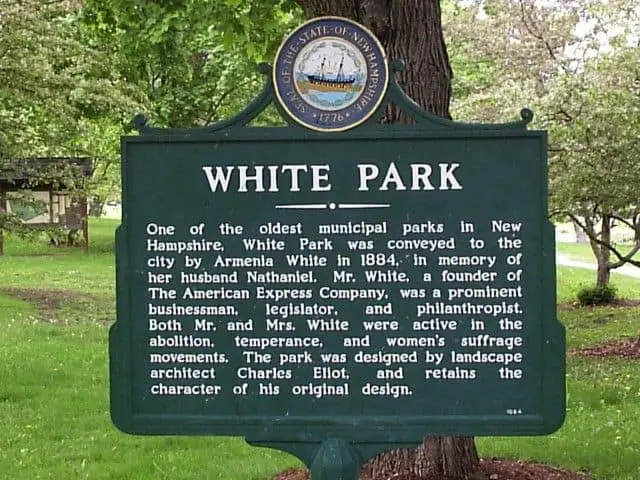 White Park Concord NH Is A Great Place To Spend Time With Your Family
My family and I live relatively close to White Park and we enjoy taking our entire family down to the park to spend time there. Our 13 year old loves to fish for Bass in the pond, our oldest loves to set up a chair and read his book, and my girlfriend and I love walking through the winding paths that White Park offers. Sometimes we will even watch a baseball game on the athletic field. There is a basketball court that is often bustling with activity, a hockey rink, a handball court and of course a playground for the kids.
White Park's Major Features Include a Large Man-Made Pond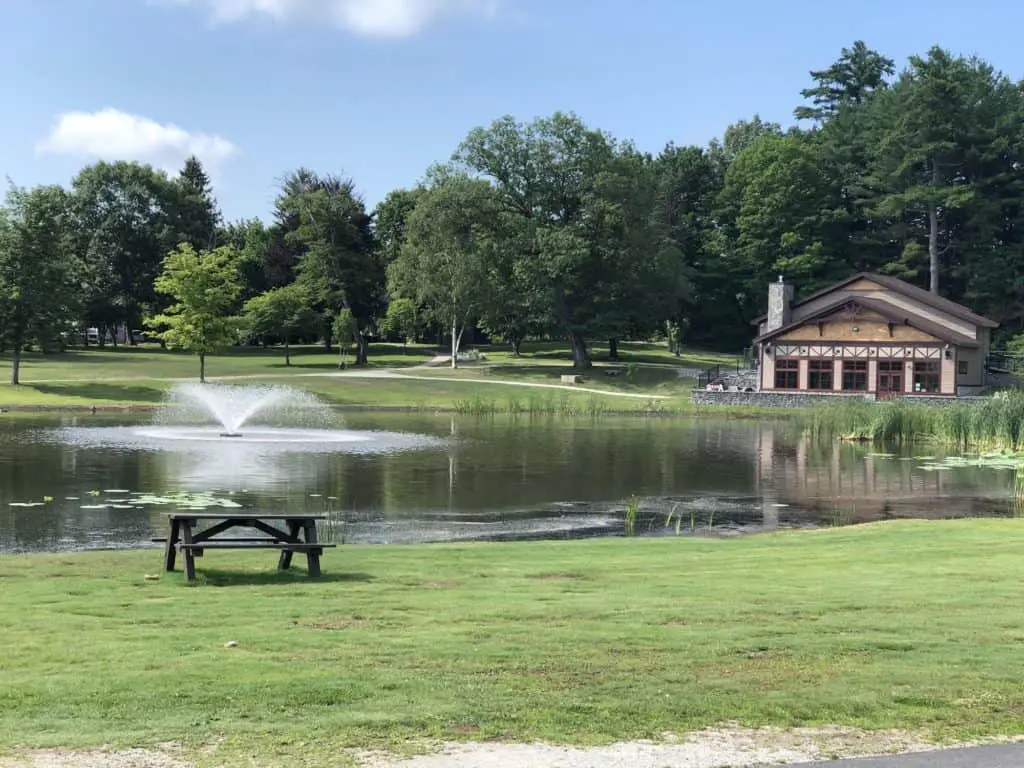 White Park is one of the parks in Concord NH and it is beautiful. There is a wonderful pond with a water feature fountain at its center and the pond is usually occupied by Ducks and does have fish in it.  Our 13 year old routinely catches Bass in it.  I have even seen a Herring land in the pond from time to time and it is always nice to see.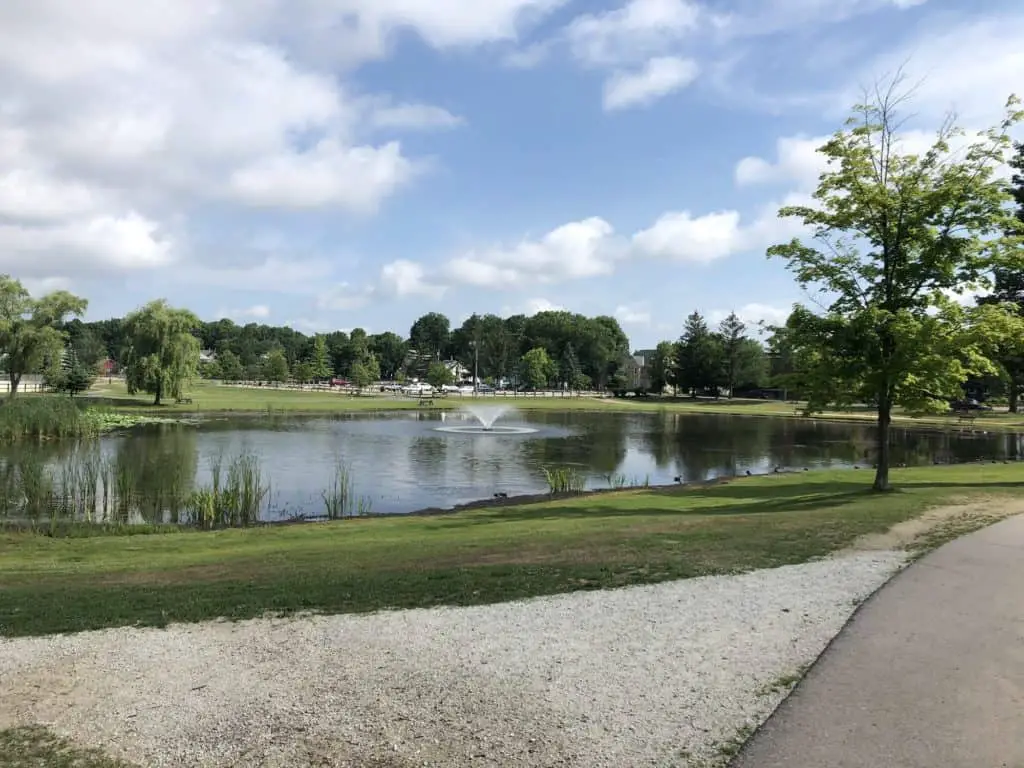 At White Park there are active recreational facilities including the Merrimack Lodge, including basketball and handball courts, and a baseball diamond. The traditional main gate to the Park is located where Washington and Centre streets meet. There is a wall section that includes a built-in structure originally used as a covered shelter for an old streetcar stop that used to be in service. As mentioned below, the White Park pond is turns into an outdoor ice skating rink during the winter months. White Park also houses the City of Concord's largest playground and it is always very busy with little ones.
The History of White Park Concord NH
The park was established by a generous donation from a woman named Armenia White.  Amelia was a local philanthropist and she donated the land.  The park was designed by a man named Charles Elliot.  The majority of the park's features were completed in the 1890's.  One of the smaller pounds originally part of White Park was replaced by a public swimming pool that is staffed by lifeguards in the Summer months.  It is a fairly shallow pool perfect for young swimmers and parents looking for a place to bring their children to swim and cool off during the Summer months.  
The Merrimack Lodge at White Park Can Be Rented For Private Events
White Park's recreational facilities were expanded in the 1930's and then in 2019 the construction on the Merrimack Lodge building was completed. The new Merrimack Lodge building and patio has been an excellent addition to White Park. Here is a video showing the grand opening of the Lodge: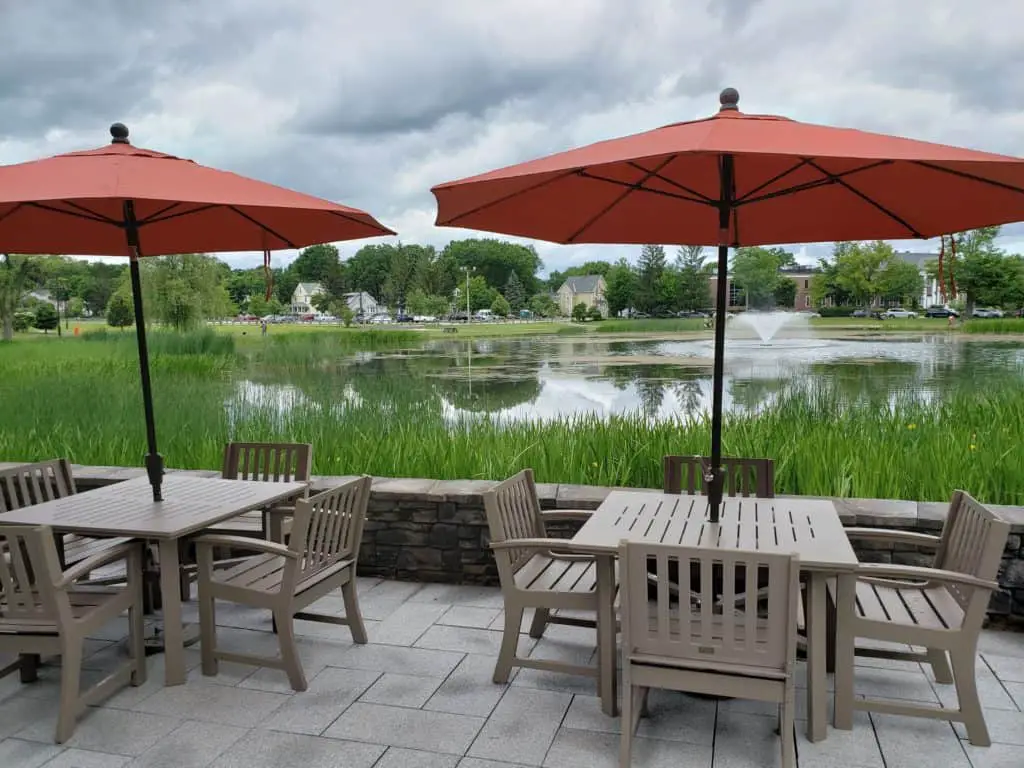 The Merrimack Lodge Has A Wonderful View Of The Pond and The Rest Of The Park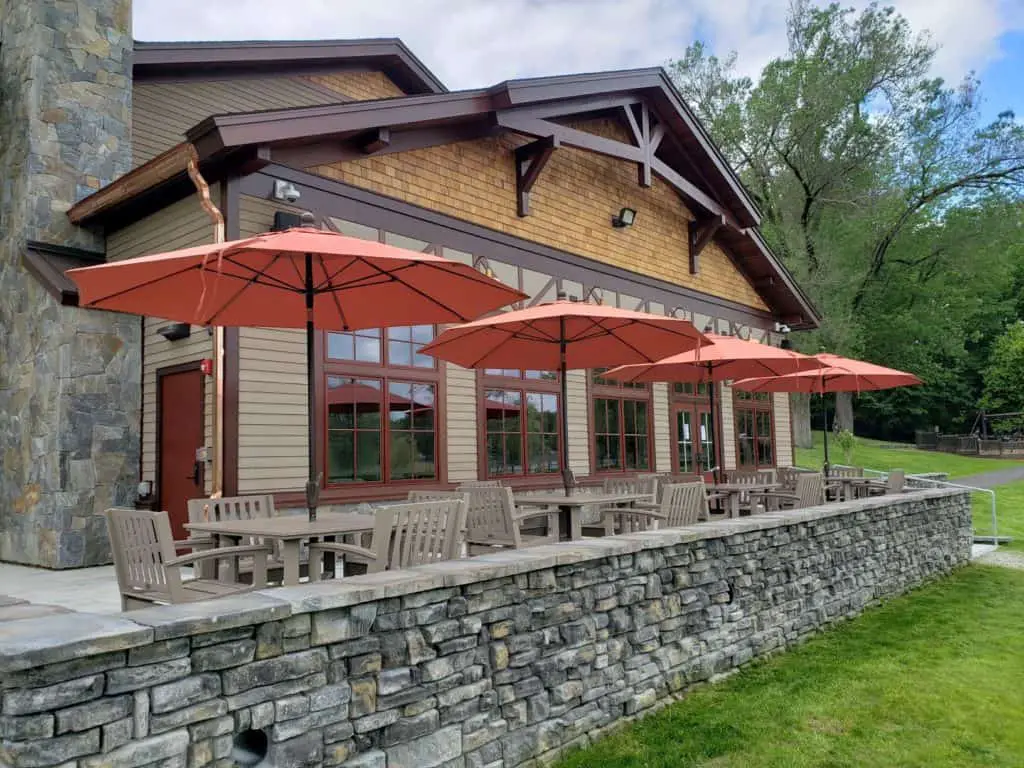 White Park Pond Offers Ice Skating In The Winter Months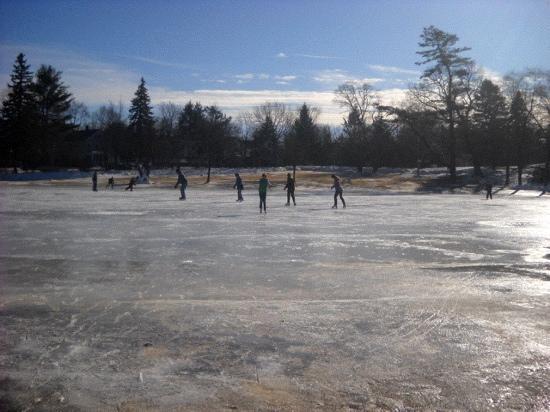 When the Merrimack Lodge is open for the public the pond will be "public skating" and no hockey will be allowed except during the Black Ice Hockey tournament that happens every Winter. 
White Park Concord NH – A Great Place To Visit
All in all White Park in Concord NH is one of our favorite local parks to visit and we love spending time there. The walking trails are a personal favorite and there is plenty of activities to keep your kids occupied. It is also great for picnics and is simply a wonderful Concord NH park to spend time at.