Years ago I was a competitive kickboxer and used to beat up my body pretty badly. I went on the search for a massage therapist that really know body work and could help me. I was referred to Jeff Mahadeen, owner of Muscular Wellness Treatment Center. I was immediately impressed with Jeff's knowledge and expertise in bodywork. I have been a client of his ever since.
I recently had the chance to sit down with Jeff to interview him about his business and wanted to share that with you here.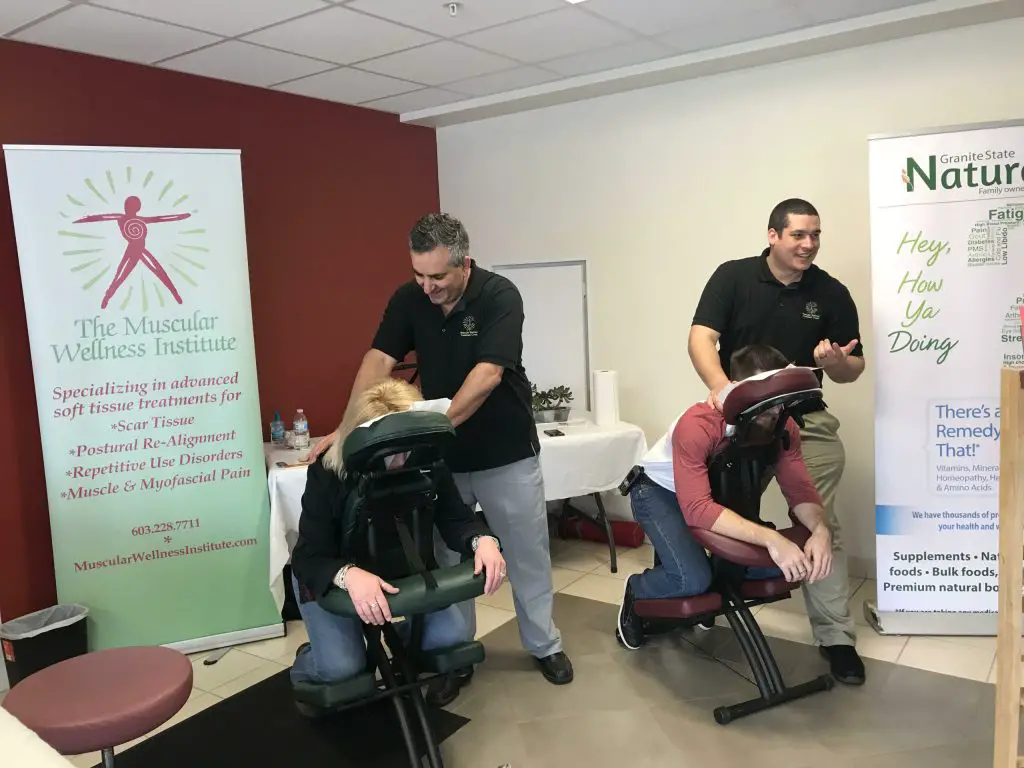 Jeff, Can You Tell Me About Your Massage Therapy Practice?
"Muscular Wellness Treatment Center was started in 2004 and has its original location in Bow NH and the other located in Nashua NH. Our practice focuses on restoring the body back to its optimal function and performance using a variety of therapeutic  massage and bodywork techniques"
How did you get into this business and why did you start it? 
"This question comes up weekly and I always chuckle a bit when I'm asked this "how did you get into
bodywork/massage therapy?" Reason for the chuckle is, people want this great profound story or revelation why I got
into the field, and I sort of just fell into it. I was finishing a degree in mechanical engineering and working for a fiber
optic company, I came to the realization I didn't like the work or the people or the environment, so I decided to start to
explore a change to facilitate my long term happiness."
"Most of my family was in medicine so I went to massage school to just learn about the body, and I went down the rabbit hole and here I am 25 years later. 10 years of that time was spent education and studying with some of the most influential minds in the bodywork / massage / Rolfing world."
Can you tell me a little about you and what you want people to know about you?  
"Well, I think I want to just keep this answer light and fun. Im a real curious person, that's the engineering side of me,
and I love to explore new experiences. I have passions for friends / family, food / cooking, live music, the arts,
traveling and the outdoors."
"You know I've always said, "I don't want to be that person sitting on the porch at the age of 90 sayin I wish I would have done…" We have one go around the thing called life and why not live your best one."
Can you tell me about your background and experience? 
"Well as stated above, I started in the engineering world, and now I more or less do re-engineering of the body. Most
of my work is doing injury rehab, postural correction and maintenance to prevent old injuries from reoccurring.
With that being said my background is lengthy, and it starts w 25 years of hands on experience."
"Started working 30 – 40 hrs a week 25 years ago so the clinical experience can't be taught in a school and that is invaluable and often overlooked. As far as continuing education, I've taken 3-4 thousand hours of CE courses over the years which include, myo-fascial release, trigger point therapy (neuromuscular therapy), structural integration (Rolfing), Personal Training, various kinesiology and anatomy physiology courses, and have done 2 full week long dissection courses."

"I feel like I should mention, that in the field of Licensed Massage Therapy and Bodywork, I have an excellent
reputation and what I mean by that is, I've participated on a national and state level. That has shown up in various
forms which include… various research projects, authored articles, help write the Massage and Bodywork Exam that
the country uses for the national boards, sat on many national and state boards to help move the field forward to a
more positive light."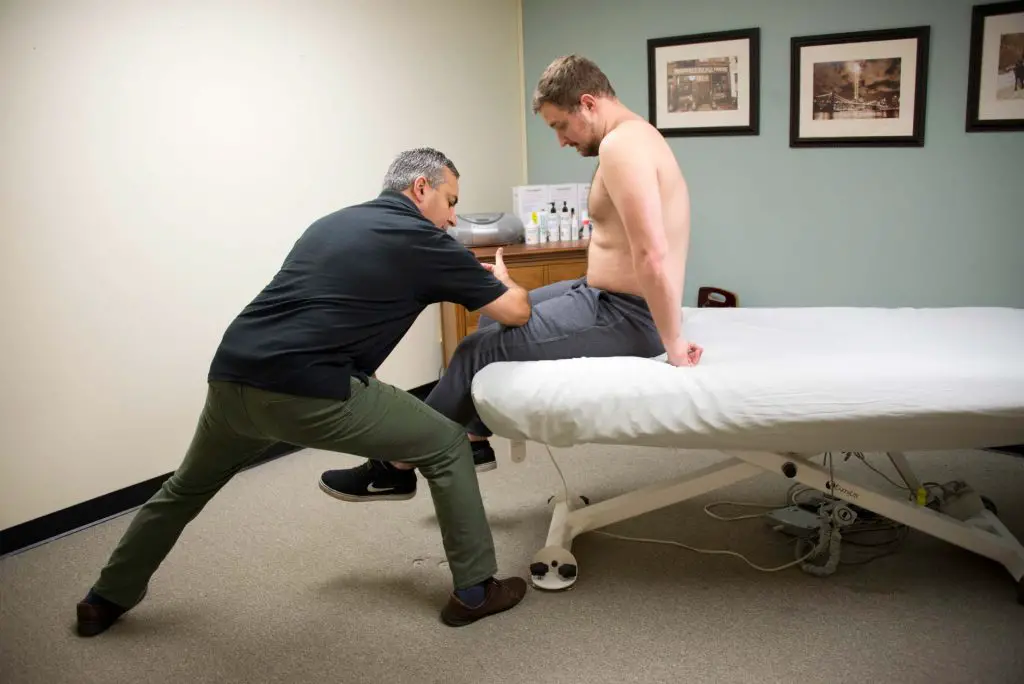 What are some things people should know about your business and how your business is different?  
"MWTC has locations in Nashua and Bow / Concord and we different because we offer therapeutic bodywork
and we also have therapists that offer Swedish (relaxation) massage. We do value the benefit of calming the nervous
system and giving a person a chance to receive a new set point.
"Because our foundation is in facilitating the overall high-level functioning of the body all of our therapists offer high level critical thinking therapy. And you may wonder how does that differ from my massage therapist, myself and my team of therapists have all taken the time to educate ourselves w courses to help facilitate the patient's body back to a better functioning vehicle."
What is the main benefit people get doing business with you?  
"We sit and actively listen to your problem and we make goals and a treatment plan with you to help facilitate you
getting back to the best version of you. Our #1 goal is to get you healthier and better, and if we make this happen,
the patient is our best form of advertising."
What's the biggest mistake you see people making as related to massage therapy? 
"I feel like there are two questions here.. 1. the patient , 2. the therapist.
The patient often picks the wrong therapist, and has a poor experience. It could be personality, vibe or lack
of experience / education. Take your time and ask questions over the phone how this therapist can help you
listen to their responses and see if they are the right fit for you.
The therapists often ask me, "what makes Jeff so successful?". Two words… Education and Empathy…
well that's really three but you get the gist. Not only have I taken the time for education, I also travel around
the east coast teaching my continuing education platform and Ive helped facilitate a lot of successful
therapist with the Double E formula."
Anything I didn't ask about your business that I should have asked? 
"Well Kyle, I would like to add something about the business model. We have partnered with physical therapists, so
our offices have the opportunity when needed to work in conjunction with physical therapy. I wanted to partner with
health professionals who could enhance what we can offer a patient. So if the person needs PT, we can offer that
service to them and we can all work together to solve the problem for the patient."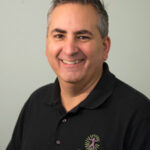 Bonus question:  What's your favorite thing about New Hampshire?  
"The small town feel that our whole state has. It's really special to live in an ideal place that millions of people come to vacation and I get to call this home."
To Learn More About Muscular Wellness Treatment Institute
Learn more about Jeff and his team of qualified massage therapists at: https://www.muscularwellnesstc.com/
You can find directions to the Muscular Wellness Treatment Center's Bow NH massage therapy location here:
You can find directions to Muscular Wellness Treatment Center's Nashua NH massage therapy location here:
Learn more about Bow New Hampshire