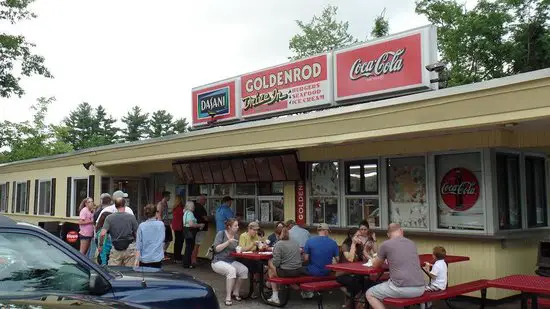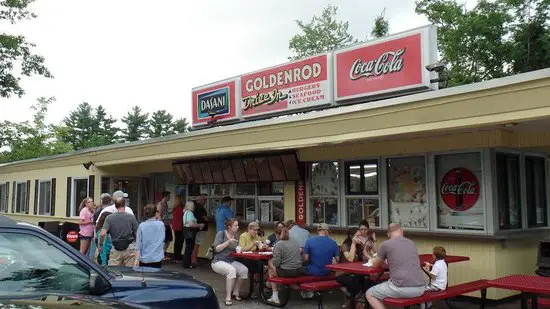 This past weekend my family decided to head over to The Goldenrod Restaurant for dinner with friends.  I am not sure why but we never think to go in the winter.  The restaurant is an obvious choice for the summer months with a great outside area to sit and eat homemade ice cream!  However, we were reminded of the quaintness of the inside of the restaurant this weekend.
The Goldenrod is one of those timeless restaurants that have been around since 1951 and the reason they are so successful is that they do everything right!  The location is perfect, just outside of the center of the city, the employees are friendly and helpful, and finally the food is fantastic! 
After ordering our food and choosing a table it was so fun to sit and watch the other customers coming in.  You can tell when the regulars come in and sit at their usual tables, you watch the families with kids come in and enjoy their time together as they wait for their food to be ready, and of course those who just come in to pick up to-go orders.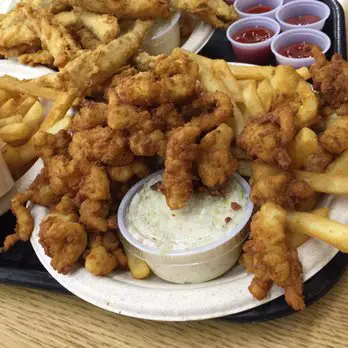 We ordered a variety of items and everyone loved their choices.  I would have to say my favorite was the fried scallops and their signature chicken tenders, all served with homemade sauces.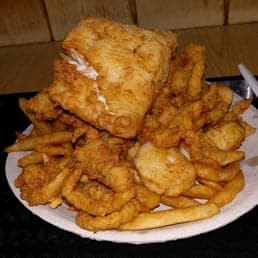 If you have not been to The Goldenrod you need to make a point to go.  It doesn't matter the time of year and it is well worth the trip if you are not local!
1681 Candia Rd
Manchester, NH 03109
Click Here To Visit The Goldenrods Website.