I was traveling through Kingston NH this past weekend and drove by a little spot known as Rick's Food & Spirits. My Fiance' and I made a mental note to look it up. We looked at their menu online and we were impressed with what we saw! An hour and a half later we popped in and were able to get some seats at the bar.
The outside tables and the tables in the restaurant were completely booked with reservations made in advance so we were happy with our bar seating. Pro tip: If you're looking to visit Rick's Food & Spirits be sure to place a reservation unless you want to take your chances at getting bar seating.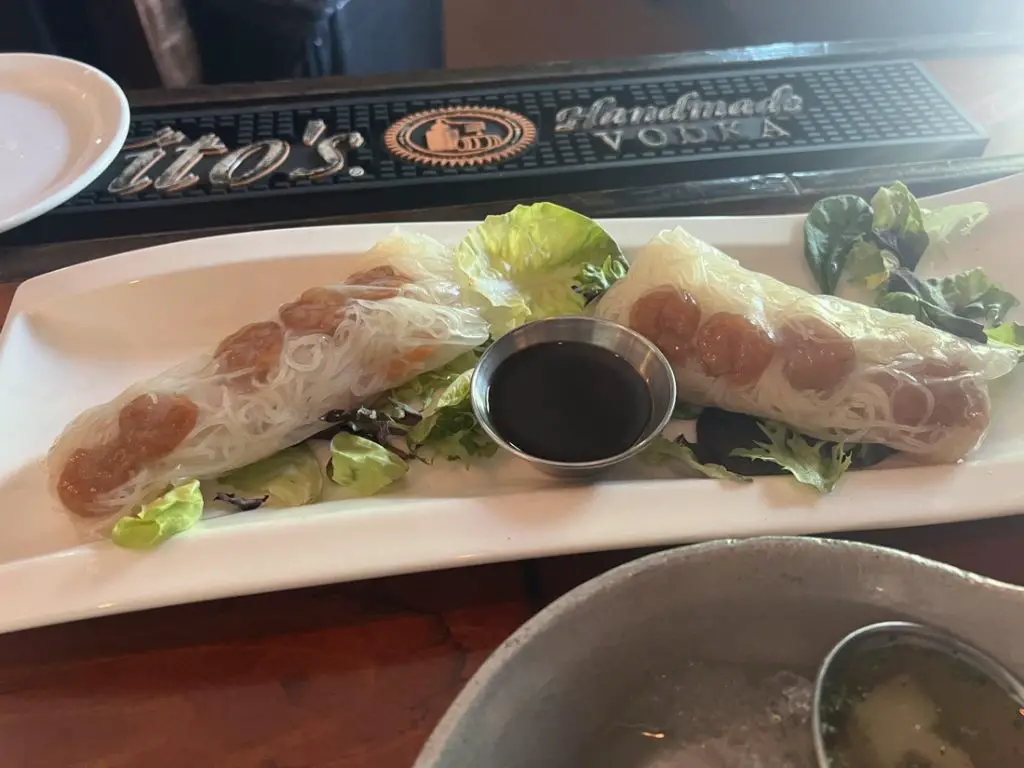 The Menu At Rick's Food & Spirits
The menu at Rick's Food & Spirits changes on a regular basis (often daily). They clearly take great pride in featuring fun and fresh food on their upscale menu. They also take great pride in their mixology! The bartender told me about their cocktail special for the day and she had me sold.
Amazing Food and a Phenomenal Staff at Rick's Food & Spirits
We had a couple small plates on our visit including their Smoked Short Rib Bao Buns, their Shrimp Cocktail (classic cocktail sauce with ghost pepper pineapple mignonette), Shrimp & Avocado Spring Rolls, their perfectly-seasoned Seafood Chowder!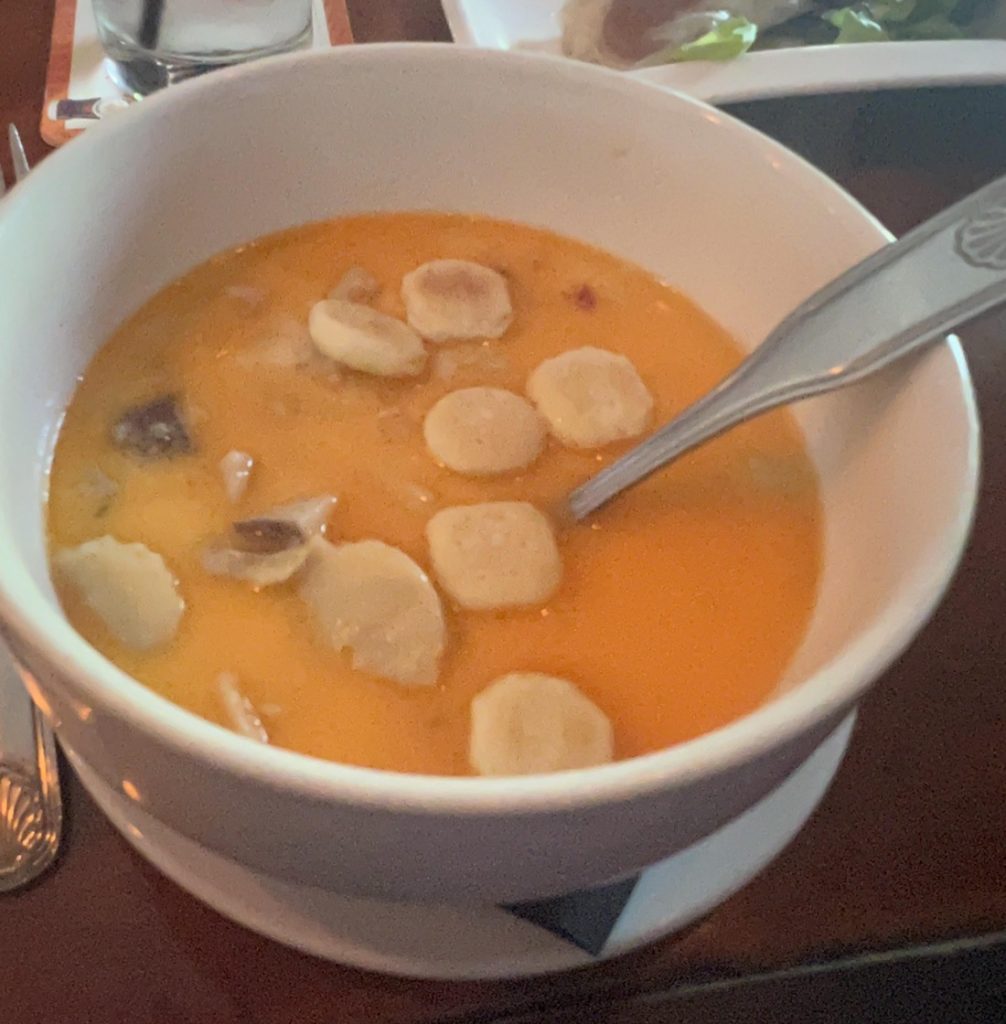 All of the dishes were absolutely delicious!
Great Mixed drinks At Rick's Food & Spirits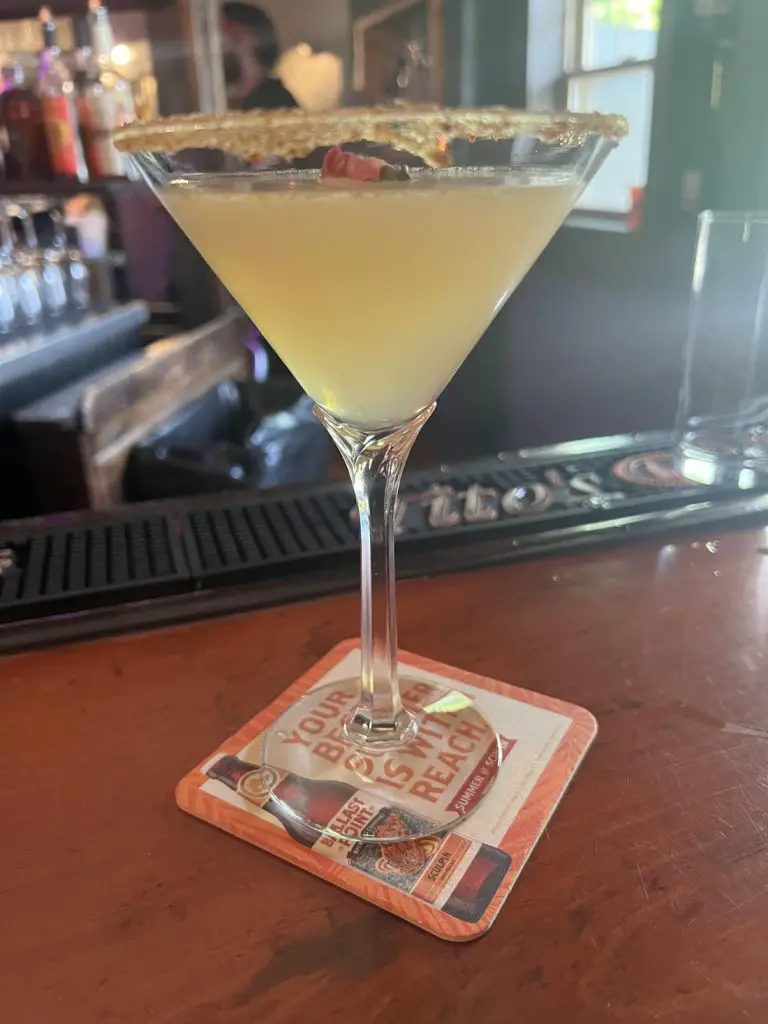 The drink I had on our visit was called the "Water of Life"
This drink featured a house made Lavendar nectar shaken with fresh lemon juice, and Cathedral Ledge Aquavit. Served in a martini glass rimmed with our Hibiscus sugar.
The bartender described it as "it's like drinking Spring" – she was accurate in her description 
How About This Tuscan Shrimp & Lobster Gnocchi at Rick's Food & Spirits?!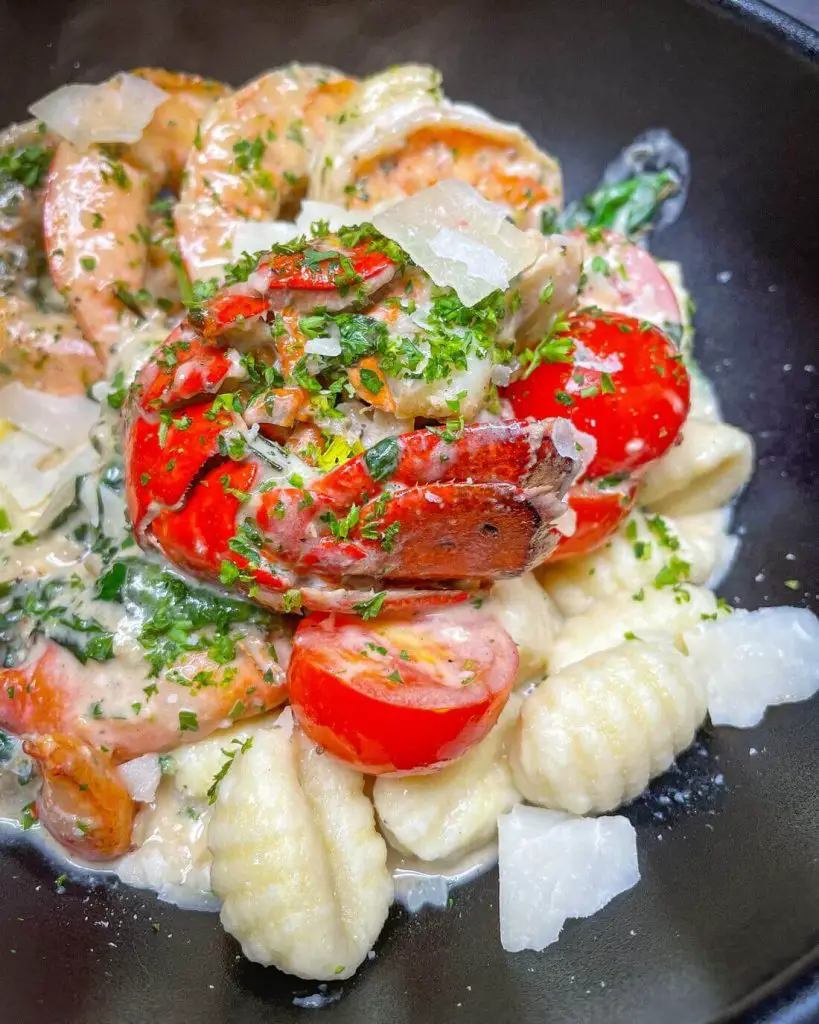 I saw this on the menu and wow, did it look amazing!
Seared shrimp and butter poached lobster meat. Tossed with cherry tomatoes, fresh basil, baby spinach and gnocchi. All topped with a parmesan cream sauce and half a Maine lobster tail!
The bottom line is that you can't go wrong with a meal and a cocktail (or two) at Rick's!
Where To Find Rick's Food & Spirits
Rick's Food & Spirits
143 Main St,
Kingston, NH 03848
603.347.5287

You can find them online to see their current menu here.
For more great NH restaurants see our full list.