Concord NH – On July 8th at the AUDI Concord City Auditorium the Concord Police will have a benefit concert featuring popular band called "The Samples" to raise money for the Concord NH Police K9 program. Tickets to this special event will be $30 – $50 depending on where you sit and ticket sales will go towards supporting the Concord NH Police K9 program.
How To Get Tickets For This Event at The Audi Concord City Auditorium
About The Samples
Best known for his high voice, unique guitar playing and songwriting ("Nature", "Feel Us Shaking", "Did You Ever Look So Nice") rock, reggae and folk singer/songwriter Sean Kelly front man for The samples was born February 7, 1965 in Norwalk, Connecticut. The son of a WW2 veteran and a mom who worked construction to put food on the table, Kelly grew up in Vermont. While attending only one year of high school, he began playing guitar and composing his own songs. After moving to Colorado in 1987 to start a band, Kelly became a fixture on local club stages as the front man for The Samples, playing original songs with a variety of rock, reggae and folk. When not touring with The Samples, he enjoys playing his songs acoustically. The Samples are currently recording their 20th album, Indian Summer, to be released later this year. Kelly's songs have been featured in Perks of Being a Wallflower and more recently in television's Younger and in ads for MSNBC's midterm election coverage. See the samples website here https://thesamples.com
About The Audi Concord City Auditorium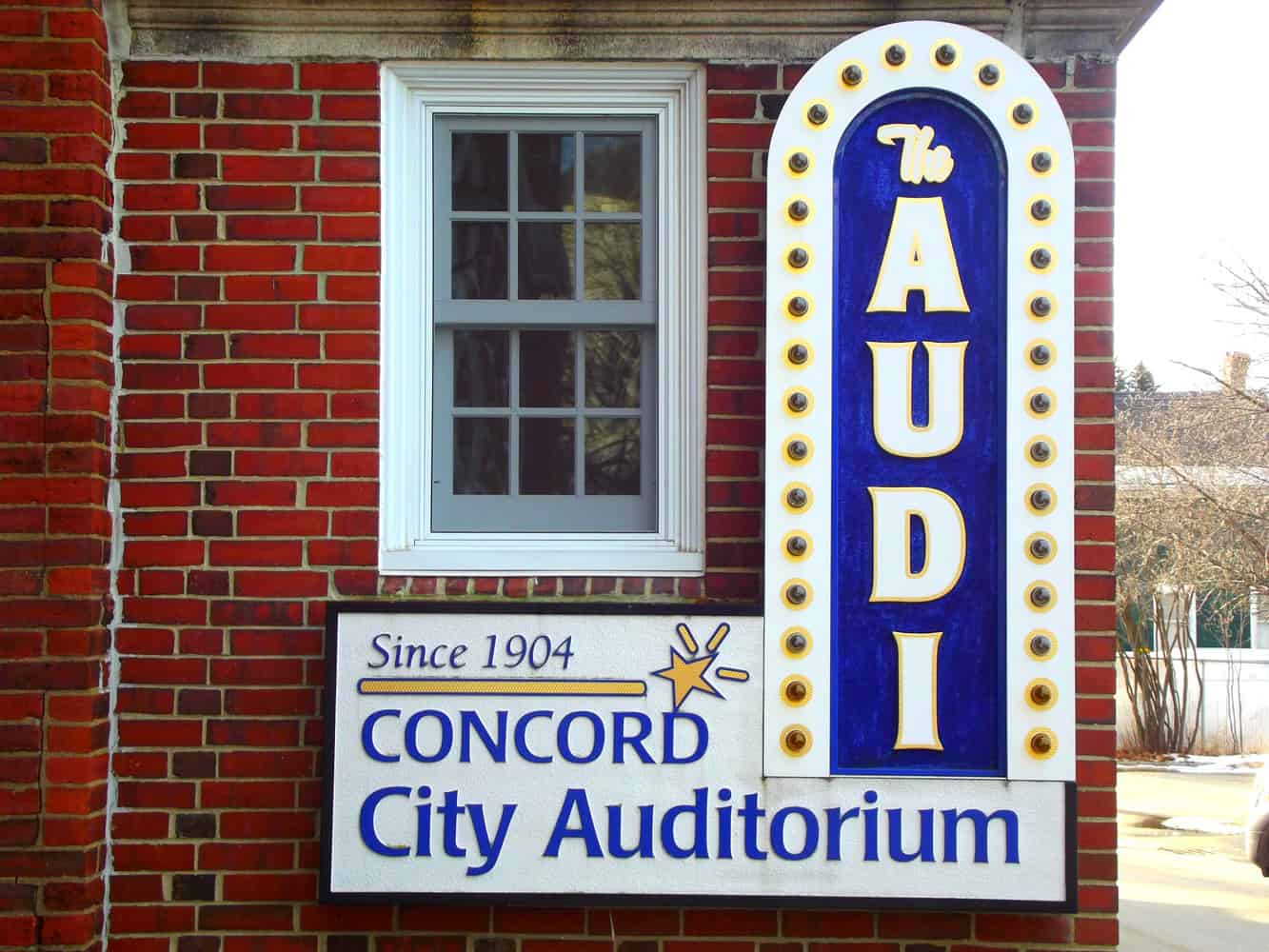 The Concord City Auditorium is a beautiful historic theater owned and held in trust by the City of Concord. The auditorium was built on the western side of City Hall in 1904, and restored with volunteer community support.
The theater house seats between 835 and 841, depending on the configuration of the orchestra seats. The orchestra has seating for 524 to 535 guests, including 9 wheelchair locations. There are 247 seats in the front balcony and 64 second balcony seats. The space is ADA accessible, including the restrooms. The gilded proscenium arch surrounds the 25-foot by 25-foot stage performance area. There is a small orchestra pit. Backstage facilities include nine dressing rooms and three restrooms.

You can find the Audi at:
14 Canterbury Rd
Concord, NH 03301
The lovely "Liberty" is Currently the only member of the Concord NH Police K9 force but they are hoping to build on the program