Hopkinton NH – Our friend Kelly loves to hike and go for bikes rides with her dog at Mast Yard State Forest in Hopkinton NH. You can find this wonderful piece of preservation land in the northwest corner of Concord and northeast corner of Hopkinton.
About Mast Yard State Forest
Mast Yard State Forest has about 5 miles of criss crossing trails that connect throughout lush forest. It offers plenty of scenic views of Dolf Brook and the Contoocook River. This state forest has great trails perfect for mountain biking, hiking, and cross country skiing in the Winter. Some of the sections of trails in Mast Yard State Forest follow former railroad tracks so they are relatively flat and easy to travel on. Some other trails in the network have some slightly bigger hills but this is definitely an easy trail system and doesn't have any significant hills.
Mast Yard State Forest Trails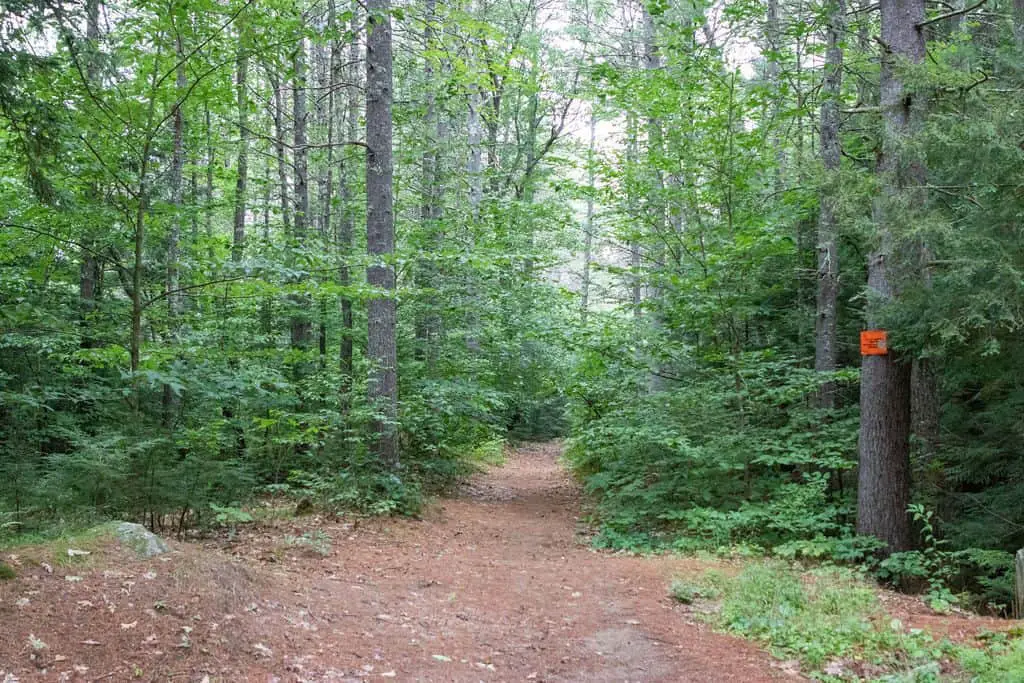 The Mast Yard Trail Is A Loop Starting At The Northwest Corner Of The Parking Lot Off Broad Cove Road in Concord, Just Over The Hopkinton Line.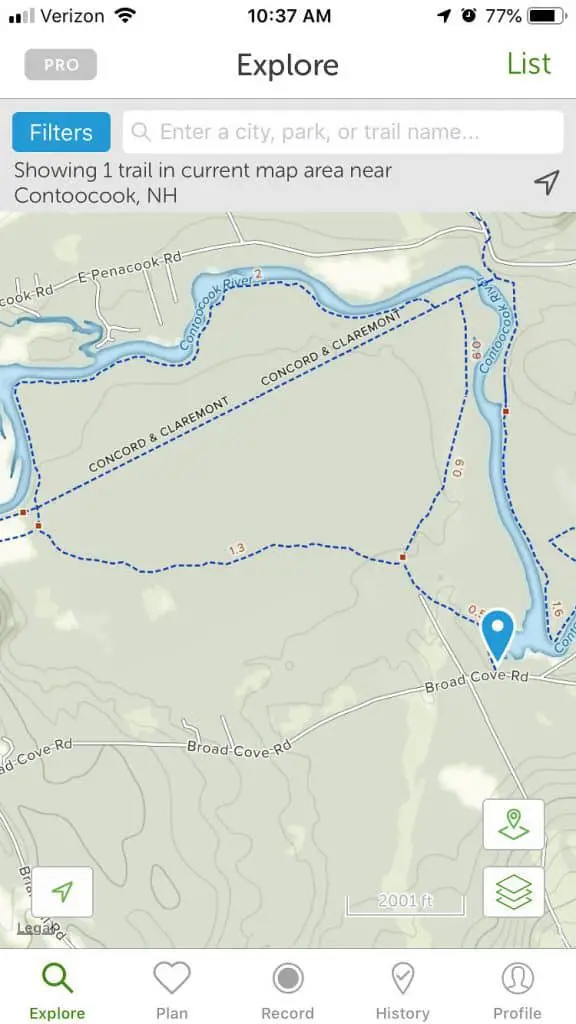 Taking The Left Fork After Crossing Dolf Brook, Turn Right Onto The Old Railroad Bed, Right Again At The Power Lines And Return Over Dolf Brook
This loop, a total of about five miles, is relatively flat and excellent for hiking, mountain biking, and cross-country skiing with children. The trail along the railroad bed is linked via a pedestrian/snowmobile bridge over the Contoocook River to the Lehtinen Park Trails and Jim Hill River Walk in Concord.
Distance: About 5 miles total; hiking travel time: about 2 hours
History Of The Mast Yard State Forest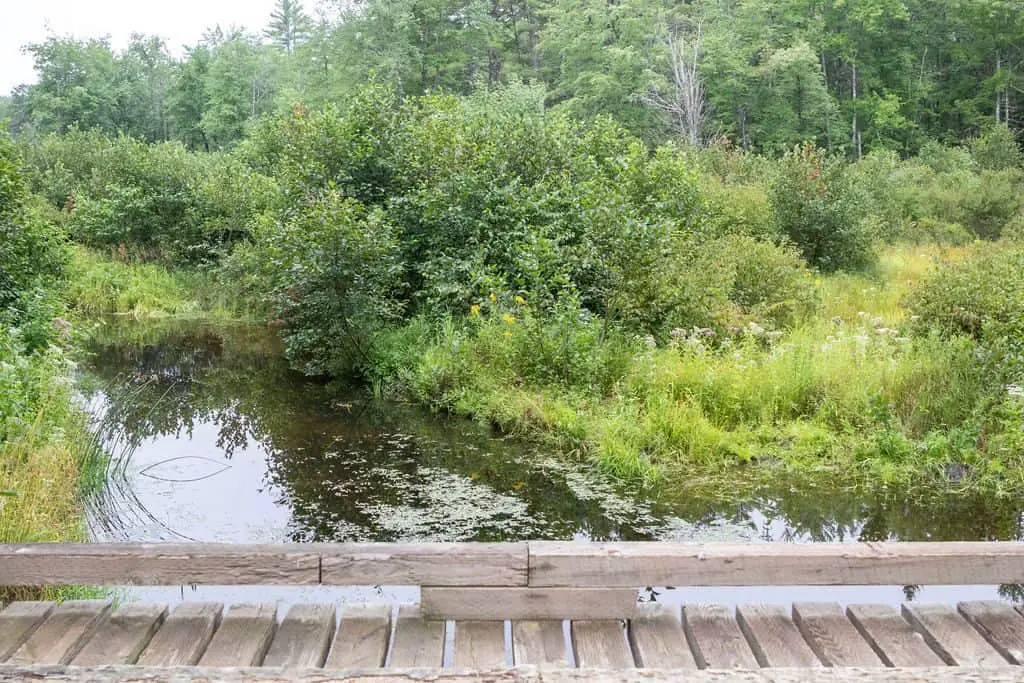 "According to Bouton's History of Concord, in the early 1800's this area was famous for supplying trees, two to three feet in diameter, that were used as masts for "His Majesty's Royal Ships" and later as masts for various other vessels built on the seacoast. The best masts were from the northwesterly side of Horse Hill. The trees were "drawn" to the Contoocook River to an area now called the "Mast Yard," then floated down to the Merrimack River. Larger logs were drawn by 52 teams of oxen (104 animals) along Borough Road to the sandbanks below Sewalls Falls and there "thrown" into the Merrimack River and floated to the coast." This is quoted from https://hopkintonconservationland.org/mast-yard-forest/
Mast Yard State Forest Is Dog-Friendly – Here's A Short Video Kelly Took Of Her Dog In Pursuit During Her Bike Ride
Mast Yard State Forest Has A Great Sport For Your Dog To Go For A Swim in Either Dolf Brook Or The Contoocook River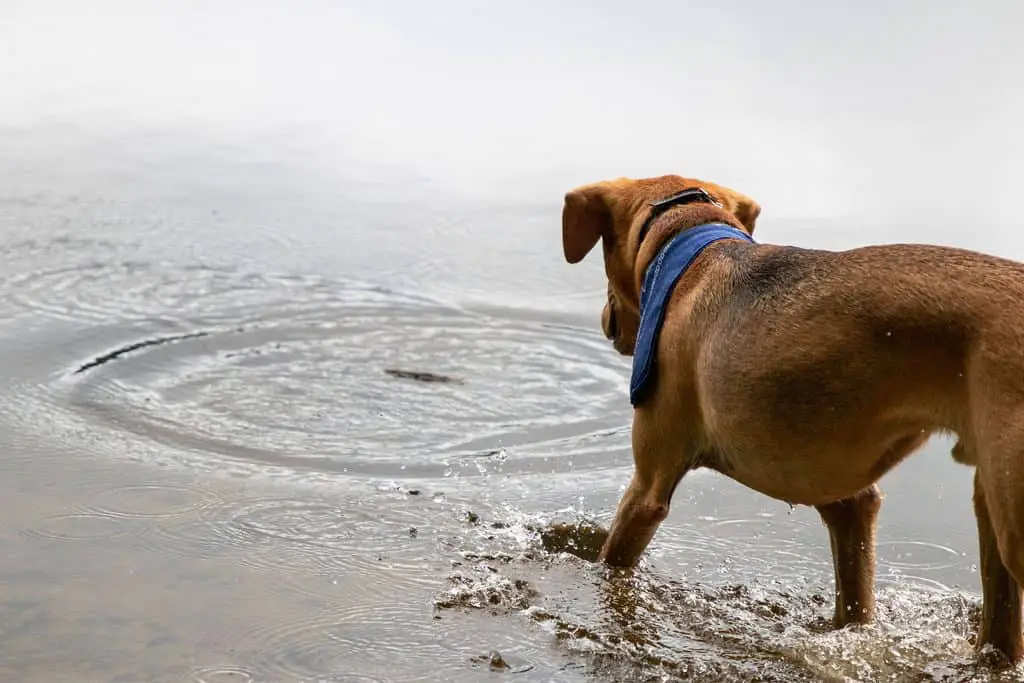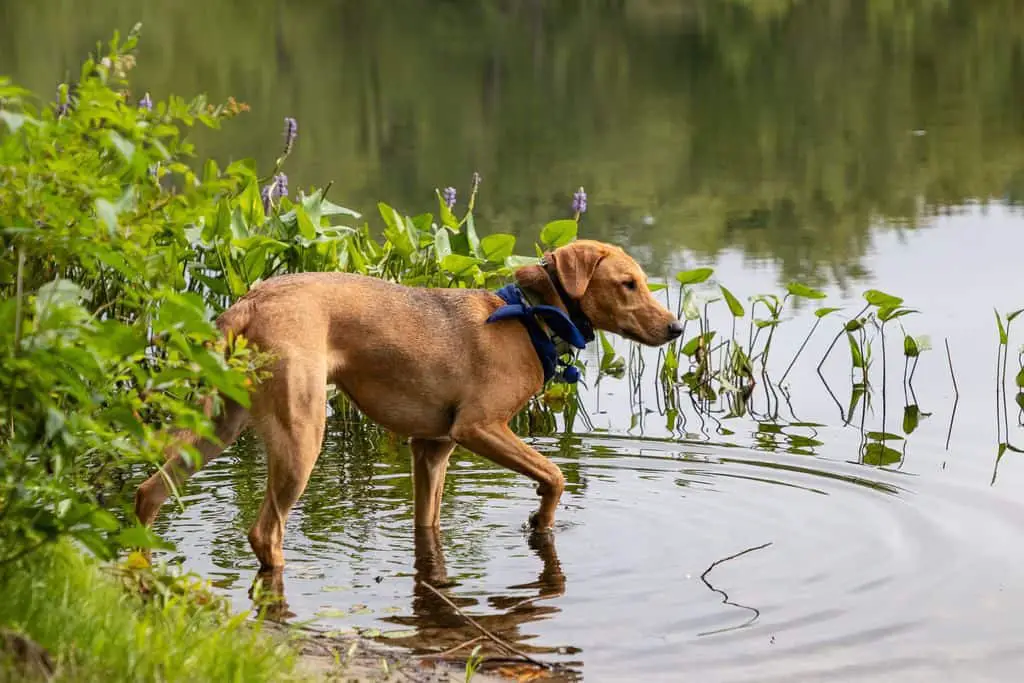 On This Visit To Mast Yard State Forest There Were Some Interesting Sculptures Made From Stumps, Logs, Twigs, Rocks, and Other Found Objects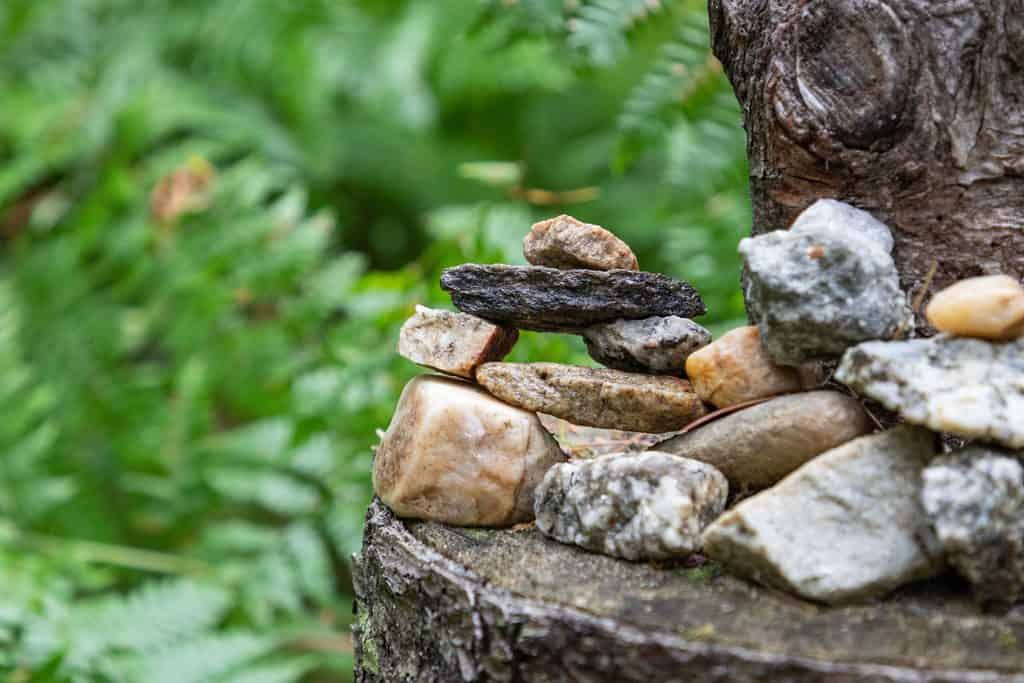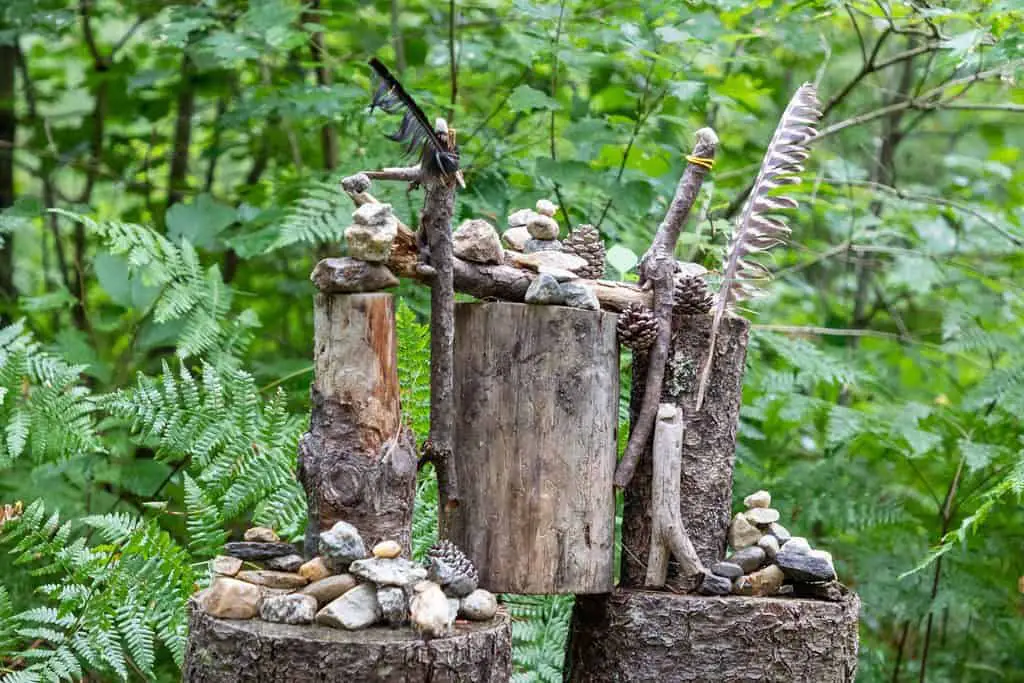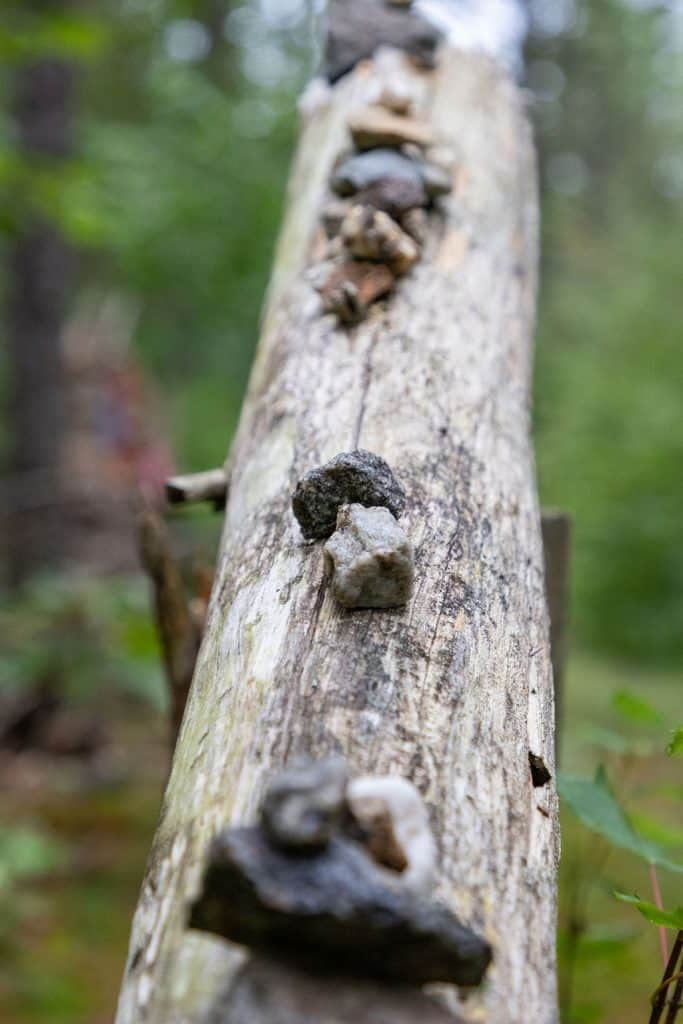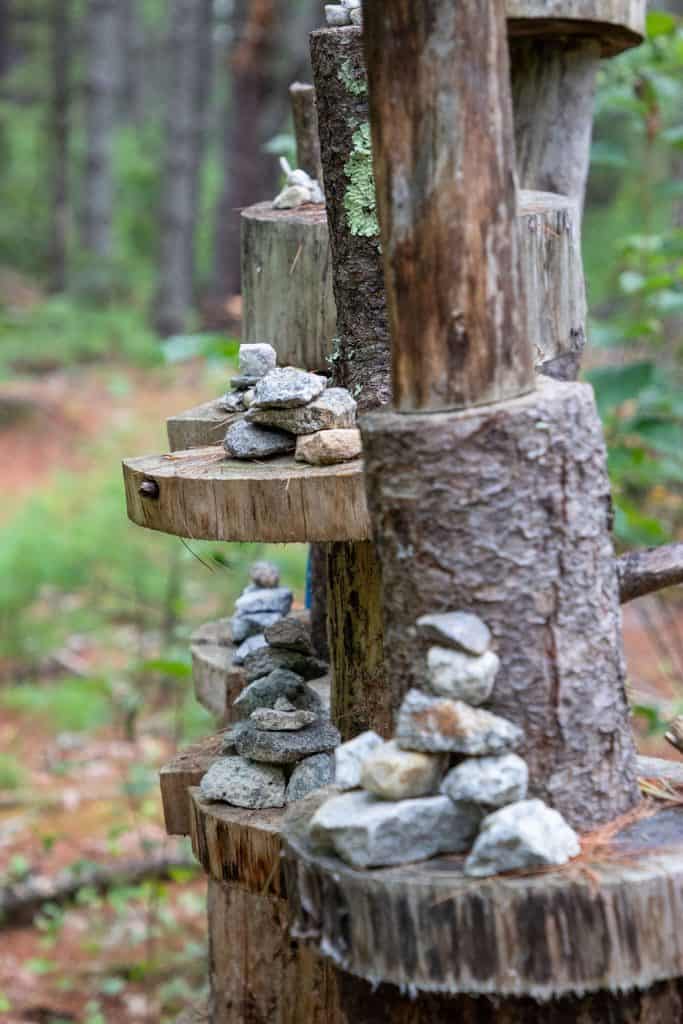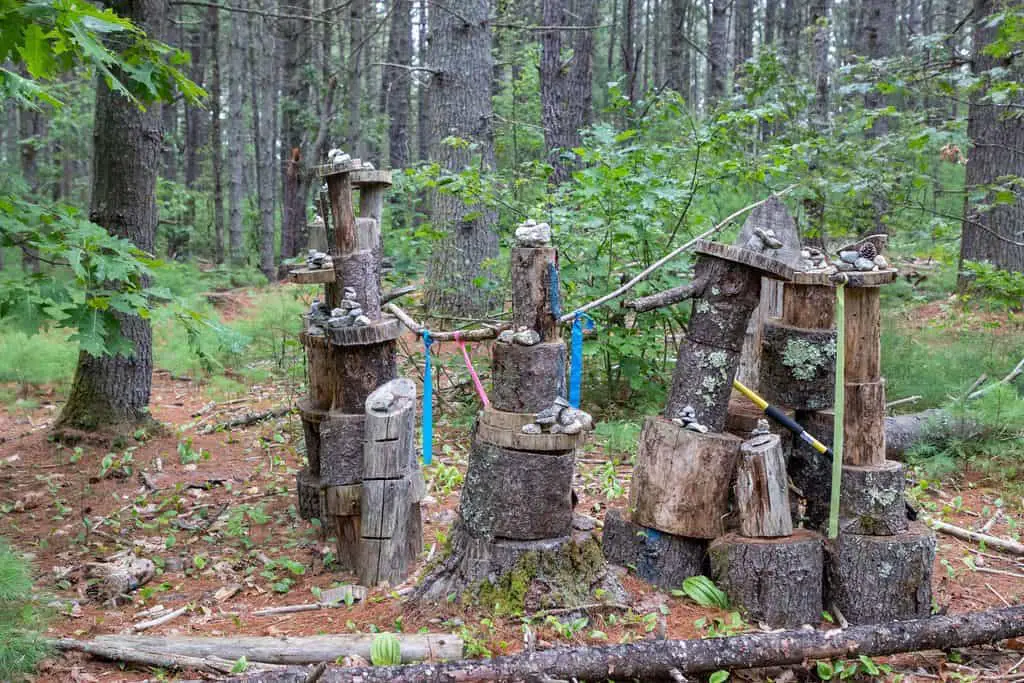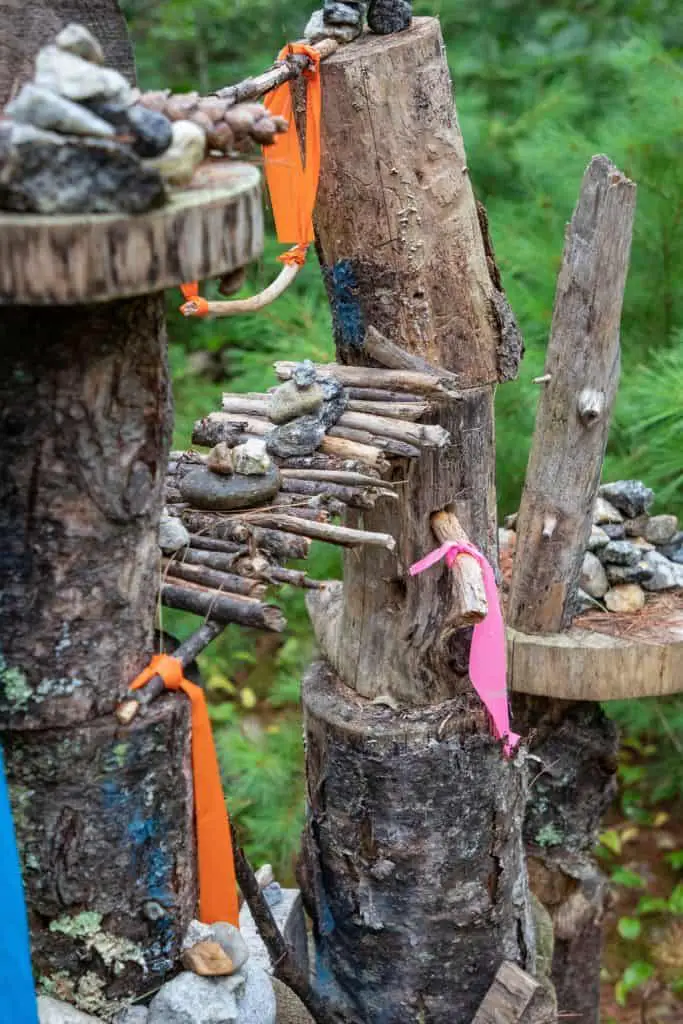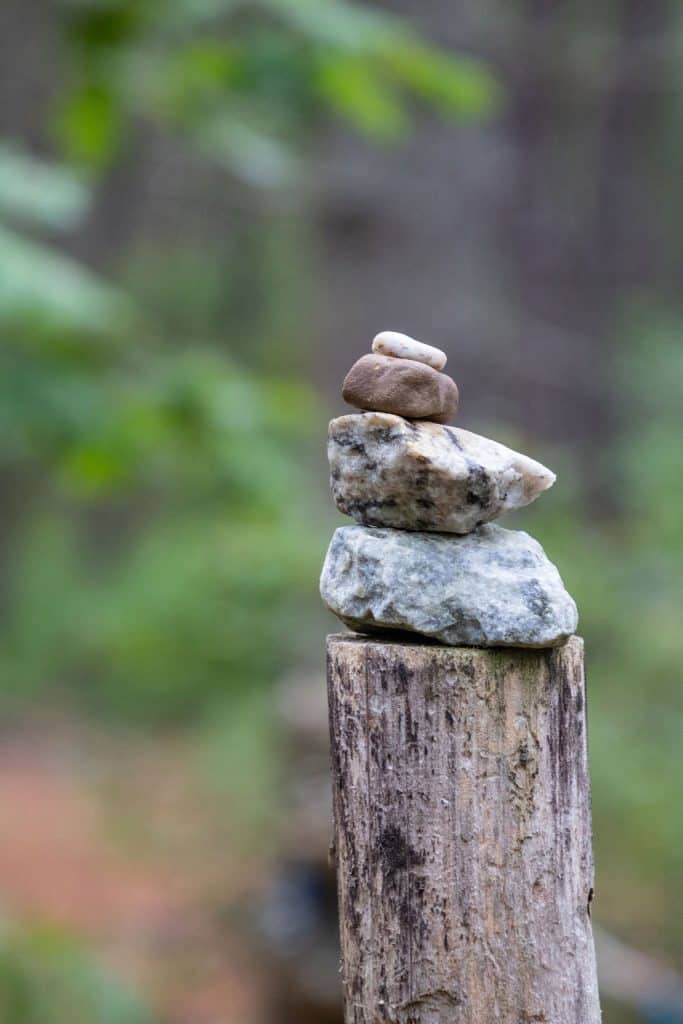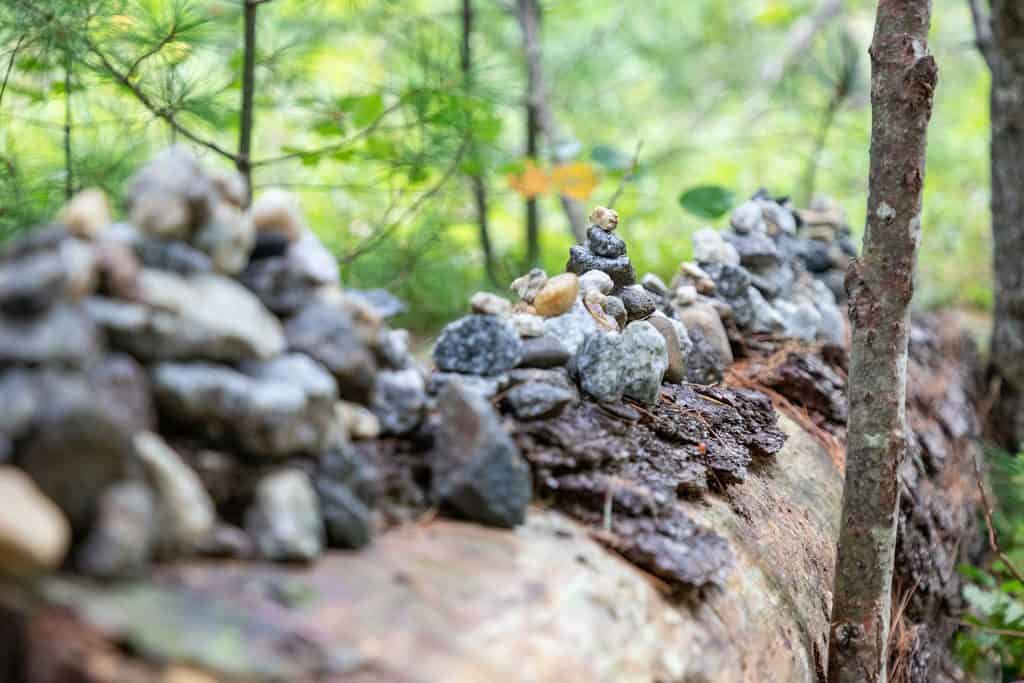 Here's a Short Video Of The View By The Contoocook River From The Mast Yard State Forest
Kelly Also Found Some Wild Black Berries at Mast Yard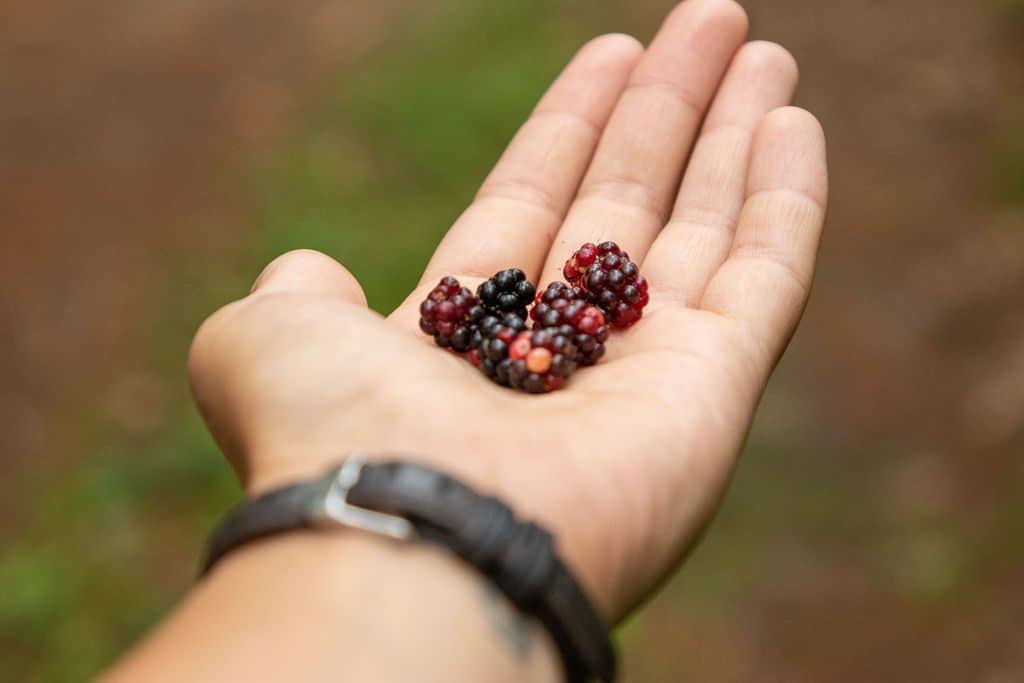 The Mast Yard State Forest Offers Some Great Easy Trails For Multiple Activities and Even a Few Swim Spots For Your Four-Legged Friend
You can find the Mast Yard State Forest entrance at:

Directions: Take Broad Cove Road from Briar Hill Road. After passing under the powerlines, there is an opening on the left and a small area to park your car. Step over the large log to begin your walk.
Added Note from Kelly on how to find the entrance: Finding the entrance to the Mast Yard State Forest can be a little confusing because there are at least 3 ways to enter just from Broad Cove Rd. Kelly took a picture of the trailhead she has been using. Look for the gravel lot with large boulders surrounding it. Coordinates are 43°13'56.2″N 71°38'52.0″W. It's about 1,200 feet past the Power Lines. Hopefully that helps you find this awesome spot!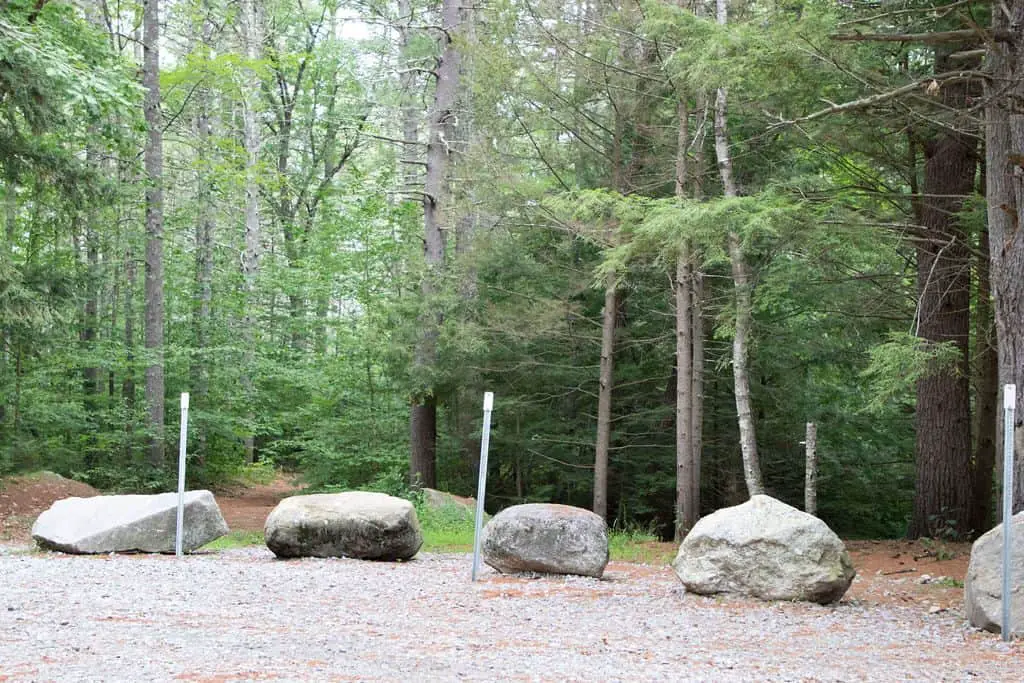 Thank you to our friend and contributor Kelly McCaskil owner of Ridgelight Studio.
Some beautiful photos Kelly!