For some time I had heard rumors of an amazing Mountain biking park here in New Hampshire.  Mountain biking friends of mine mentioned how awesome this park was so I said Yes when I got invited to visit.  I was incredibly impressed with what I saw at Highland Mountain Bike Park.   Thousands of mountain bike enthusiasts from all over New England make the trek to visit this hidden gem based in Northfield NH. After meeting Mark the owner and his team and visiting on a couple occasions I wanted to write this piece introducing more people to this mountain biking mecca.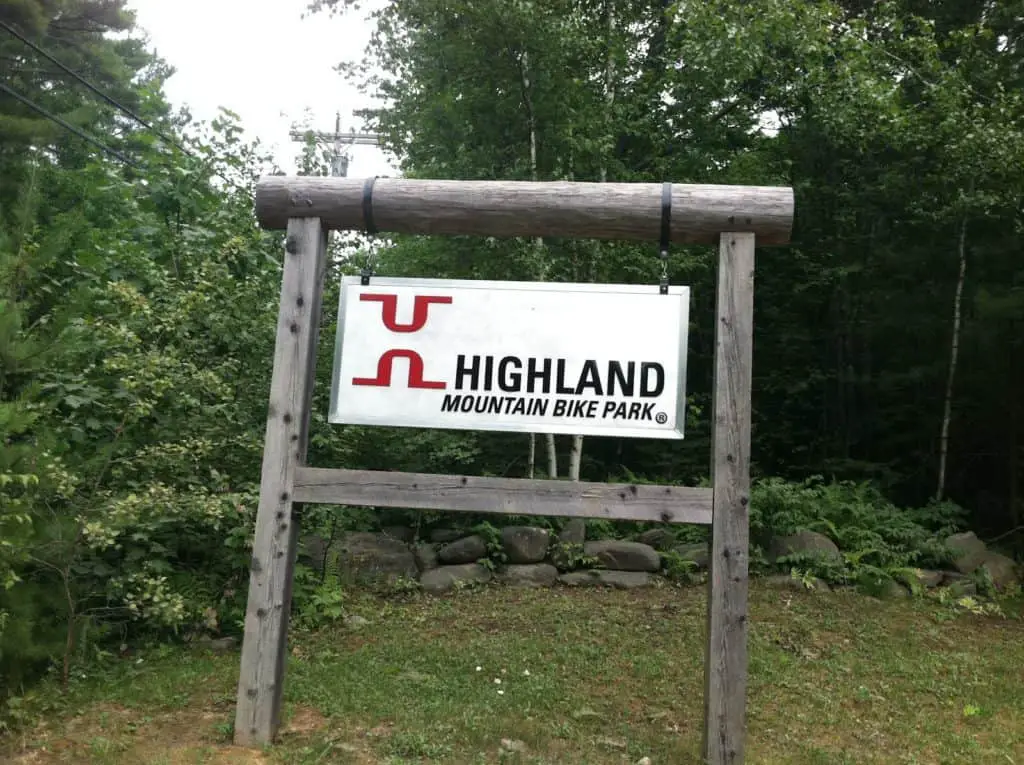 The History of Highland Mountain Bike Park
Before Highland was a mountain bike park it was a ski area.  According to New England Ski History, The Highlands Ski Area opened February 2, 1969 by the Elliott family on Bean Hill in Northfield. The ski area opened with two T-bars, two rope tows, and six miles of trails. The Elliotts wanted to run the ski area as a family run business for skiing families.  This was a small ski mountain that many local NH friends said they learned to ski at long ago.  
As the years went by the Elliotts did what they could to keep up with modern advancements but by the mid 1980's new ownership took over.  Even with all the efforts they were not able to keep the ski resort open. In 1990 it was sold at auction and then again in October of 1995 but was never again opened as a skiing resort. The exciting part for the park was when Mark Hayes purchased it in 2003.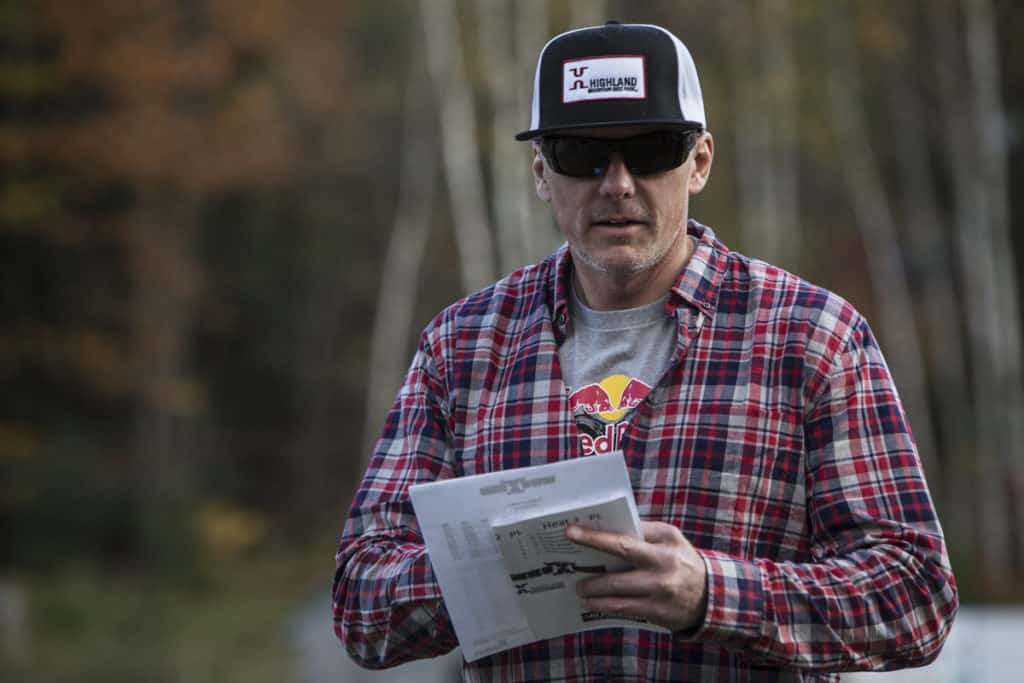 Mark Hayes Plan For The Highland Mountain Bike Park
Mark Hayes grew up in a modern family from Massachusetts. He helped start up and run a fiber optics company in 1988. His family sold the company in 2000 and each of the members were able to take their shares and follow their own dreams. 
Hayes had visited a mountain bike park called Whistler Blackcomb Resort in British Columbia, Canada. Mark had been interested in mountain bike riding and racing and was so impressed with the modern trail building that the resort had done. The resort took a very interesting approach to the building of their park. They were able to engineer their trails with corners and banks and jump with landing areas. I spoke with Mark about the journey of creating the trails and his passion and enthusiasm for expanding the sport were impressive.  
This became the vision for Mark's Highland Mountain Bike Park!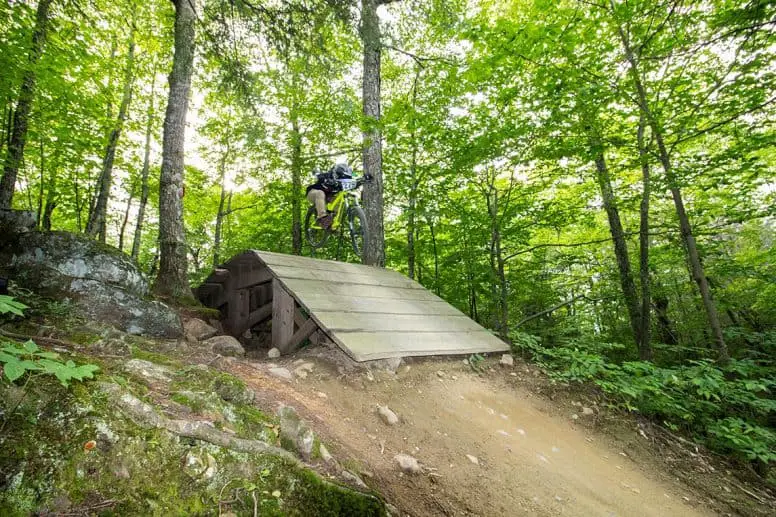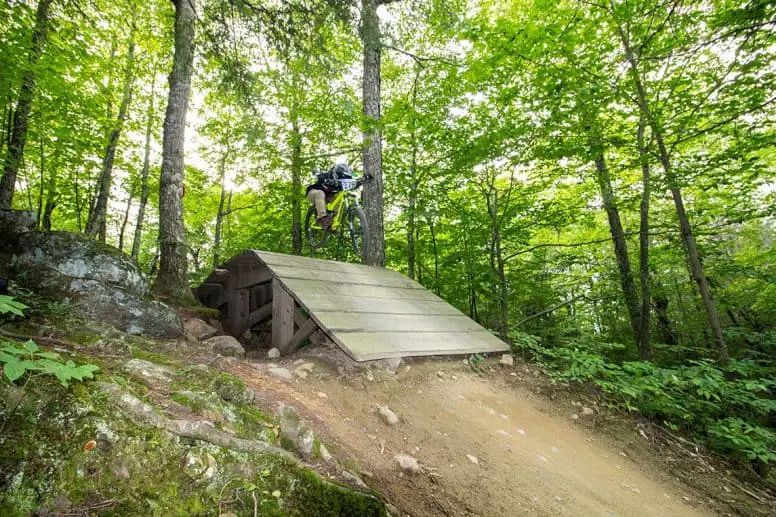 Creating A Mecca For Mountain Bike Enthusiasts
Hayes had a vision to create something that didn't yet exist. He wanted to make a park that allowed mountain bikers lift access to miles of trials that had been specifically designed for mountain bikers with options for everyone from first timers to advanced riders. 
He was able to use the already existing slopes, wooded areas and ski lifts to pull off his vision for Highland Mountain Bike Park. Mark invested two years into the building and improving the property before he was able to open the park to the public. Before opening, Hayes wanted to get the right group of employees to help put his park on the map. Everyone that works at the park has one thing in common. They are all riders and are passionate about the sport! This makes the staff the best at understanding what the guests want out of their experiences and allows great relationships to form between the employees and guests.
Mountain biking can be intimidating if you have never tried it yourself. At Highland they have made this sport accessible to everyone. People curious about the sport are welcome to come and rent a bike to try out some easy trails. They usually always come back and try something a little more difficult. 
The Highland Mountain Bike Park opened in 2006 and the first year he had 1,600 riders visit and now he has that many riders every weekend, with last year's numbers over 12,000 riders visiting over 30,000 times a year.  Highland has 25 trials, with the easiest trail taking two miles to descend the 600 foot slope to the hardest trail which is super steep and makes the same 600 foot descent in three quarters of a mile. Hayes said "if we build it, and make it accessible to the masses, it will pay for itself. Which it has!'
Here's a Video Of Some Riders Enjoying The Vast Array Of Trails At Highland
I found this video online of a day at Highland from some experienced riders that show the fun that can be had there:
The Bigger Picture
Hayes wanted the Highland Mountain Bike Park to become a mecca of sorts so not only does he offer mountain biking but they also have a 9,100 square foot indoor training facility, which houses a 50 x 50 foot Ayr Bag for learning tricks. He also hosts special mountain biking  overnight camps taught by top riders. 
Recently Highland added a new attraction to their park called Central Park. At the base of Highland park and is where you bring anyone that wants to learn to downhill mountain bike. Central Park has berms and small rollers giving beginners the experience they need in order to become avid bikers. Even if you have a little one that is not quite ready for the big pedals you can bring them down to the Rascal Flats within Central Park.
Hayes and his staff want to become close with the town of Northfield because he wants to help out those other businesses in the area. I have heard him and some of his peers speak about the "Foothills Initiative" and I respect the vision.  
The park is attracting so many young people and those people have enough money to purchase thousand dollar bikes. The local business could prosper from this.  There has been a brewery that opened up in Tilton (Vulgar Brewery) and talks of another one but Hayes says that all of the local Inns, Restaurants, Kayaking water park, and Cafes should be thinking of the bigger picture! "The potential is huge. There's 5 million people within an 85 mile radius of this town"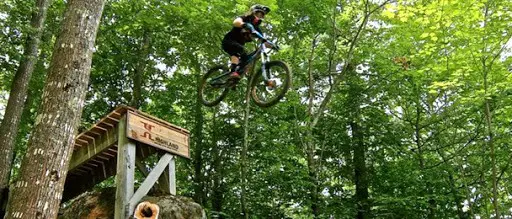 Find Your Ride at Highland MTB
One thing Mark and his team mentioned on multiple occasions is they are trying to expand the sport and get more new riders of all ages into the sport.  They have a variety of specialty camps to introduce new riders to the sport and existing rider a chance to hone their skills.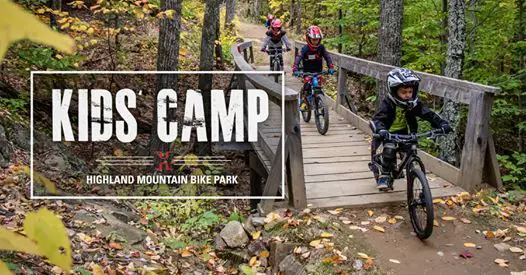 They have a "Find Your Ride" program where they help brand new riders with little to no experience ease their way. Don't be intimidated by the advanced trails and high-skill riders taking big air jumps. They have easier trails where newer riders can develop their skills in a safe and controlled manner. Check out this video of one of the easier trails:
Mark Is Helping To Expand The Mountain Biking Sport
Not only has Mark and his team created an amazing mountain biking mecca that people come far and wide to experience, he is also helping other mountains do the same thing.  He is an open minded and abundant thinker that is on a mission to expand the sport.  He has another company that is helping other mountains do the same thing he has done at Highland.  They have packaged up their years of experience and offer consulting and trail building for other mountains who want to do something similar.   
Come Check Out Highland Mountain Bike Park
With the longest seasons around lasting from April to Mid November every day. Make sure to check out their website for specific hours. Check them out at https://www.highlandmountain.com/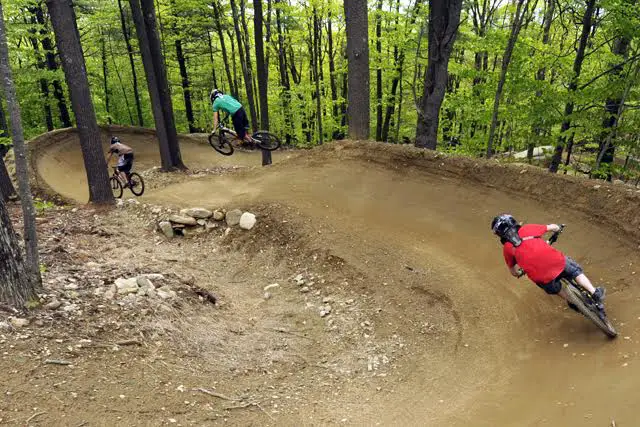 Highland Mountain Bike Park
75 Ski Hill Drive
Northfield, NH 03276
(603) 286-7677
info@highlandmountain.com