We originally bought our NH home in 2006. It was a small ranch in Concord New Hampshire built in the late 70's. We knew we would have to eventually find a window replacement company as the original windows were in pretty bad shape. When the wind blew outside you could feel a draft through the windows. Not ideal.
The old windows were single pane glass, the window frame was falling apart, and the window sills were rotting due to water damage. This was not the look we were going for.
Over the course of the years we did a lot of improvements on the house but in 2022 we finally decided to find a New Hampshire window replacement company to give us a quote on what it would take to get new and better windows installed. We wanted to improve the aesthetics of our home and improve our energy efficiency so it was time for new windows.
In this write up I will share our personal experience getting quotes from some replacement windows companies, the company we ultimately chose, and what our vote on the best window replacement company in New Hampshire is.
My Experience With Hiring a NH Window Replacement Company
We started our search asking friends, family and on Facebook for recommendations. We got some recommendations and then we went to Google to see even more. We looked at their online reviews on Google. We have found looking at the reviews and reading through them is a good idea before making the decision to get a quote. This alone narrowed down our search to just a few NH window replacement companies.
We ultimately settled on getting quotes from a few exterior remodeling companies.
The Window Replacement Quote Process
Once we had my short list selected, we reached out to each of these companies to start the quote process. One of them never got back to us so we ruled them out pretty quickly. The other two called back, shared their process on how they handle getting an estimate, and answered our questions.
The next step after the phone call was having someone from their company actually come to our house to look at the current windows, go over some options, and present the quote.
After both companies came to our house we had a clear winner on who we felt comfortable proceeding with!
The NH Window Replacement company we ultimately chose had a great sales guy that wasn't pushy at all. He took the time to show us our options, share the different types of replacement windows they carried, and then sit down with us at our kitchen island to go over pricing and financing options.
The NH Window Replacement Company We Ultimately Chose To Go With
After this quote gathering process we ultimately decided to go with Universal Windows Direct Manchester. The sales guy that came to our home wasn't pushy at all (which I greatly appreciated), explained how the whole process would work from A-Z, and then helped us come up with the perfect plan that worked for our family and our budget.
I appreciated their approach throughout the process leading up to this step and we felt comfortable moving forward so we signed the paperwork that very day and we are glad we did.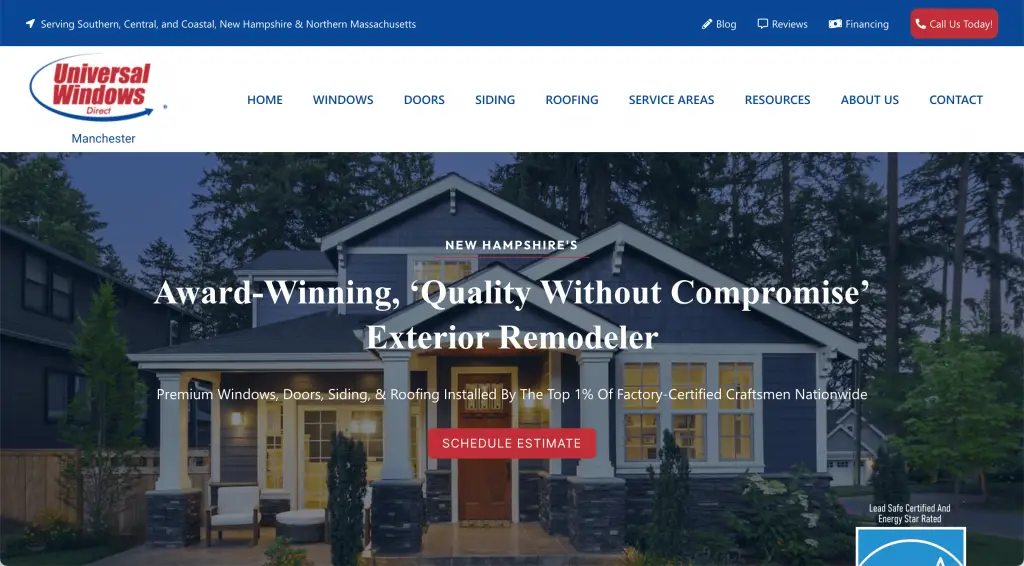 Why We Chose Universal Windows Direct Manchester 
As I mentioned above, my fiancé and I really appreciated their approach during the sales process. They answered their phone (always a good sign), they were professional, they carried great products, and they explained the entire process of how our windows would be replaced.
We had 9 windows to replace in the upstairs of our home plus three basement windows. One of the windows we wanted replaced was a large Bay window. I knew from doing some research that replacing a bay window on a home can be tricky and was more complicated than a normal window. I liked how the Universal Windows Direct Manchester team explained the options we had on handling that Bay window. We wanted to keep the bowed-out look of our Bay window so they worked that into the plan!
I also liked how they didn't try to jam a "one size fits all" window onto us. We told their team what we wanted in new windows (better energy efficiency, for the wind NOT to blow through a closed window, better appearance, UV protection from the direct sun that hits the front of our house, the ability to easily clean them (we got double hung windows which was far better than our old windows), and finally to have good security with locks to keep our family safe. We have three young children so security mattered to us.
The Window Replacement Sales Meeting
I am not a fan of pushy sales people.
I really liked how the sales guy we had at Universal Windows Direct Manchester took an "education" approach with his sales process. He first asked us what was important to us in replacement windows, got to understand what we wanted to see in new windows, and helped guide us through the options they offered.
He thoroughly explained the options we had and made recommendations to us (without being pushy) on which window he felt would meet our needs best. We ultimately went with his recommendation.
The sales guy that worked with us was named Angelo and he was fabulous. Not once did we feel pressured or made to felt dumb because was asked a lot of questions. He also worked with us to come up with a financing plan that worked for our budget on making getting the replacement windows for our NH home a reality. We really appreciated that!
After working out the numbers on the financing we put down a down payment, signed the paperwork and scheduled our next step in the process.
The Window Replacement Installation Process
We worked with Rebecca from Universal Windows Direct Manchester on the next step. She was fabulous too!
Rebecca connected us to the operations manager Bob who had a phone call with us and then scheduled a date and time to come do measurements on each of our windows BEFORE the installation date happened. Once Bob had the measurements he then scheduled our installation date.
We were SO excited for that!
Bob explained exactly how the installation process would work so there were no surprises at all on how that would work. He explained when the installation team would arrive, what the would do first, second, etc. It was refreshing to not wonder how it would go and having that clarity made us feel very confident in our decision to work with the Universal Windows Direct Manchester team.
The installation date arrived and we greeted the team that morning. All we had to do was move our furniture away from the windows in each room so the windows installation team could do the work they needed to do. They worked very quickly in removing our current windows, fixing what they needed to fix, and installing our new windows!
The entire installation process took about a day and a half for our home. At the end of the installation process we had beautiful new and energy-efficient windows installed! The new windows were night and day better than what we had. Even during the hot Summer we could tell that these windows would do a much better job keeping the inside of our home the temperature we wanted.
The Finished Window Replacement in My Concord NH Home
Below are some photos of our home with the old windows. We had really old single-pane windows and they were terrible. The window sills were also rotting from water damage so they looked terrible too. It was embarrassing to say the least.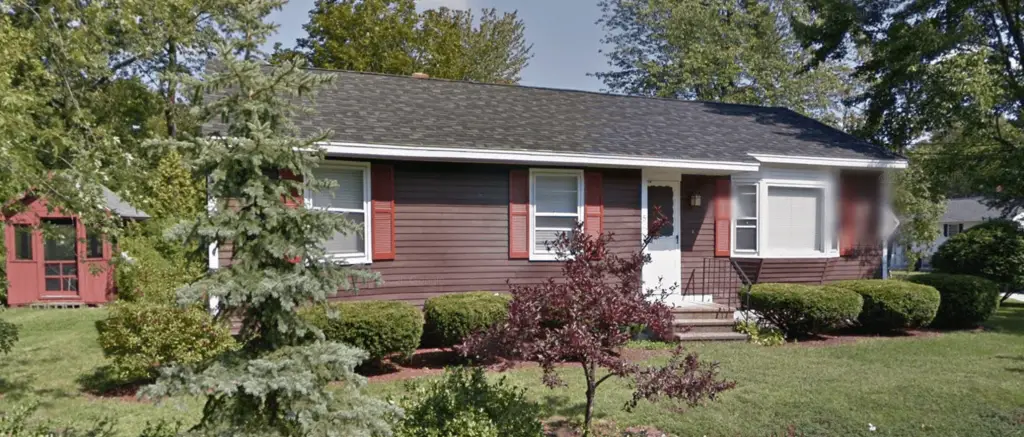 And here is what the finished product looked like with our new windows!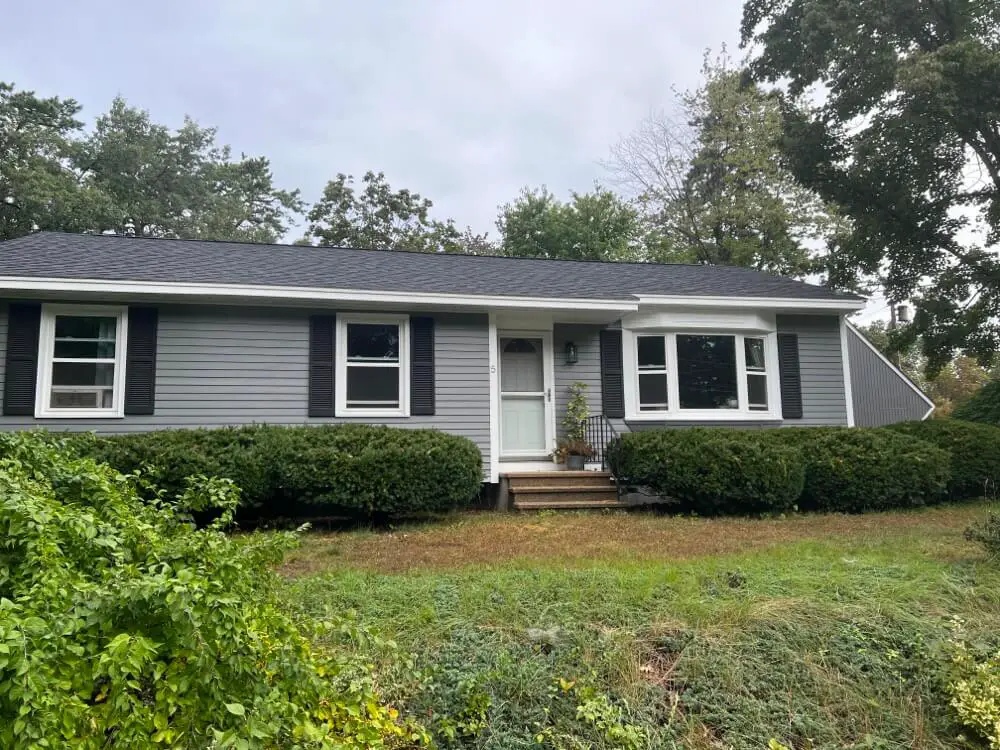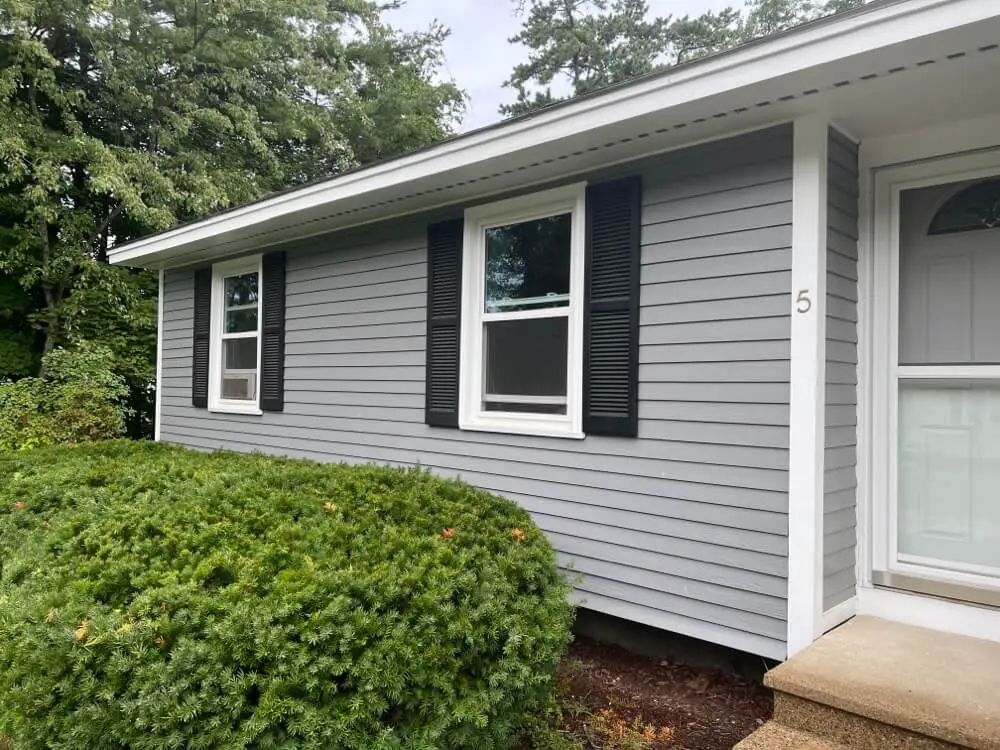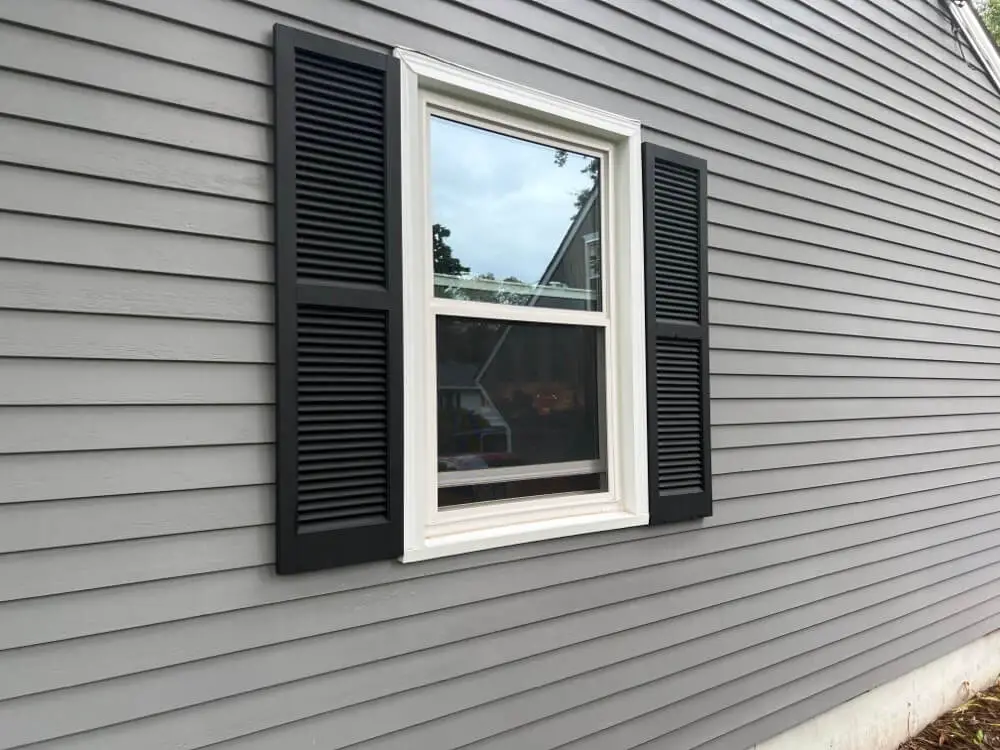 Here's a close up shot from the inside of one of our windows. Notice the security clasps that pop out so they can only be raised to a certain point (great for security at our home).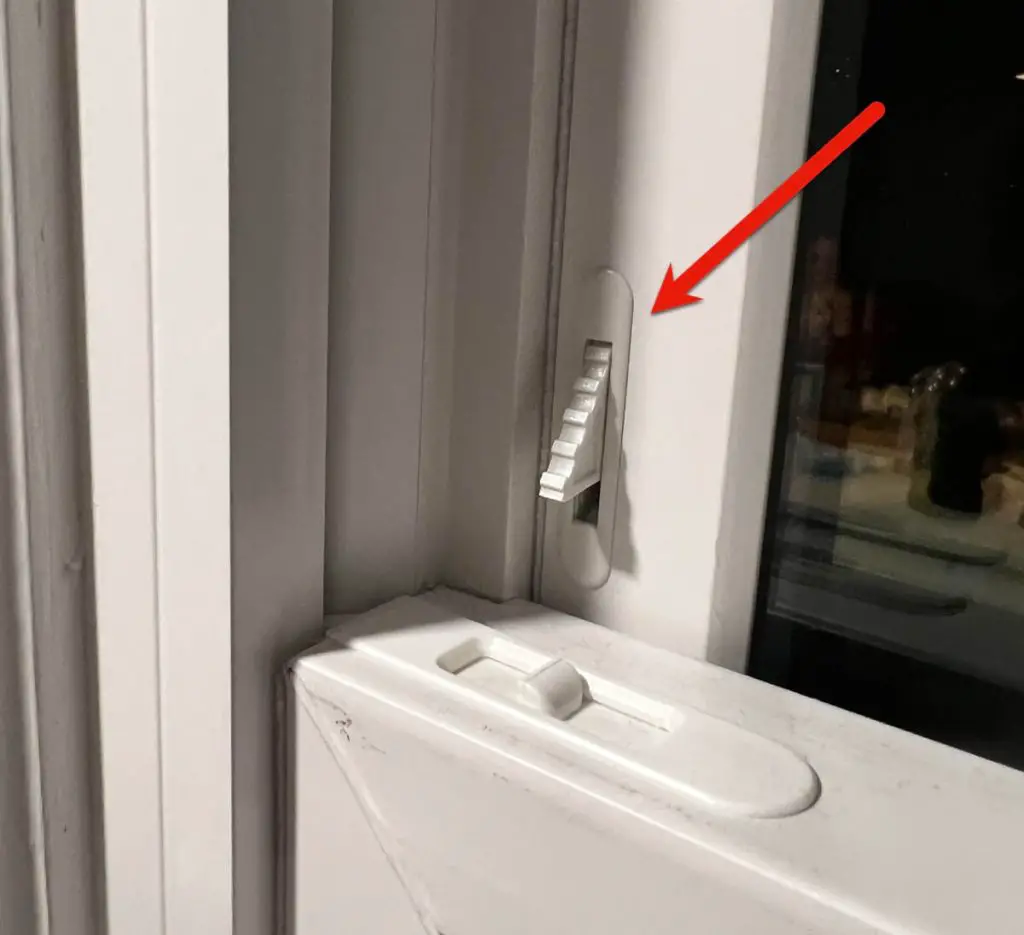 My Vote on The Best Window Replacement Company In New Hampshire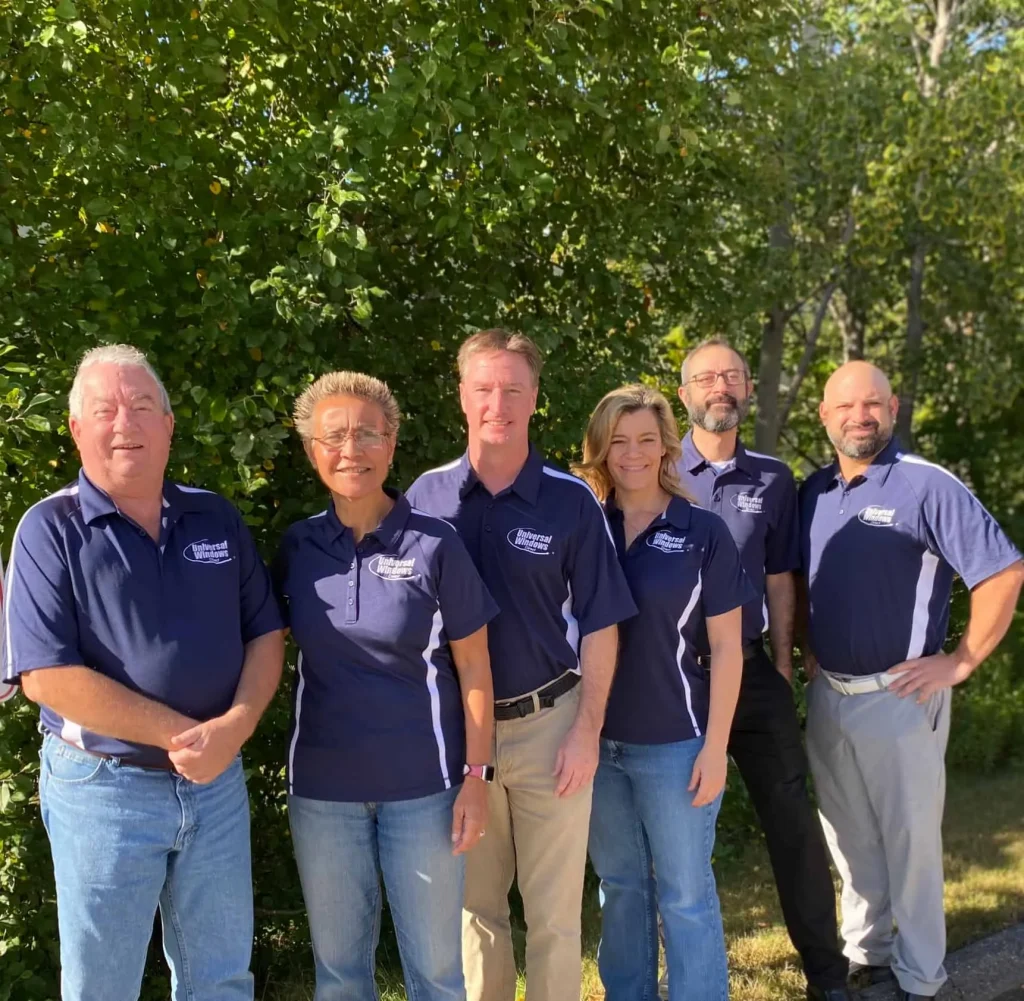 It is without any reservation whatsoever that I recommend Universal Windows Direct Manchester as my top pick for the best window replacement company in New Hampshire. The team is great, trustworthy and lived up to their promises.
The windows are top-notch quality and night and day better than what we had previously. They have done a great job keeping our house cooler during the Summer months in New Hampshire and definitely great at keeping the heat in during the Winter months.
I almost forgot to mention one of the main reasons we went with them as our Concord NH window replacement company – their warranty.
Their Warranty is absolutely fabulous too! We have a lifetime warranty where they will replace our windows if we have any issue at all. (We haven't had any issues at all I am happy to say!). It is a great feeling knowing that IF we ever had any issue that it would be covered under their warranty.
Here's a review my fiancé left for the company on their Google Business page after our installation was finished: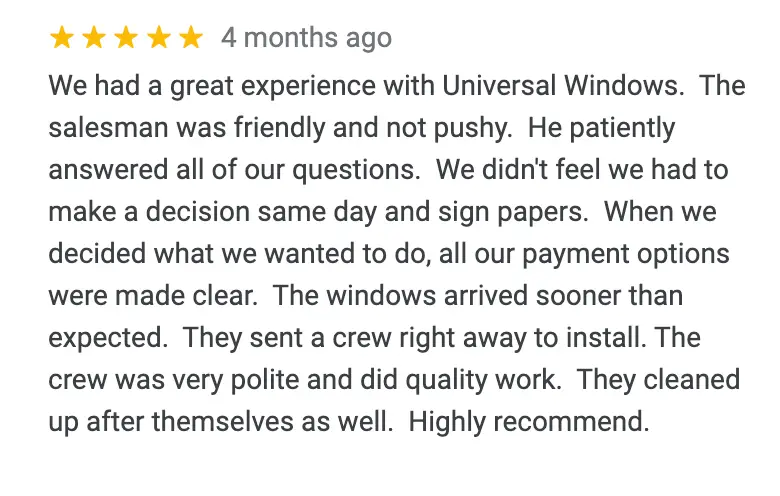 Final Thoughts – Best Window Replacement Company in New Hampshire
That was our experience ultimately choosing Universal Direct Manchester as our window replacement company. We were extremely pleased with the entire process from the initial phone call, to the sales person coming to our home, to the finishing project being installed. We have had a lot of compliments on our new windows and one of my neighbors even inquired who we used.
We told her we used and she ended up hiring them too! I just saw she had her new windows installed along with two doors too (they do replacement doors as well). She was ecstatic about her new windows and was very thankful for the referral!
It is for all these reasons I am happy to recommend the Universal Windows Direct Manchester team as the best NH window replacement company around. You can't go wrong working with them! I hope the sharing of my experience was helpful if you are on the hunt for a quality windows replacement company.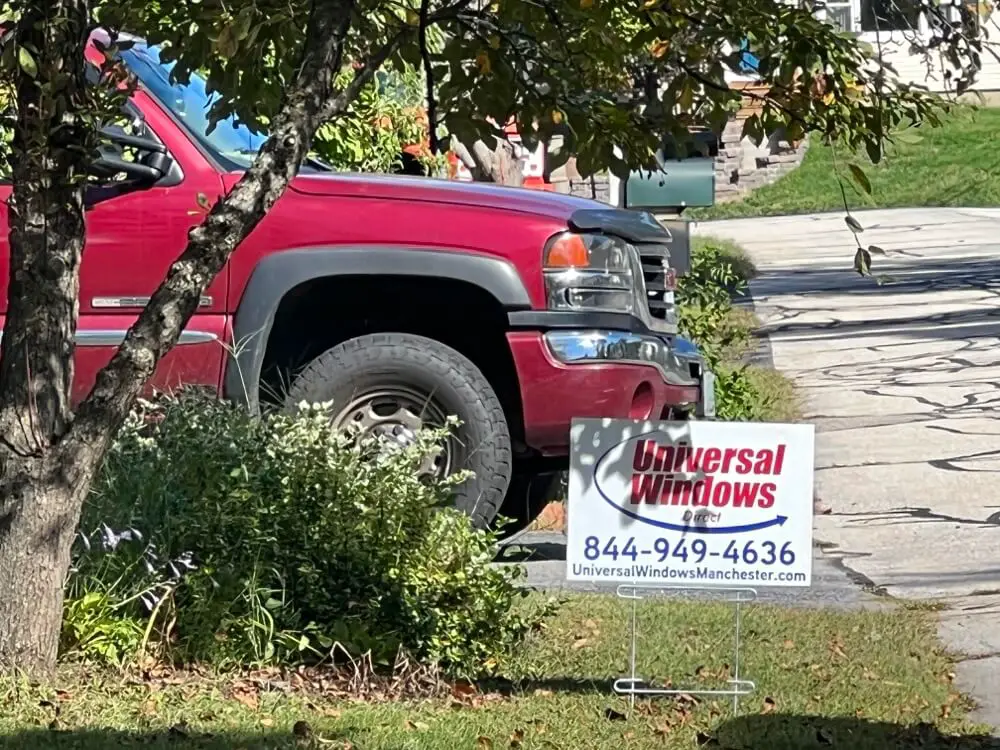 To Learn More About Universal Windows Direct Manchester
You can learn more about Universal Windows Direct Manchester at their website here: https://universalwindowsmanchester.com/

Universal Windows Direct of Manchester
880 Candia Rd #8, Manchester, NH 03109
(603) 218-3756
You can check out their reviews and what other happy clients have said about working with them here. I hope this review was helpful to you:
More New Hampshire business to check out: