If you've ever pictured living out your golden years in a picturesque town, you may want to consider retiring in New Hampshire.
This small state is full of beautiful scenery, ranging from its large forests to impressive tall mountains. There are also lively cities inside its boundaries, which suits a wide range of dreams and interests. 
As there are so many towns and cities inside New Hampshire, it can be hard figuring out where you might want to spend your retirement.
To help you out, we've listed the best retirement locations in New Hampshire below, as well as a description of what makes each place so ideal. 
To learn more about the best retirement places in New Hampshire, read our list below! 
The Best Retirement Areas In New Hampshire
Exeter
Found in southern New Hampshire, Exeter is a town around half an hour's drive east of Manchester. Exeter is already one of the top places to retire in the whole nation. With 5.42 medical centers for every 1,000 citizens, you can be sure that your medical needs will be seen to. 
The town has 0.43 retirement collectives for every 1000 citizens, which may seem low, but this is the greatest ratio on this list. All of the towns in New Hampshire, including Exeter, have a tax rate of 11.30%.
These are some of the lowest tax figures found throughout the nation, which you'll need to consider carefully when addressing your retirement living costs. 
The town also has 1.63 recreation centers for every 1,000 inhabitants, so you'll always have something to do to keep boredom at bay. You'll also appreciate the historic charm Exeter has to offer, as the town was first founded in 1638. Residents can even visit a church that was made in that same year. 
With lots of history, low taxes, and good medical services, Exeter gets our vote for the best place to retire in New Hampshire. 
Rochester
Found on New Hampshire's border with Maine, Rochester is a popular place for retirees to settle down in.
There are only five hospitals within 25 miles of the city, but don't let this discourage you! 18% of the city's population consists of older people, which is a comparatively large percentage of seniors. You're likely to find common ground with many residents and feel at home in a community of retirees. 
Rochester is great for those that love being outside, as there are plenty of activities to keep you busy. Grandview Campground, in particular, has a lake and three beaches where many people enjoy fishing and swimming. 
The city is also good for those that prefer indoor activities, as there are plenty of museums to learn about New Hampshire's rich history.
You can also visit the Rochester Museum of Fine Art, a museum that displays lots of modern artwork in lots of mediums. There are lots of restaurants, parks, and libraries to keep you entertained. 
With lots of amenities, plenty of outdoor activities, and a vibrant community of retirees, Rochester is a wonderful city to spend your golden years in. 
Laconia
Located in the middle of Lake Winnipesaukee and Winnisquam Lake, Laconia is a wonderful town for those that love to be near water.
There are lots of stunning lakes and beaches where residents enjoy fishing, boating, and walking. WIth 22.1% of the population aged over 65, you're sure to meet many like-minded people inside the town's borders. 
It has 1.31 medical centers for every 1,000 inhabitants, which is a fair amount overall. The numbers rise in the case of recreational centers, as Laconia has 1.24 recreation centers for every 1,000 inhabitants, which is the third greatest number of any location on this list. 
Laconia also has plenty of entertainment options that keep the community busy. A popular hotspot is the Laconia Antique center. You can spend your time delving through its many interesting and unusual antiques.
Another exciting event is the town's motorcycle rally "Motorcycle Weekend." Occurring every year since the 1900s, it's known as the world's 'Oldest Motorcycle Rally'.  
With a large retirement community, beautiful scenery, and many entertainment options, Laconia could provide a welcoming town to settle down in. 
Claremont
Known as Sullivan County's only city, Claremont is a small town with a lengthy history. European settlers first came to the town in 1764, so there are many colonial buildings around the area.
Other than the historic architecture, many residents love the town's picturesque scenery. You'll be surrounded by lush green hills and woodsy, twisting forests. New Hampshire often experiences snow, which makes these scenes even more stunning. 
Claremont has a busy suburban feel to it. There are plenty of parks and coffee shops to enjoy, such as Arrowhead Recreation Area or Moody Park. Music enthusiasts will appreciate Claremont's Opera House, which gives you plenty of opportunities to enjoy live music. 
There are 7 hospitals within 25 miles of the city, so medical assistance is always close by. As 18.2% of the population are aged over 65, older residents are likely to find a like-minded community.
Claremont may be a little different from busier towns and cities, but it can provide a smaller, attractive setting to retire in. It is going through a downtown revitalization currently so expect big things coming to this historic NH town.
Londonderry
Found a little south of Manchester, Londonderry is known as one of the best places to live in New Hampshire. The town is in close proximity to the Manchester-Boston Regional Airport, so your friends and family can travel and visit whenever necessary.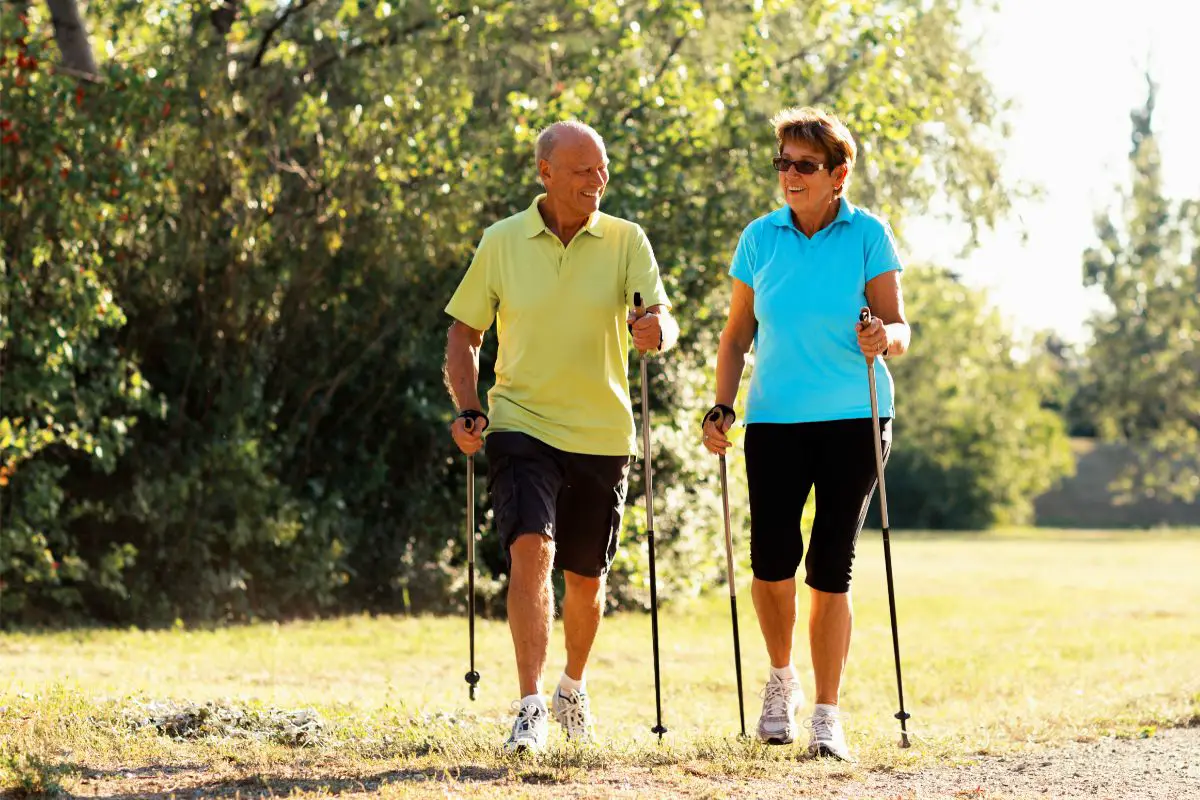 The senior population is slightly lower, at 14%. However, this may be ideal for retirees who want to live amongst a diverse range of people. 
Londonderry has a light suburban feeling, as there are plenty of amenities to keep entertained. The Musquash Conservation Area is particularly popular, thanks to its many hiking trails that can challenge a range of fitness levels. Retirees may favor Londonderry's many apple orchards.
If you've ever thought about taking up baking after 65, you'll love picking apples in the fall and turning them into delicious goods. 
With lots of entertainment options, a nearby airport, and outdoor trails, retirees will never get bored in Londonderry. 
Conclusion
There you have it! These were our top 5 places to retire in New Hampshire. Exeter (see also 'Things To Do In Exeter NH') tops our list thanks to its many medical centers and activities to take part in. 
However, if you'd prefer to keep out of a bustling environment, smaller towns like Laconia and Claremont may be a better fit! Always do your research before deciding to move, and make sure that you're financially capable of taking on the living costs of a new location beforehand.