Hampton, NH – My family and I had the recent opportunity to be in Hampton Beach on a beautiful sunny, 80 degree afternoon.  As we walked "the strip", we all agreed that we had one goal in mind, "let's find some outdoor seating so we can have an adult beverage and enjoy the weather".  It didn't take us long to find Sea Ketch restaurant on Ocean Boulevard in North Hampton, New Hampshire.  Not only did they have outdoor seating, they had three additional stories that each contained a patio…perfect!  
The Sea Ketch Hampton New Hampshire – Perfect Day To Sit On The Deck
The Sea Ketch Offers Lunch With a View
We immediately walked to the second story and were greeted by a very pleasant young lady who asked us if we wanted to sit on the 2nd floor or the 3rd floor.  They both had outdoor seating so I was curious what was the difference (besides being slightly higher up).  She informed us that the menu on the 2nd floor was more extensive and the 3rd floor had a more limited "bar menu". We started to sit on the 2nd floor and then my son and I decided to check out the 3rd deck to see what it was like.  We walked up the stairs and were greeted by smiles, loud music, TVs, and better views! 
My 14 year old son turned to me and said, "it is definitely more happening up here"! 
We asked to come up stairs and were seated by Shelia.  She was very patient with us as she watched us bounce from table to table because we wanted to sit in the sun (more on that in a bit); however, there were only a few tables that did not have umbrellas set up.  She told us to pick whatever table we wanted and she would take the umbrella down.  Problem solved.  We sat dead center so we had a nice view of the ocean and we were not to close to the gentleman that was setting up to play music.  An overall great spot.
Now to the most important part of the visit, "what should I have to drink?" 
Well, I have a simple rule: I can officially say goodbye to Winter once I can sit on a patio in the sun and enjoy a Corona with lime. Corona it is is.  As I waited for my beer, I quickly Googled the Sea Ketch to read about them (I always like to learn more about the places I am at when visiting.  Sometimes it is not a good thing but this time was all positive). 
I saw that they are entering their 48 year on Hampton Beach.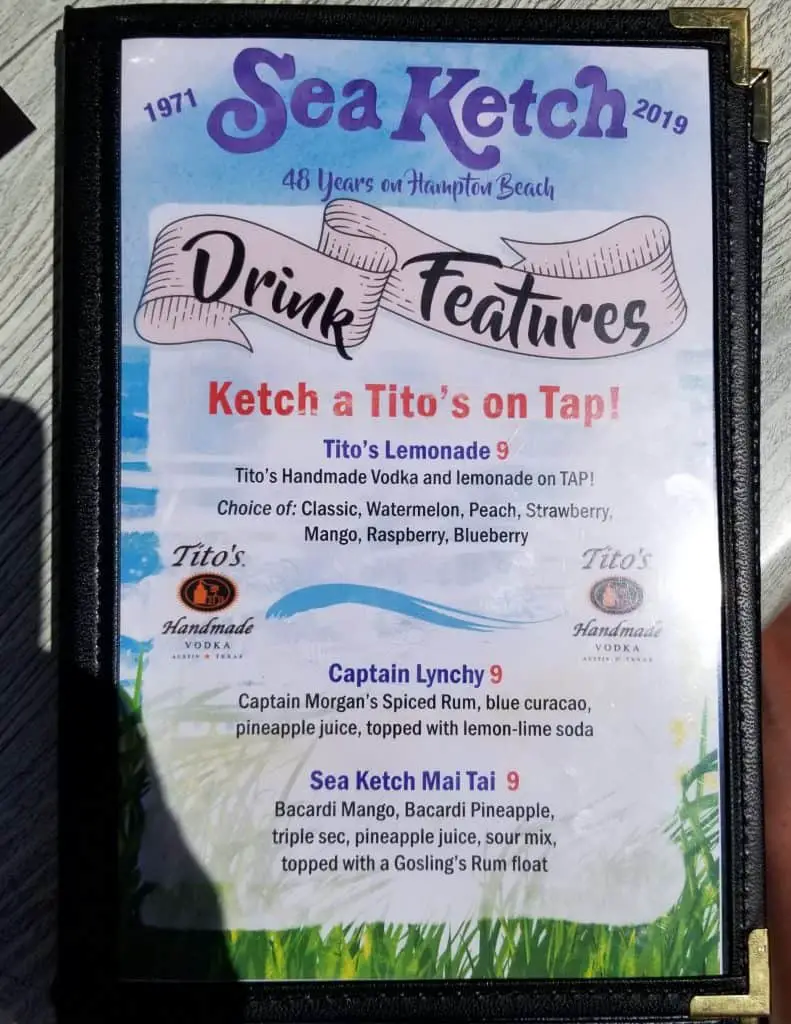 They must be doing something right!  As I scrolled through the website and reviews, I kept getting drawn to the pictures of lobster roll.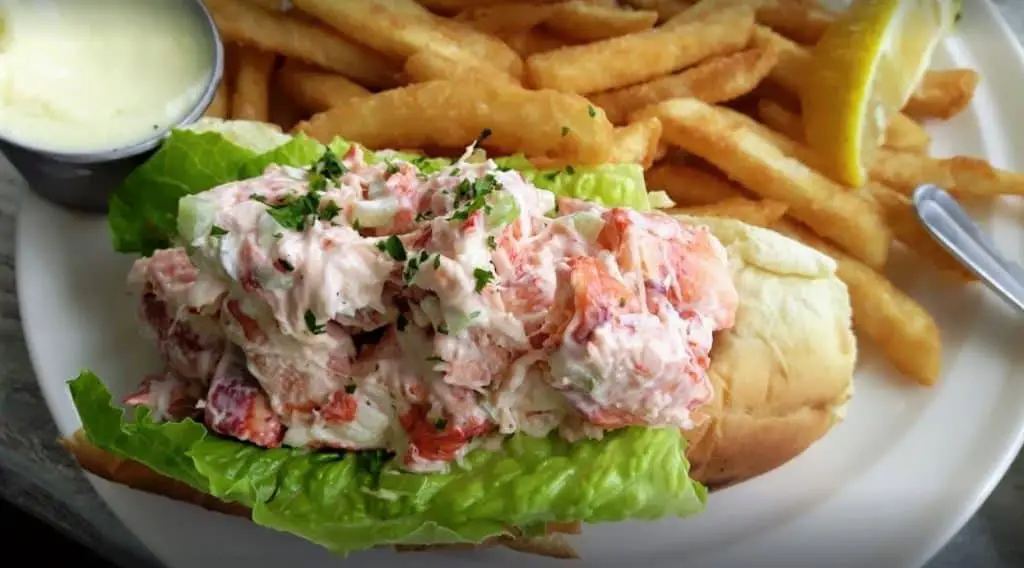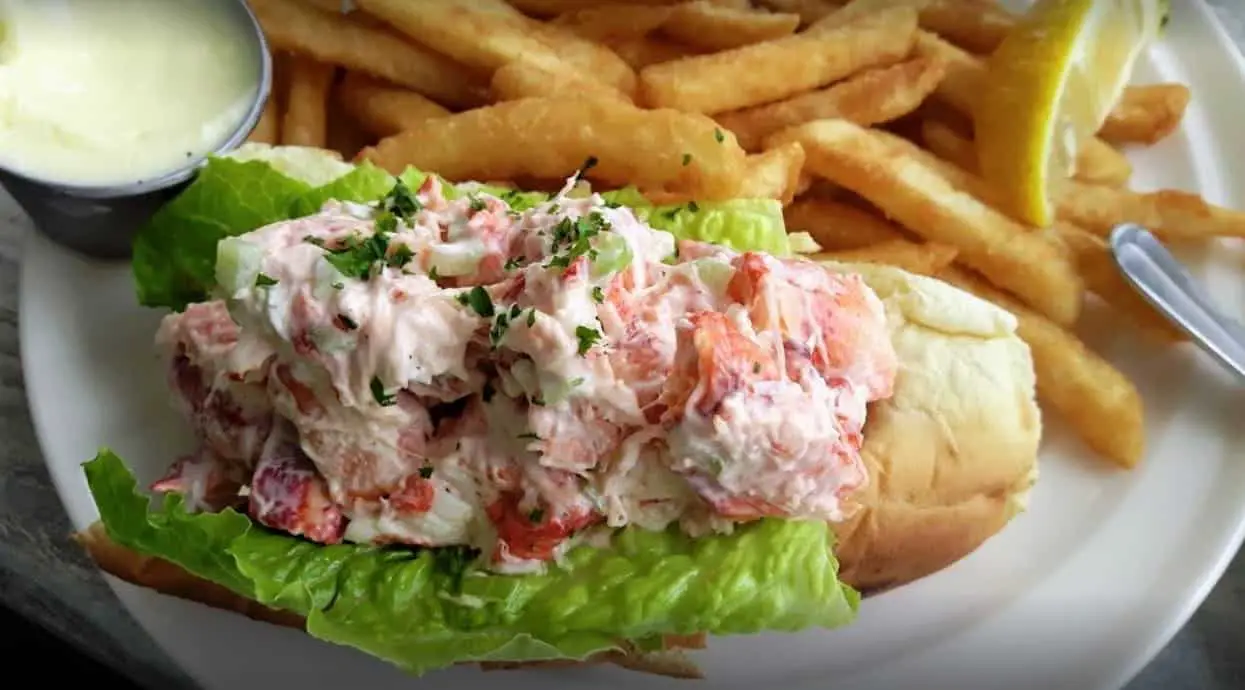 My family does not like lobster so it is rare when I have the chance to enjoy it.  I started looking around to the other tables and all but one had a lobster roll on it.  I have to give this a try.  Sheila asked if I wanted the 5 oz or the 10 oz.  I asked what the difference was and she said "well, one has 5 oz if lobster meat and the other has 10 oz." We laughed because that was a silly question that deserved that reply and then she went on to explain the size, how they were served, and the pricing difference between the two (both reasonable priced for the amount of meat and the time of year). She did not try to upsell me and told me that the 5 oz would most likely be ideal for my appetite at the time.  I liked that.  A lot of places would have pushed for the extra $10.00 but my girl Sheila wasn't about that.  And she was absolutely right, it was perfect.  It came on a toasted roll and was mixed with just a little bit of mayo and contained diced celery and lettuce.  It was amazing and I would definitely recommend it to anyone that enjoys lobster.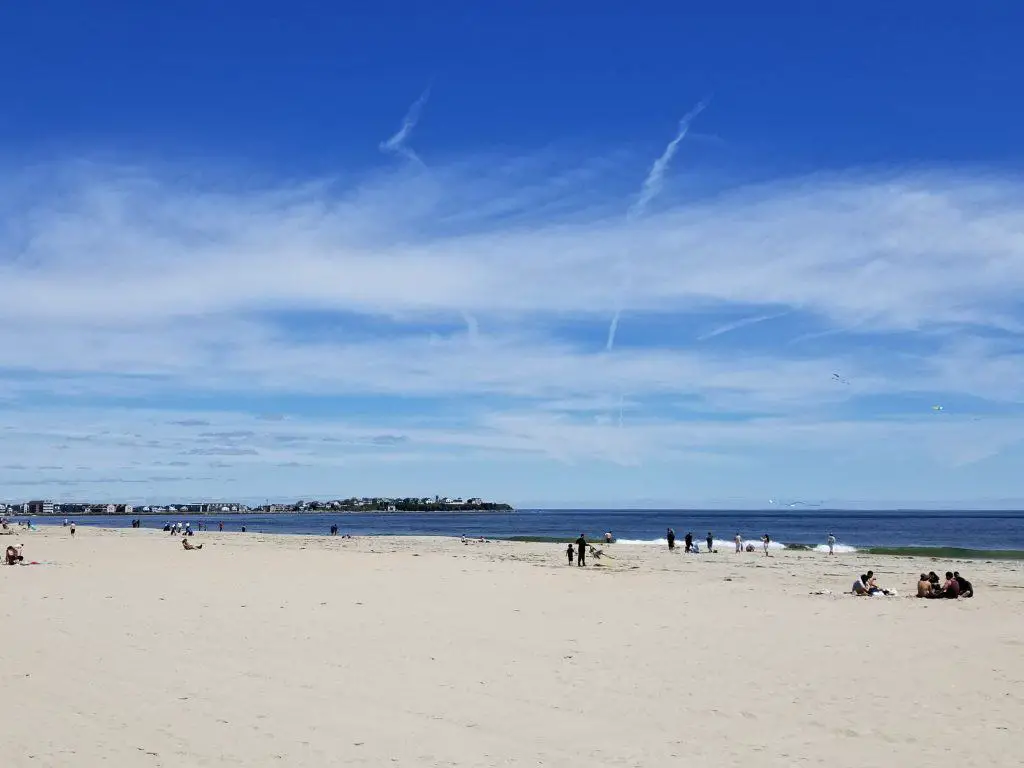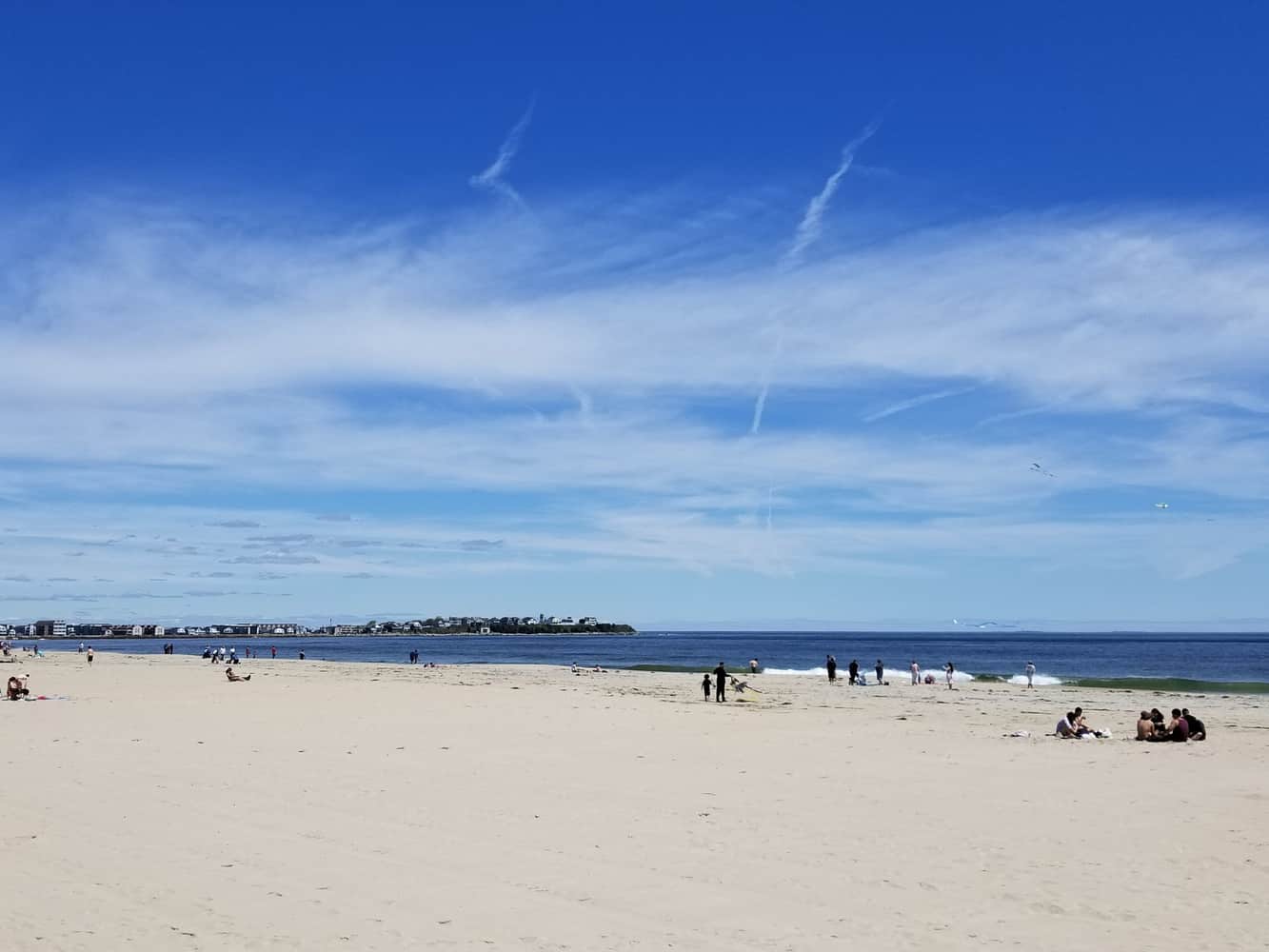 While we were eating, the music started playing.  This review would not be complete if I did not give Ray Zerkle a shout out.  He made the whole experience complete with his Jimmy Buffet / island getaway type of acoustic guitar play.  Apparently he plays there a lot as well as other places in and around the seacoast area. 
Oh, when Sheila came back to ask me if I wanted another drink, she found me at the next table standing under an umbrella.  I let her know the sun was killing me.  My wife told her to ignore me because I was "high maintenance".  Everyone laughed and I proceeded to order my next Corona.  That being said, I did end up getting a pretty good sunburn 🙁
Overall, this was a great experience and I recommend you stopping by on a warm day and taking in the whole experience.  Make sure you head up to the 3rd floor with the bar, bring your appetite, say hi to Sheila, and remember sunscreen!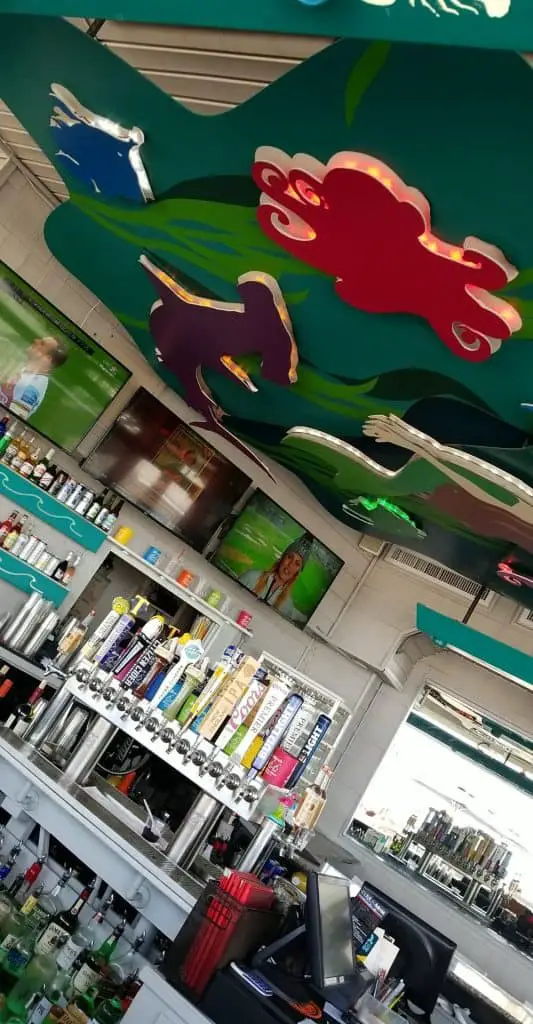 About The Sea Ketch In Hampton New Hampshire
Over the years the Sea Ketch has evolved to become what it is today including our 360 degree view from the top deck bar! They offer fresh seafood, choice steaks, hand-made sandwiches, quality salad choices and children's menus are served daily.

The Sea Ketch is family-oriented trained staff is here to welcome you and your family. Enjoy your day with Breakfast, Lunch or Dinner overlooking the Atlantic Ocean. Listen to live music under the sun or stars while sipping a Pina colada or just having a coffee and dessert. See their website at: https://www.seaketch.com

Also, you can check out the musical artist Josh mentioned here: https://www.rayzrock.com/

127 Ocean Boulevard
Hampton, NH 03842
Phone:  603-926-0324