A wise Internet meme once said, "you can't buy happiness but you can buy donuts. And that's kind of the same thing." In New Hampshire the go-to donut shop is definitely Dunkin's, but homemade gourmet donuts around the state are hard to beat. Here are some of our absolutely favorite donut shops in New Hampshire that will have your mouth watering.
If You Are Searching For The Best Donuts In New Hampshire Look No Further
New Hampshire has plenty of Dunkins locations but if you want gourmet donuts or handmade donuts then this will help you navigate your way to some doughy deliciousness. Below are some of the locations on where to find the best donuts in NH.
Brothers Donuts – Franklin NH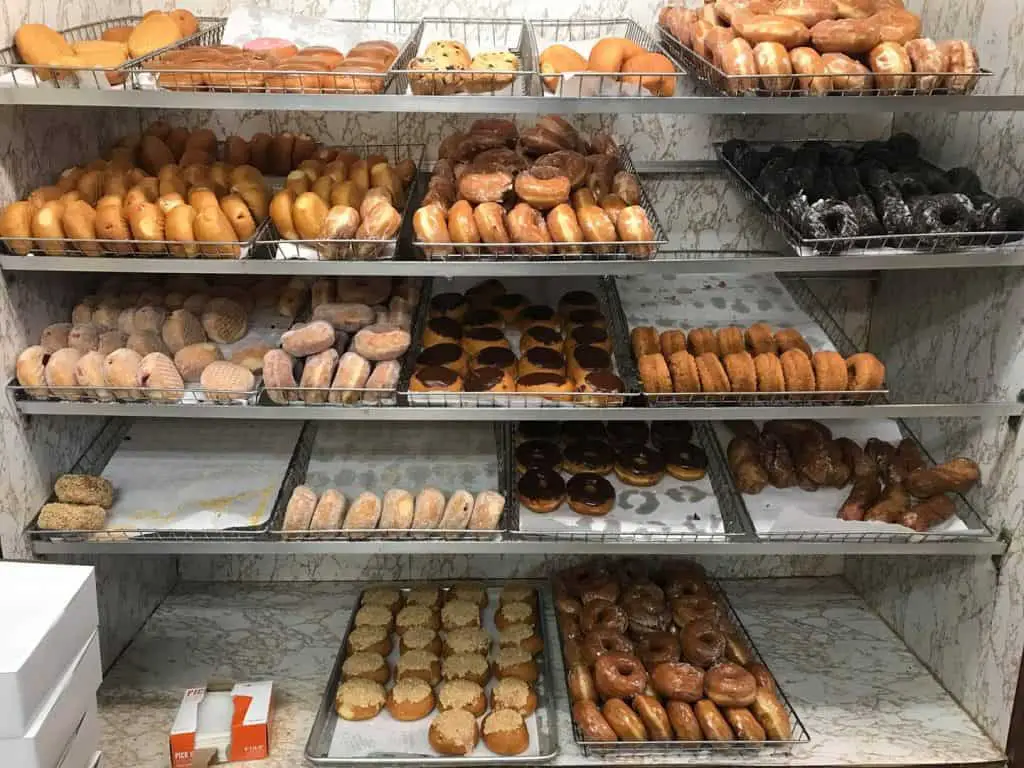 I first learned about Brother's Donuts from a fellow donut-loving friend and he raved about these freshly baked donuts. I first had one when a local coffee shop in Concord started getting boxes of fresh made donuts every morning. I am a sucker for good hand-made donuts and these are on the top of my list. Brother's offers a lot of traditional flavors but we particularly recommend trying the maple frosted and maple frosted crème filled.

https://www.facebook.com/brothersdonuts/

426 Central Street, 
Franklin, NH 03235
NH Doughnut Company – Chichester NH
Imagine a NH donut shop that is completely customizable. You walk in, decide which donut you want, choose your toppings, and then even add a delicious dribble on top too! The NH Doughnut Company offers made-to-order doughnuts and a variety of specialty coffees at their coffee bar. Coat – Top – Drizzle – The special process to ordering your donuts at the NH Doughnut Company.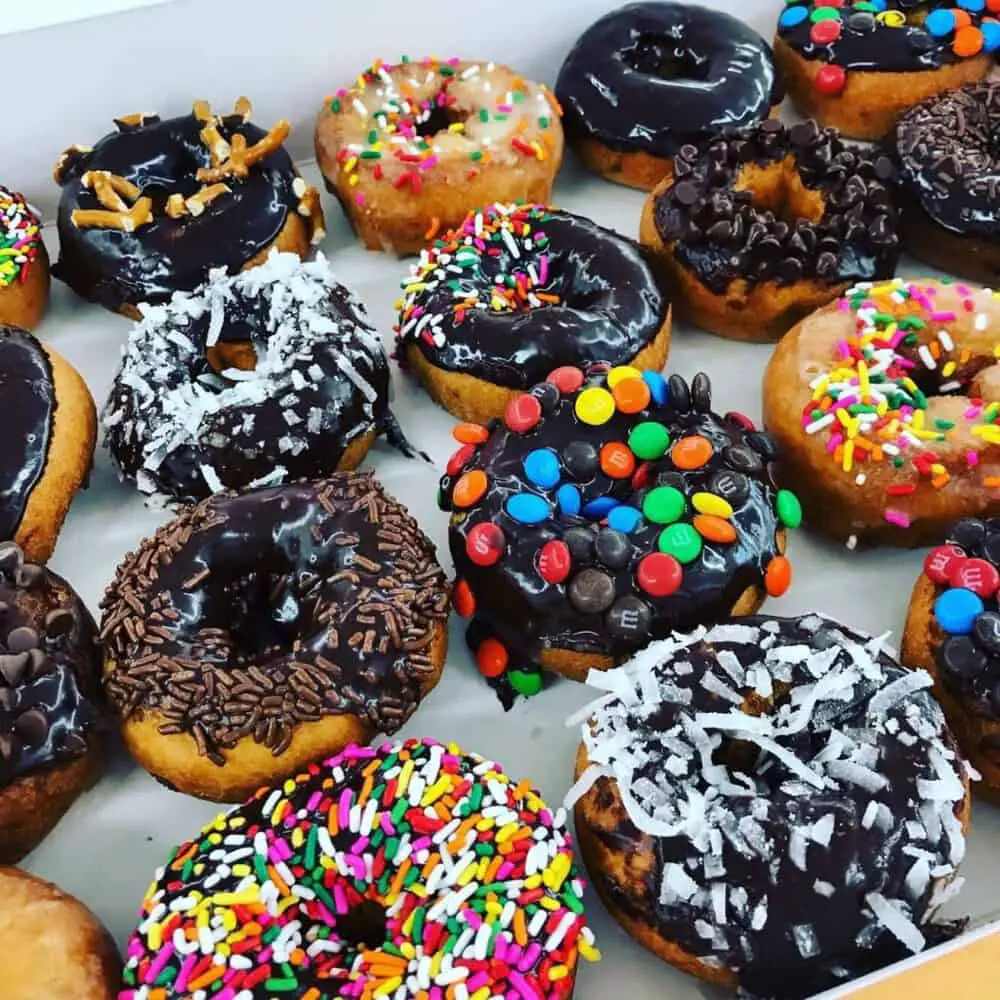 Muriel's Donuts – Lebanon NH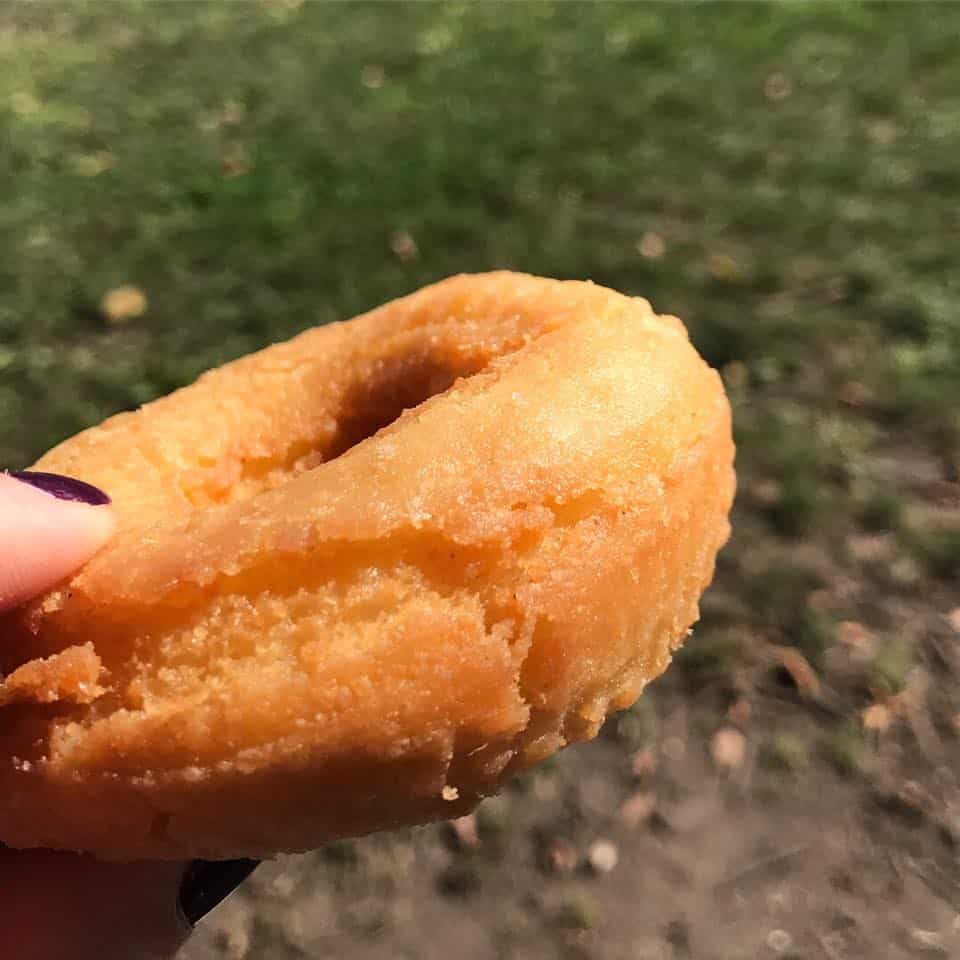 Muriel's Donuts is a donut goldmine in the Upper Valley. Muriel's donuts and I go way back. I actually grew up in Enfield NH and when I was a high school Freshman my buddy Mark and I had a Paper Route. We would stop at Muriel's to grab fresh donuts to devour while working. I think we spent all the money we made on fresh made donuts each morning. It's a really small operation in Lebanon but they make some great tasting donuts.
Stonehouse Baking Company – Barrington NH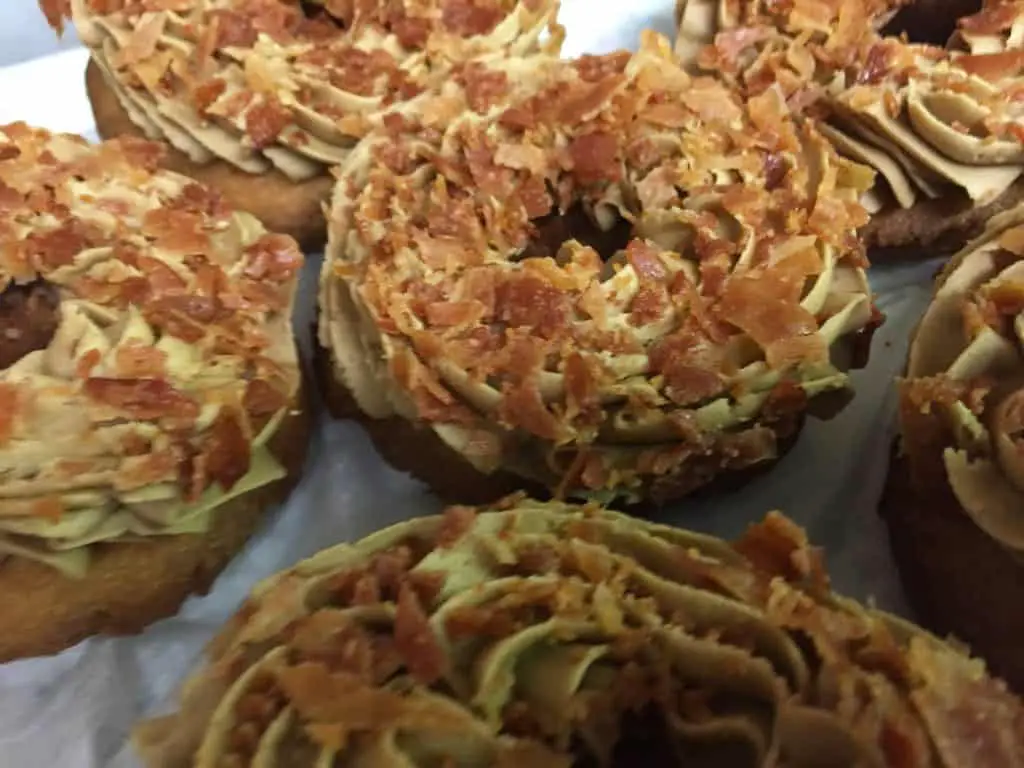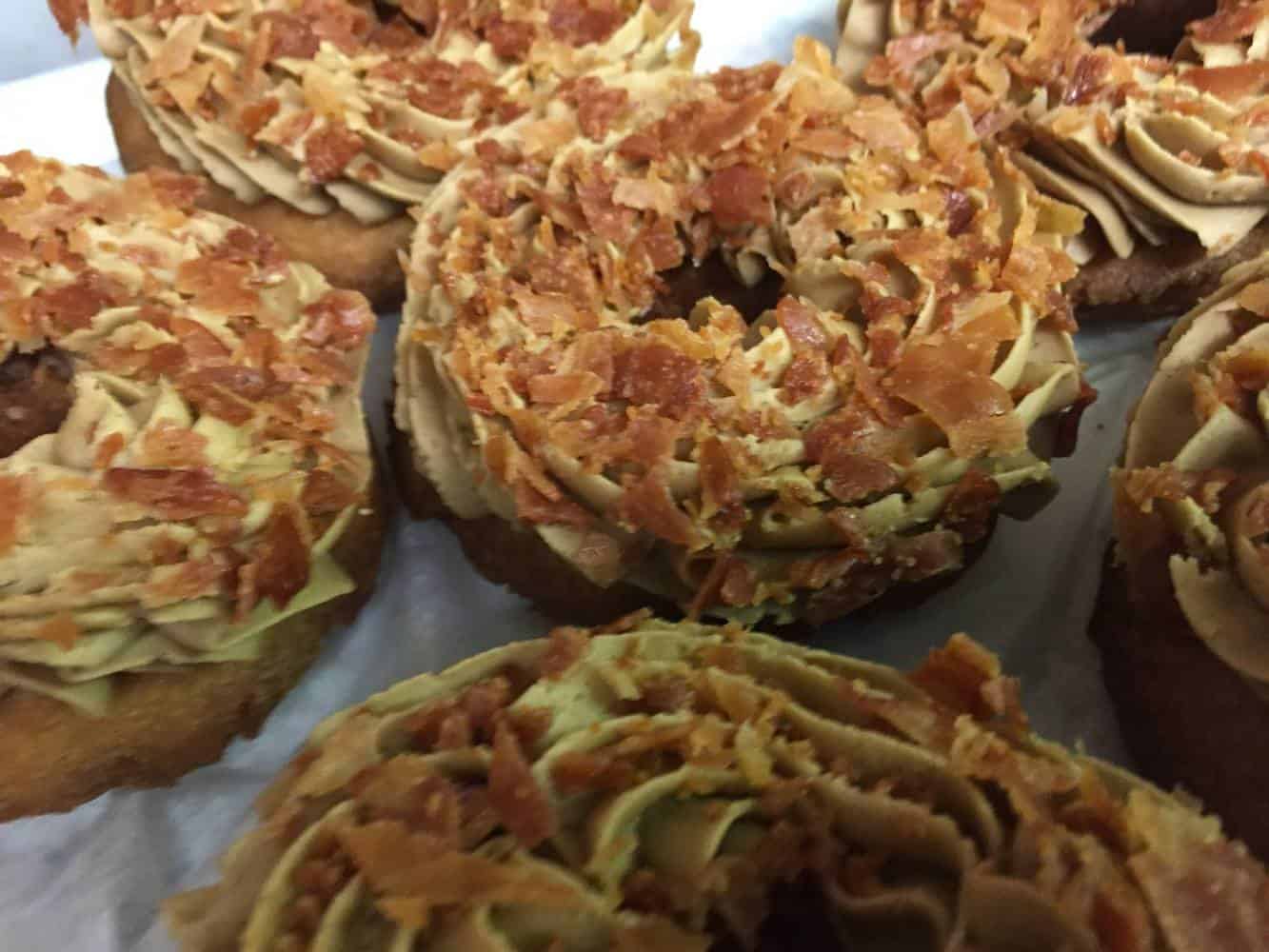 Stonehouse Baking Co. offers a large selection of freshly baked donuts along with other options too. They also make some awesome seasonal donuts! I like that they don't use preservatives or trans fats, just freshly-made goodness. If you make the trip here you will not be disappointed!
Chichester Country Store – Chichester NH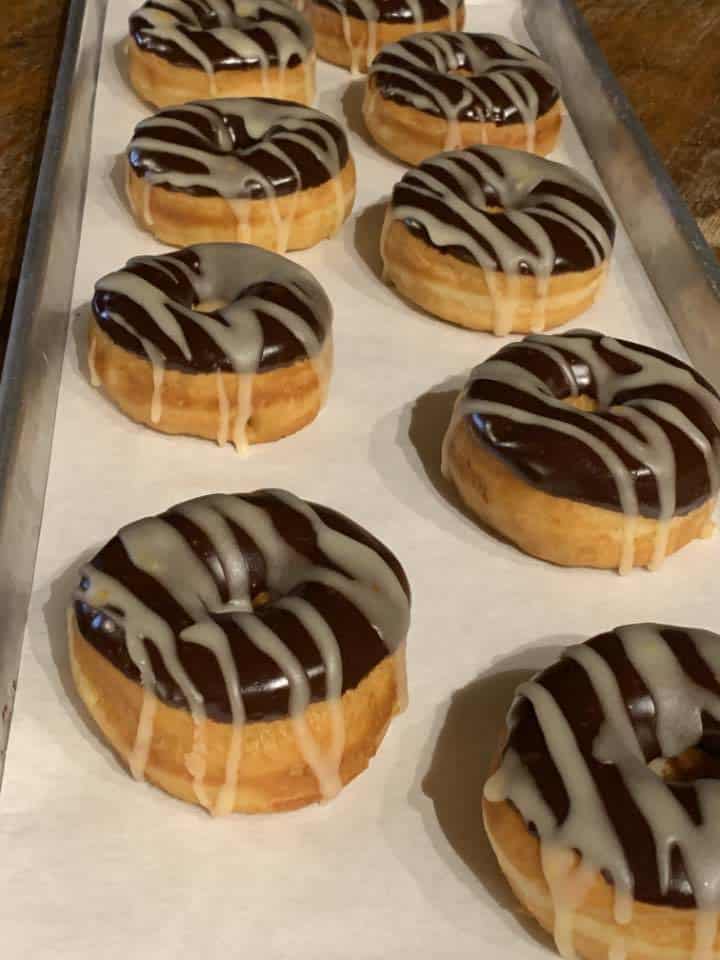 The Historic Chichester Country Store is located just 15 minutes East of Concord, NH. My friend Betsy originally told me about this hidden gem. Chichester Country Store is well-known for their Apple Cider Donuts and WOW are they good! These delicious Apple Cider Donuts come in Plain, sugared, cinnamon-sugared, maple-frosted, chocolate-frosted, and glazed. They even offer baskets of their mini donuts too! They also have experimental flavors from time to time too. You can of course find them at their Chichester store but I sometimes see them at the Concord NH Farmer's Market on Saturday mornings in the Summer.

Find them online here: https://www.chichestercountrystore.com

Chichester Country Store
257 Main St.
Chichester, NH USA 03258
Klemm's Bakery – Windham NH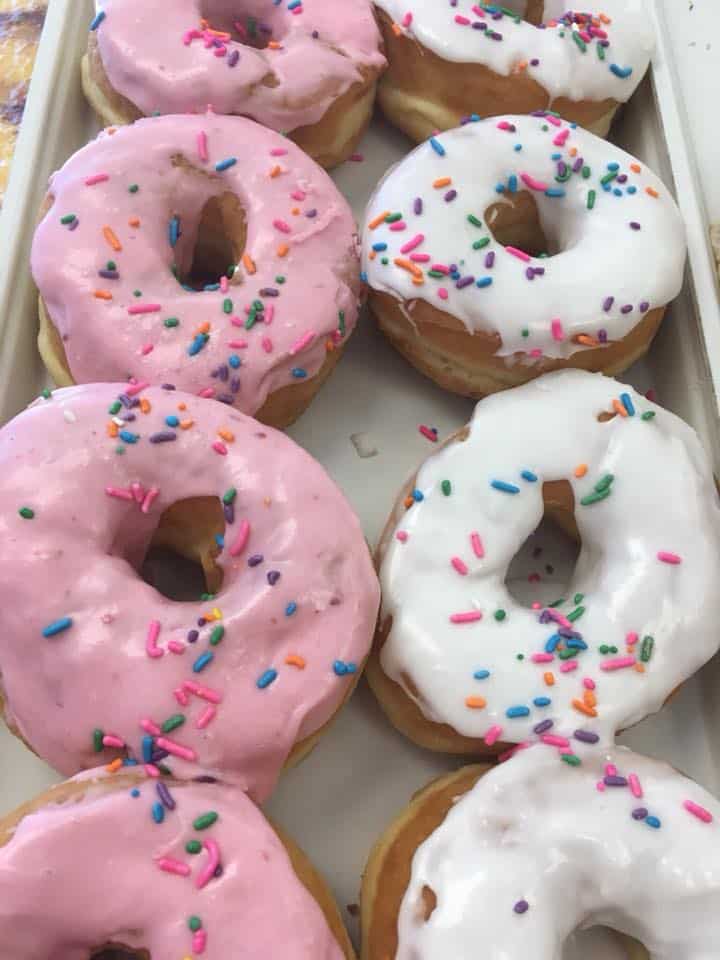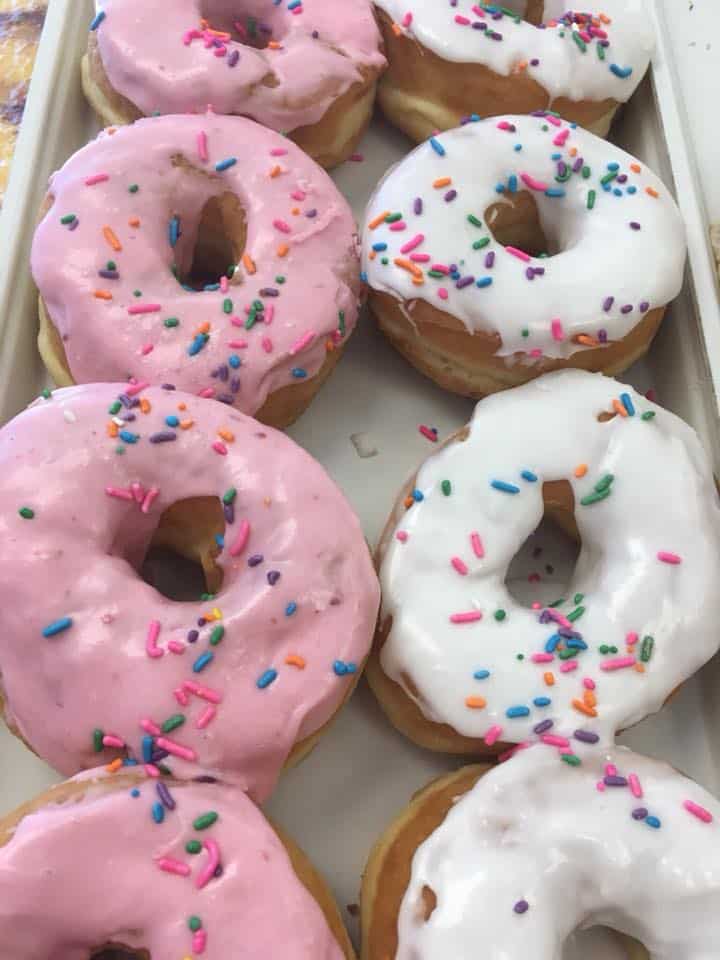 Klemm's is like going to Donut Heaven. They offer over 40 varieties of delicious donuts and while they offer the traditional donut flavors they also have new and different varieties too. Glazed, apple cider donuts, jelly, chocolate cream filled, OH MY! You can't go wrong with donuts from Klemm's! One of my friends said, "Hands down the best donuts I have EVER had!"
PS – If you're looking for a home around this awesome Donut shop my friend Anne is a Windham NH Realtor and she can help!
Heav'nly Donuts – Brentwood and Salem NH
I wasn't sure if I should include Heavnly Donuts because they are a chain BUT they are darn tasty. I have been to their Salem NH store and I was so impressed I had to put them on the list. They have been crafting their doughy goodness for over 30 years so they've learned a thing or two about how to make a great donut.

Find them at:

134 North Broadway
Salem NH

120 Pleasant St.
Salem, NH

125 Indian Rock Rd.
Windham, NH

44 Route 125
Brentwood, NH 03833

Find them online at: https://heavnlydonuts.com
Black Forest Bakery and Cafe – Amherst NH
In the Black Forest Bakery and Cafe they showcase an impressive array of fresh Donuts (of course), cookies, pies, cupcakes, breakfast pastries, in addition to meals to go, drinks, wines, and an eclectic array of NH made chocolates, candies and gifts. They also have these amazing culinary creations called "Cronuts" which is a croissant-doughnut pastry hybrid. Yummy!
The Local Moose – Manchester NH
The Local Moose is great spot for a quick meetup, flavorful donut fix, or to grab a specialty coffee. Super local, super crunchy, super fresh! They have some awesome donuts and they even do weekend doughnut specials! For example. one of their recent weekend specials included Salted Caramel Pecan Crunch, White Cheddar Popcorn, and of course Maple Bacon.
Goody Good Donuts – Laconia NH
If you are anywhere near the "Big Lake" in NH and craving a donut I recommend visiting Goody Good for some delicious donuts creations. They make a wide array of donuts and even make some HUGE donuts that are about the size of two normal size donuts combined! Goody Good offers donuts like you've never seen and flavors that you've never had the pleasure of tasting before. Well worth the trip!!

You can find Goody Good Donuts at:

235 Union Ave,
Laconia, NH 03246
Crosby's Bakery – Nashua NH
Crosby Bakery has been a staple in the Nashua community since 1947! When you make delicious baked goods for that long you learn some things about how to make a tasty donut.
Crosby's makes a lot of different baked goods but when it comes to the donuts they stick to the classics.
Just Like Meme's – Laconia NH
Just Like Meme's is a full service mobile donut making machine! Ok, they do more than just donuts but you may run into them at a Food truck festival or maybe even a brewery. They pasties, steak tips, burgers, coffee and of course donuts.
Harvey's Bakery – Dover NH
Harvey's Bakery has been making delicious donuts and other baked goods for over 84 years. Harvey's has the best donuts in I've ever tasted in Dover without a doubt! Their Maple Square or Maple Round you don't know what you are missing – in fact they were voted BEST in New Hampshire for those delicious goodies!
That Is My Ultimate Guide To Donuts In New Hampshire
Have you had some amazing donuts in New Hampshire that I don't have on the list? If so, let me know and I will add it to my list!